Guess what? Chicken butt!
Ha!
My sister and I used to use that joke all the time. Anyone with me? 
No worries, chicken butts are not what I'll be chatting about today. Instead, let's talk about this amazingly wonderful Triple Chocolate Protein Milk!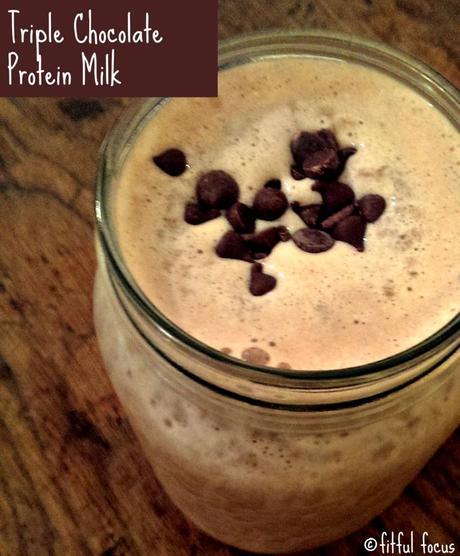 Aaaaaaaaa <— Those are angels singing. Obviously.
If regular chocolate milk is a great way to recover after a tough workout, then this chocolate milk is a fantastically wonderful terrifically amazing way to recover after an even tougher workout. It's got protein (about 50 grams!), it's got good-for-you carbs, and it's the mighty tasty treat you need after a mega sweat sesh.
So what makes it Tripe Chocolate?
Chocolate Vega Sport Performance Protein
Cocoa Powder
NuNaturals Cocoa Syrup (which four of you will win as part of the Blogiversary Bonanza Giveaway!)
All that chocolate makes both my muscles and taste buds happy!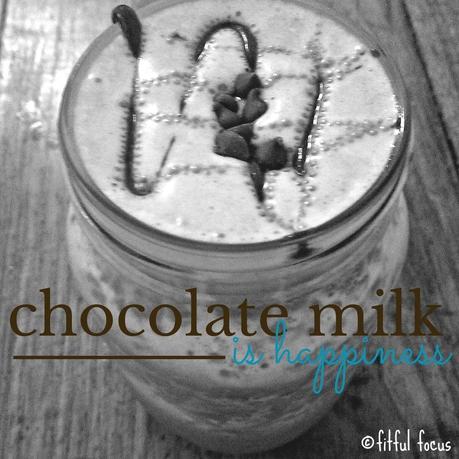 Why NuNaturals Cocoa Syrup instead of regular chocolate syrup? NuNaturals doesn't have any sugar or unhealthy additives, that's why! It's sweetened with the highest grades of Stevia extract, so it's chocolately and delicious without any of the downsides usually chocolately delicious things have. I even drizzled a little extra on top for an extra dose of amazing.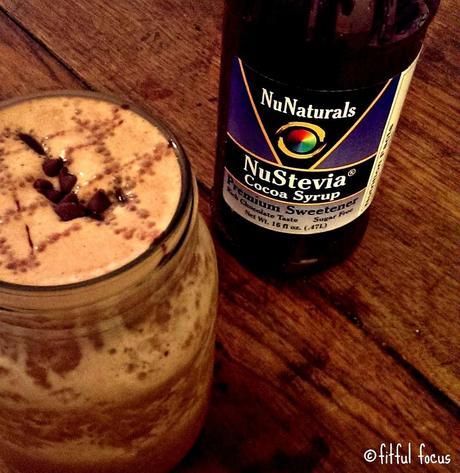 Want to treat your taste buds to some NuNaturals Cocoa Syrup? Enter to win a bottle of your own through the Blogiversary Bonanza Giveaway! Four lucky readers will win a bottle of the Cocoa Syrup, as well as a bottle of the Cherry Vanilla liquid stevia, a bottle of the Peppermint liquid stevia (maybe this could be Triple Chocolate Peppermint Milk!), a 50pkt box of White Stevia Powder, and a bonus free product! ENTER NOW!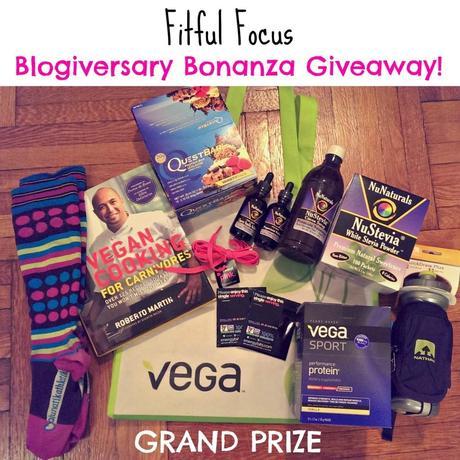 Or, if you can't wait, you can purchase some NuNaturals goodies right now at discount. Just enter "BLG0614" at checkout to get 15% OFF your entire order (effective until June 30th). Plus, you can get free shipping on all orders exceeding $35 after discounts. Bazinga!
Have you ever had chocolate milk to refuel after a workout?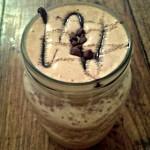 Triple Chocolate Protein Milk 2014-06-04 18:44:56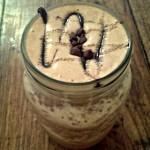 Serves 1 Write a review Save Recipe Print Ingredients
1 cup milk of choice
¾ cup liquid egg white (to make this recipe vegan, replace egg white with more milk)
1 scoop Chocolate Vega Sport Performance Protein
1 Tbsp unsweetened cocoa powder
1 Tbsp NuNaturals Cocoa Syrup
small handful of ice cubes
optional: additional sweetener (I used 1 packet of NuStevia White Stevia Powder)
optional toppings: drizzle of NuNaturals Cocoa Syrup, dark chocolate chips
Instructions
Place all ingredients (except toppings) in blender.
Blend on high until throughout combined.
Pour into a large glass or mason jar and add toppings.
By Nicole @ Fitful Focus Fitful Focus http://fitfulfocus.com/