Make your home a place of sanctuary from the stresses of modern day living with the botanical trend for 2015.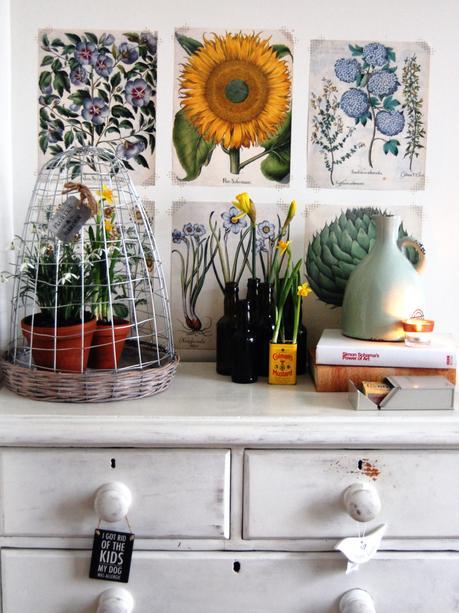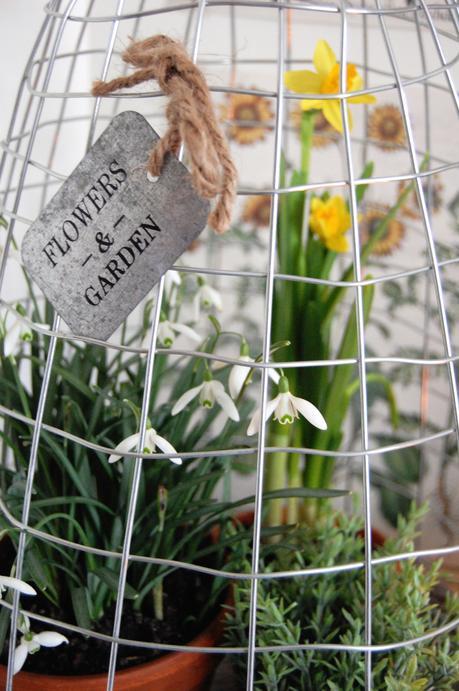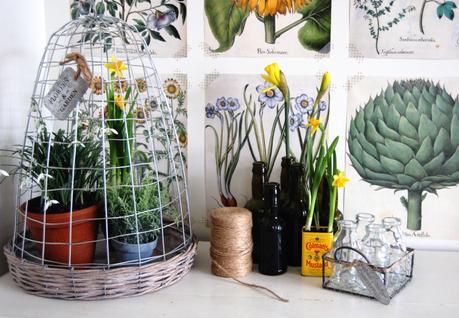 Metal basket with four bottles £6.95 – Coming Soon – http://www.sweetmabel.co.uk
A collection of vintage prints will bring charm to your living room or dining area. Look in charity shops for old books, which is where we found these beautiful prints that create a focal point to the room.
Cluster different shaped bottles and pots together and use to display fresh Spring flowers to carry on the cheery, nature-inspired theme.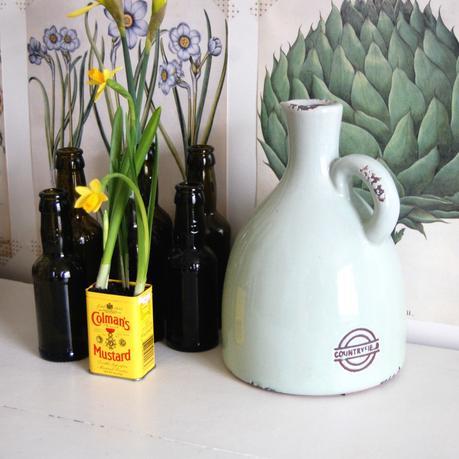 Mint Green Jug – £14.95 http://www.sweetmabel.co.uk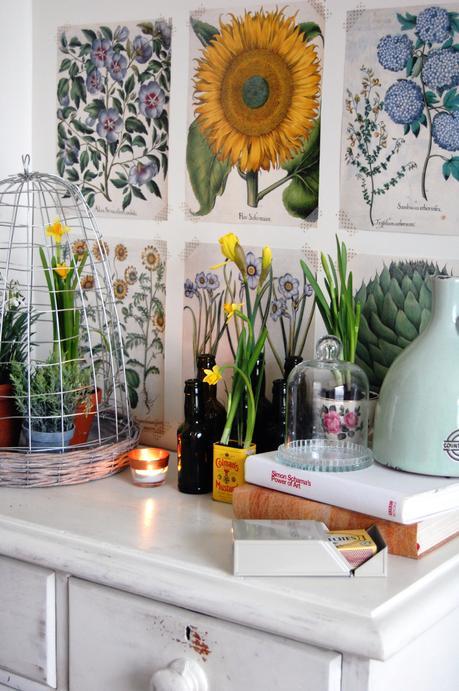 Glass Bell Jar – £6.95, Sage Matchbox Holder – £5.95 http://www.sweetmabel.co.uk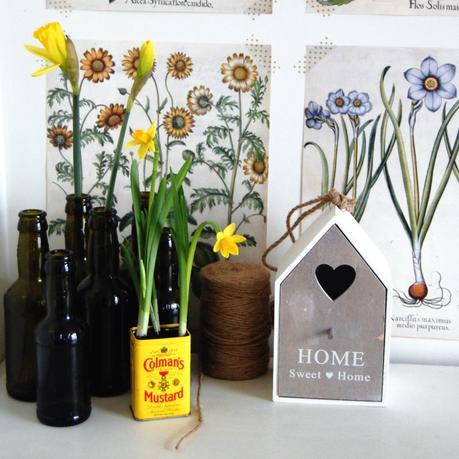 Home Sweet Home Bird Box – £9.95 http://www.sweetmabel.co.uk
I do love the idea of bringing the outdoors in, thus creating a fresh and relaxed feeling to your home.  We have a range of home accessories in our shop that will help you achieve this bold yet harmonious botanical look.
Visit www.sweetmabel.co.uk to see what's new for Spring!