Whilst browsing the aisles of my local DIY store recently, I came across something totally amazing, Rustoleum Textured Spray Paint. Impressed but slightly dubious, I decided to invest in this can of stone-like paint and set off home, pondering what I could possibly transform.  It wasn't until a few weeks later that I realised I had the perfect upcycling project in my living room, this old purple lamp.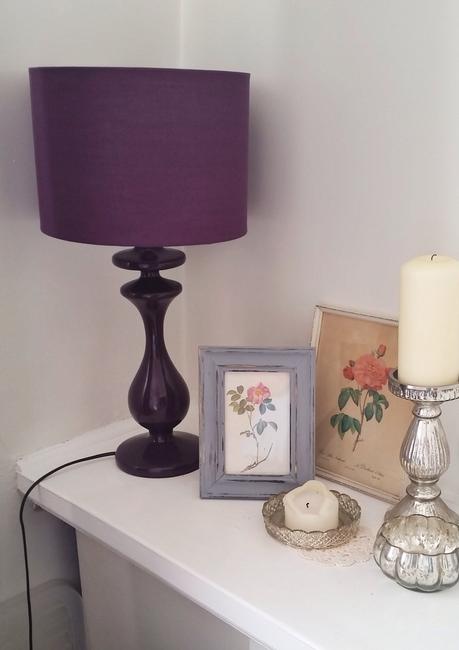 I started this project by first applying a white primer spray to the lamp.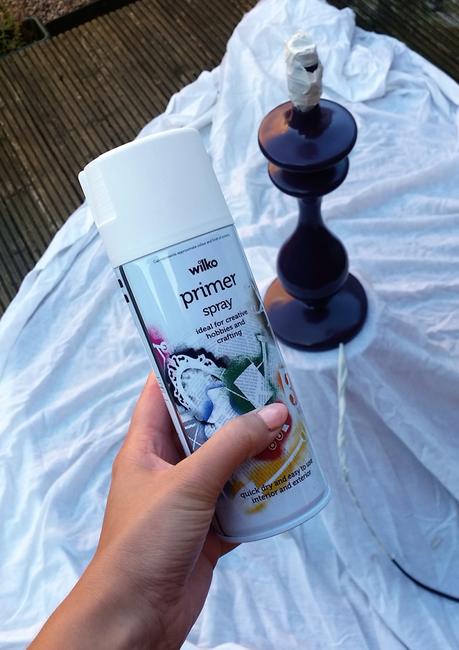 It took just a few light coats and an hour or so to touch dry before I was ready to get on with the exciting transformation.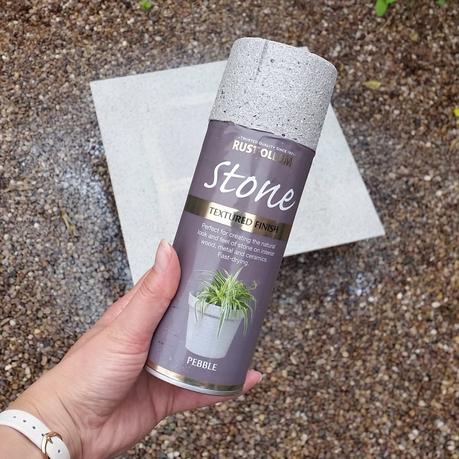 After a good shake of the can, I carefully sprayed the lamp in an up and down motion, paying particularly attention to the grooves at the top. It took about 3-4 coats to evenly cover the lamp. I allowed it to dry for 15 mins between each coat and then I left it to dry for 24 hours. The effect was amazing!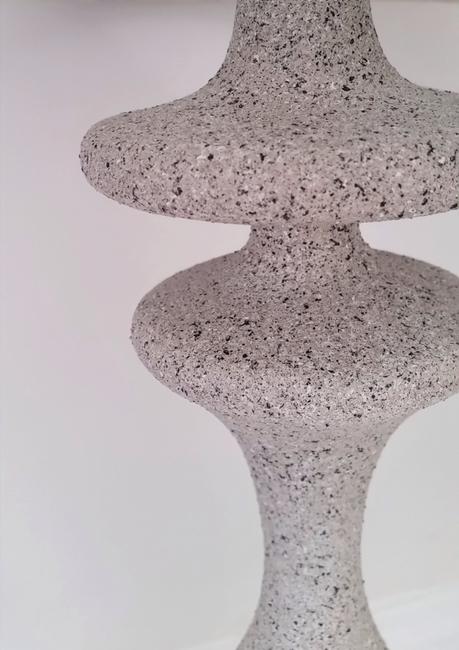 The next task was to cover the lampshade. Armed with my chosen fabric, a pencil, scissors and some double sided tape, I set to work and this was the result.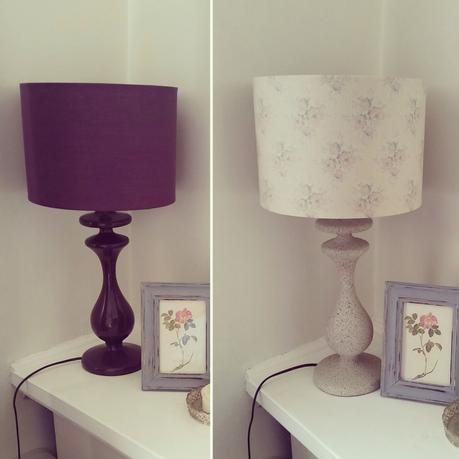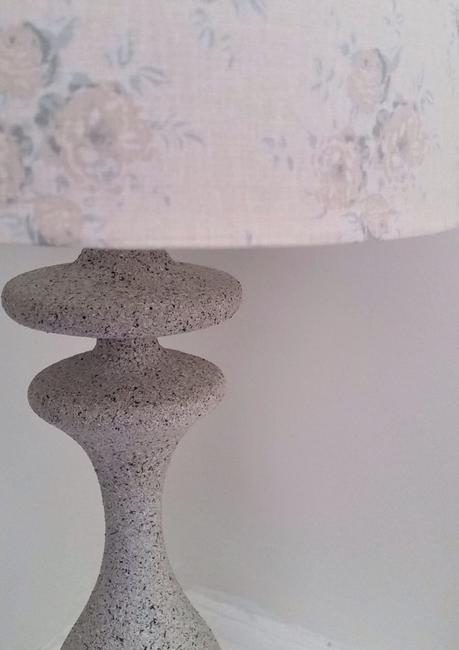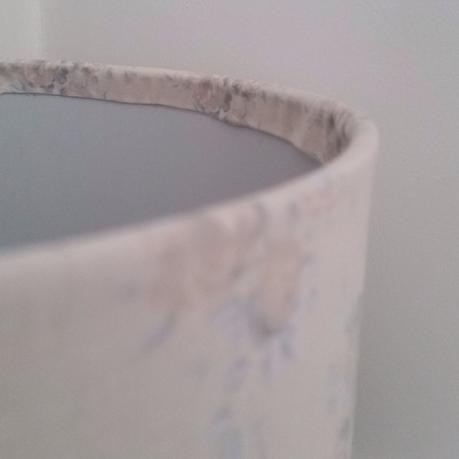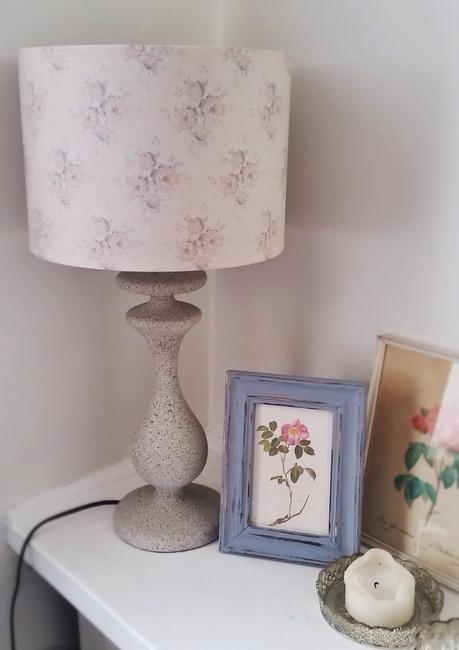 I am thrilled with this lamp and thoroughly enjoyed turning it to stone.  Xx