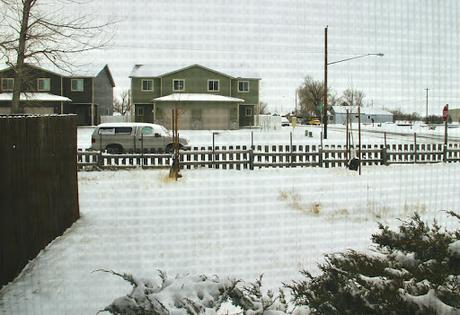 My trees, Spike and Flash, have done nothing that's obvious to humans. I give them water during warm spells, hopefully they're putting it to good use. I check the buds most days. But this morning I just took a photo through the window, which explains the faint grid. That's Flash on the left, by my truck; Spike on the right.
Again we have fresh snow, just like in my report 
a month ago
. And again we're happy. Everything has been so dry here in the Laramie Valley.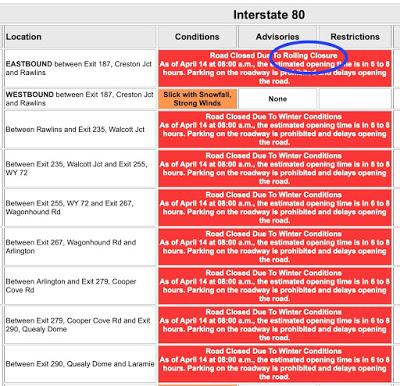 Travelers are not happy however. Again Interstate-80 is closed, another rolling closure. If you have 1:34 min:sec to spare, check out WYDOT's 
Ralph Tarango and Doug McGee
 explaining rolling closures. They do a good job. And "Remember, if there's ice & snow, take it slow!"
Curtis Street exit, Laramie, Wyoming (WYDOT).