Alor Star is dismissed as a jumping point to Pulau Langkawi via Kuala Kedah. The conservative Malay city is rarely in backpacker itineraries, but there's more to it than meets the eye—it has a host attractions that are worthy of a day or two. Read more…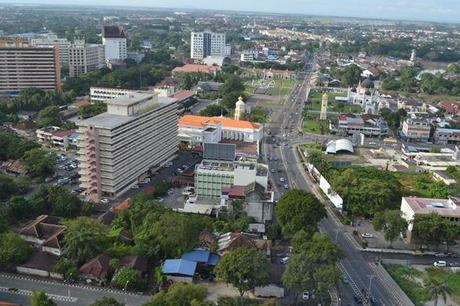 We arrived in the city from Ipoh around 2:00 AM, and unfortunately, our taxi driver couldn't find the hotel we were intending to stay at. After some walking, we found a hotel that only charged us 17 MYR (230 MYR) each for an air-conditioned twin bed room. We didn't rest yet though, as I had to satisfy my urgent craving for KFC at past three in the morning.
After getting some rest and taking a shower, we started our exploration of the city at 8:00 AM. Our first stop was the beautiful Masjid Zahir, which is touted to be one of the most majestic mosques in Malaysia. We were so fortunate to be allowed entry, too.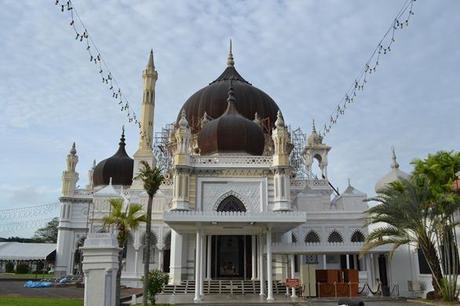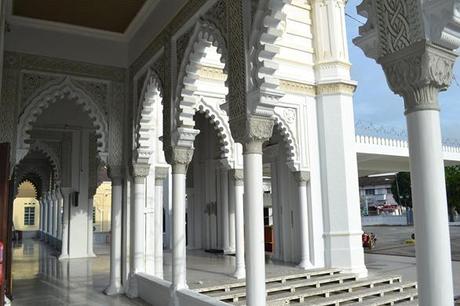 Right across the mosque was the Padang, which served as our reference point for most of the attractions we wanted to see. But before anything, we first went to Menara Alor Setar, the second tallest tower in Malaysia, from there.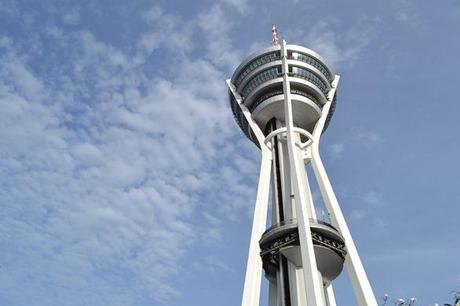 Entry into the tower is only 12 MYR for foreigners—three times less than what its Kuala Lumpur counterpart charges. The observatory deck at 88 meters above the ground, or maybe 44-45 floors high, gave stunning panoramic views of the city.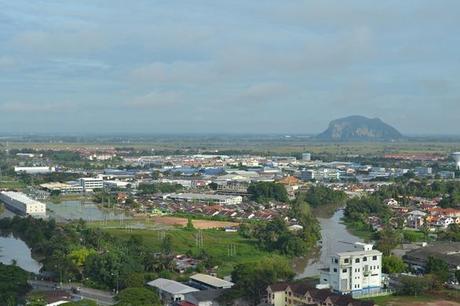 After lots of photos, we went back to the Padang for our second stop, the Balai Seni Negeri or Kedah's State Art Gallery. Aside from traditional paintings and sculptures by state artistes,  I was impressed how digital art has a place in the gallery and how digital pen tablets and photo editing software are accepted media in the art space.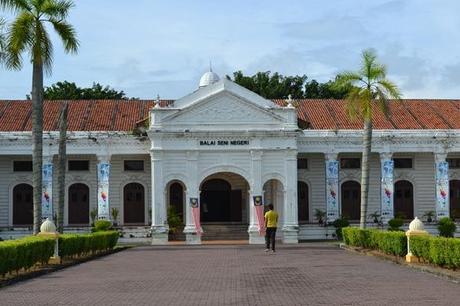 I've always been fascinated about Malaysia's sultanate, so I was more than eager to see Muzium Di Raja, which used to be the royal palace for Kedah's sultans and their family members. Inside I learned how a sultanate works, how grandiose and elaborate a sultan wedding could be, and how a sultan is replaced.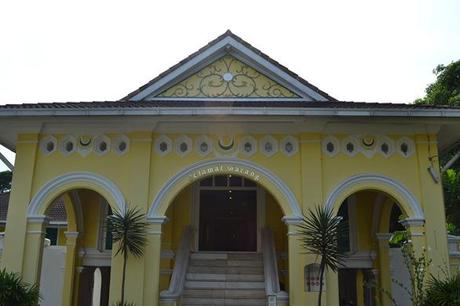 On our way to our next stop, we took photos of the Balai Nobat, a repository of royal orchestral instruments that are purported to be from the Sultan of Melaka in the 15th century. However, the instruments are only withdrawn for occasions like a royal wedding. We also took photos of the adjacent royal hall and clock tower.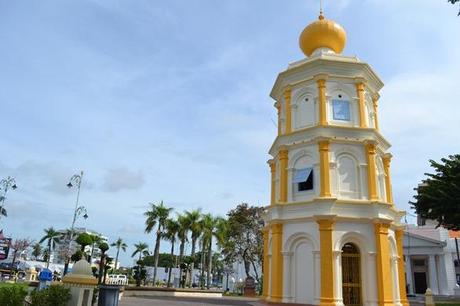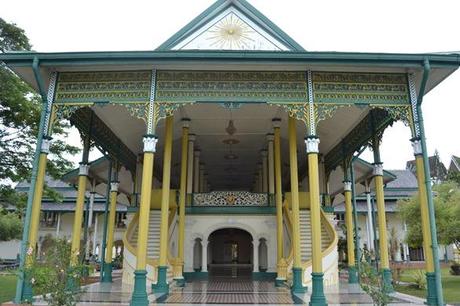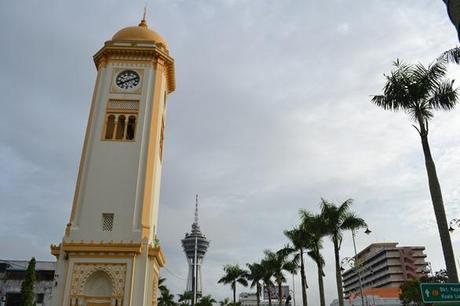 The last stop near the Padang was the Galeri Sultan Abdul Halim Muazam Shah, a 1922 colonial building that used to house the High Court. Like the other two museums we visited earlier, admission was free. Unusually though, we had to remove our shoes before we entered, but that wasn't the most interesting part of the museum.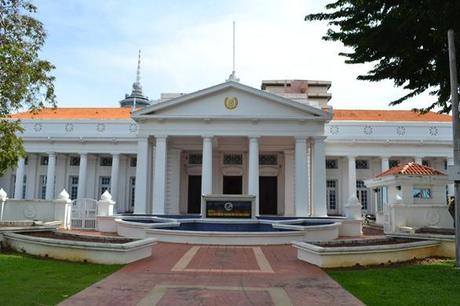 It sounds rather uncustomary for a gallery or museum to be assembled in honor of a living person, no matter the stature. But while the entire building exclusively houses the mementos of Tuanku Abdul Halim who has been in power since 1958, learning how the Sultan lives was more than engaging—inside were his collection of clothes, cars, cameras, weapons, Rolex watches, and Cartier pens. The gallery showcased the life of a modern-day sultan, a far cry from the impression of a sultan many people have.
We got back to the hotel before lunch to freshen up and check-out. We had lunch at Pekan Rabu, a market used to be held only Wednesdays, and our meal was typically Malay—nasi goreng ayam (4 MYR; 54 PHP), char kway teow (4 MYR; 54 PHP), and sago kuih for dessert.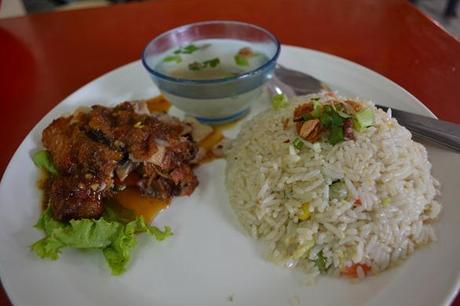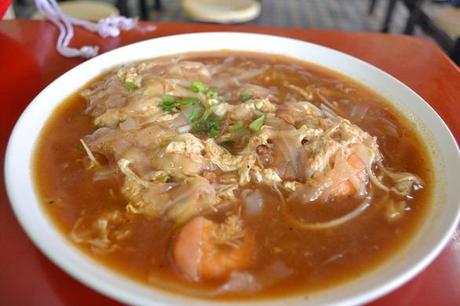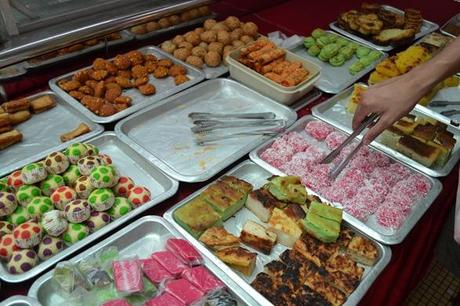 Before heading to the bus terminal, I bought souvenirs: Durian Dodol (6 MYR; ~80 PHP), a toffee-like delicacy; and a dozen small bottles of Langkawi therapeutic oil (15 MYR; 200 PHP).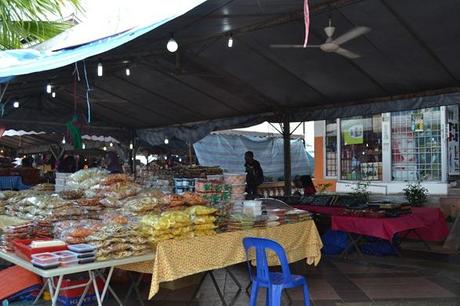 Indeed, there's so much to see and experience in surprising Alor Star. I wish more travelers, especially Filipinos, would spend a day or two here.

ZestAir now flies from Manila to Kuala Lumpur International Airport four times per week. To book low fares, visit www.FlyZest.com. For inquiries and updates, like them on Facebook.
This post is just a preview of my budget Malaysia adventure with ZestAir and Tourism Malaysia. Watch out for more posts soon!