"We have just landed at the Ninoy Aquino International Airport; welcome to Manila," the attendant addressed a plane with more than a hundred or so people. I was one of them, and I just woke up after taking a connection in Cebu from Puerto Princesa. Finally, I am back after spending much of December and January in Cebu, traveling for a weekend in Palawan's capital, and ending the journey in a bittersweet note—but that's another story.
The familiar lights of the city started to flash then glow, and my plane finds its parking bay. I heaved an audible sigh and thought to myself that I'm not ready yet. Read more…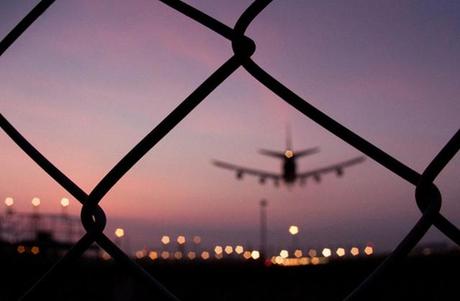 Photo credit: WeHeartIt.com
As I deplaned, I got sick to my stomach—not to the point of throwing up but close. I felt very anxious with each passing second that I was walking outside the airport recklessly, robotic, and not minding my steps. All the while I was thinking, landing in Manila meant vacation was over, and I have to face reality that I have so blissfully avoided elsewhere—through a festival, a working trip, and least excitingly, being simply stuck in a house other than ours.
But I refused. The moment I got home, miraculously without encountering Manila's signature traffic, I started plotting ways to get out of here. I was thinking Malaysia to stay for some time at my cousin's or maybe Boracay to beach bum all day. My desire to go somewhere again became so intense and relentless that I even conceded to applying for migration.
The mere thought of leaving Manila comforted me. It's not because the pollution is bad for my lungs nor the traffic is chaotic like it always has, but I just wasn't feeling at ease with my home city, my life situation, with reality. Call me avoidant or just plain cuckoo, but something still isn't right. Well, I guess I should ultimately confess I'm mortified of Manila.
I mean, I don't want to remember yet. I don't want to see that tea shop where we first met and sipped milk tea. I don't want to sit on the same bench I said my deepest secrets. I don't want to feel the same grass where we'd spend lazy afternoons. I don't want to smell the same tea we'd buy when we're broke. I don't want to walk on the same corner where I've cried to ask for forgiveness. The memories are too much; I'm not ready for them.
There still are some things in my heart that remain fresh and painful, and I'm scared that staying in Manila could potentially dampen my resolve to change and be better—for us.
I want to remain hopeful because I very well learned that hope coupled with faith will keep me up as I trudge across this moment in my life. Sorry Manila, I'd have to leave you again soon. It's not that I hate you; it's just that at this time, I'm not home with you.