It's been a year since I saw Singapore. I still remember the places we went to and the food we've eaten, but I barely remember the small details like how much things were and the MRT stations of each mall we went to. I wasn't blogging about my travels then, and I was more of an excited tourist than a traveler.
It seemed ironic that four days weren't enough to explore a highly urbanized city-state so minute that it's the second smallest Asian country after Maldives in terms of area. There's so much to do and experience in Singapore that I just want to live there for a month (and eat all the kaya toast and chicken rice I could).
Read more…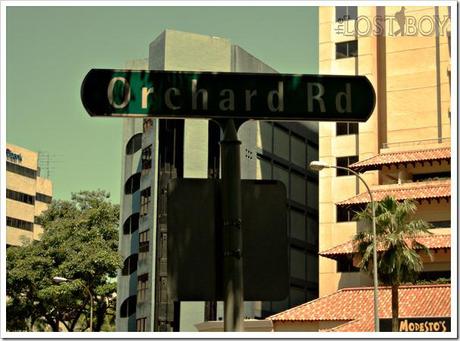 Singapore is so clean. Well, Singapore has stringent anti-littering laws, and you can see how well maintained their grounds are. Clean surroundings speak of discipline.
Marina Bay is so breathtaking. Surrounding it are magnificent structures, such as the Esplanade, the Singapore Flyer, and the Helix Bridge.
Eating kaya toast with half-boiled eggs, pepper, and soy was a unique experience.
You don't have to say Hainanese chicken rice; chicken rice would do.
The humidity and temperatures were so high, pretty much like in the Philippines.
I stocked up on nicely-fitted Uniqlo plain tees, since they were affordable.
Almost everywhere would you see Filipinos. I even chanced upon beauty consultants speaking Filipino at Sephora.
Vivo City reminded me of SM Mall of Asia.
Universal Studios souvenirs were cheaper than the ones at Hong Kong Disneyland.
We ate at this expensive Chinese restaurant. It wasn't similar to what we have in Binondo, Manila. Their food wasn't laden with MSG, so I wasn't used to the clean flavors.
We were so lucky to be there during the Great Singapore Sale.
I was attracted by Clark Quay's vibrant feel.
Changi International Airport is like a city by itself. I think I could spend a day there.
I didn't like laksa, but satay was good. I also liked these savory noodles in peanut sauce and of course, the different roasts.
Singapore's history is fascinating, and it's interesting to know that Singapore has a demographic consisting of Chinese, Malay, Indian, and British/Eurasian.
BreadTalk competes with 7-11 by number of stores. They're everywhere.
I miss Horlicks. Why can't they bring it back here  in the Philippines?
Universal Studios Singapore is small. A day is enough, but be prepared to queue.
Resorts World Sentosa is a spectacle, so is Marina Bay Sands.
Why is Victoria's Secret expensive there?
I liked Chunky Monkey from Ben & Jerry's Scoop Shop.
Singapore is more laid back in terms of fashion than Hong Kong. There's the high temperature and humidity.
I really love BreadTalk's Flosss, and it's slightly cheaper there too.
Pan Pacific Singapore speaks of grandiose. I'm really happy we stayed there.
Singaporeans love to shop. This fact is supported by the number of malls they have.
I want to wander again at Orchard Road for a day and just look at the shops.
I remember the immeasurable excitement I felt as I deplaned at Changi.
I talked to a girl working at BreadTalk in Resorts World in English; she responded in Filipino. Turns out, there were three Filipinos in that specific branch.
Like in Hong Kong, we thought of an Anglican Church as Catholic.
Buying a local SIM in Singapore is cheaper than roaming a Philippine line. SingTel is your best bet among local carriers.
McDonald's tastes a little different (read: local) in Singapore.
I bought a lot of Topman. It was that cheap.
I can still remember how the recorded voice inside the MRT says "Dhoby Ghaut Interchange."
I did not attempt entering Marina Bay Sands Casino and lie about my age. There was a sign outside that says the penalty is jail time and a huge fine.
I bought Whoppers Syrup at Hershey's Chocolate World. Anyway, it's cheaper to buy chocolates from the supermarket.
Thinking about it, I ate way more in Singapore than I did in Hong Kong.
I brought home a huge bag full of brochures and maps.
Singapore loves tourists. They have a good tourism board.
I loved the design of Ion Orchard. They have high-tech comfort rooms too.
Language was still sort of a problem. Some people only spoke pure Mandarin.
A day in Sentosa was tiring. It involved a lot of heat and walking.
I remember how owning a car in Singapore is a hard-to-get privilege. Plus, they have this Electronic Road Pricing scheme.
Converted to Philippine pesos, the minimum SGD 1 (~35php) MRT fare is steep.
The escalators in MRT stations are fast moving. We should do that here.
Evian is cheap at Starbucks in Singapore for some reason.
Our meals averaged SGD 8-10 (~280-350php), sometimes not including drinks.
Takashimaya is such a nice store name.
"Do not try to break the law." There was like a voice in my head saying that all the time.
No, I did not taste Tiger Beer. I was with my grandmother.
Singapore is a visual spectacle. It's an interesting city to be lost in.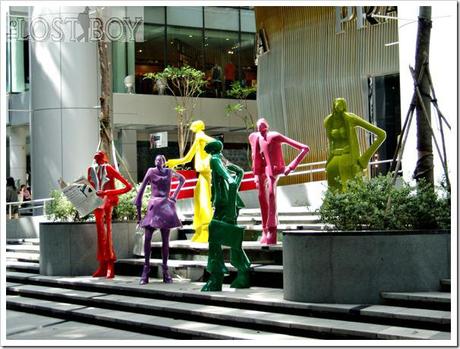 I wonder when I'll be back to experience Singapore and make fifty (or even more) memories about the place. I'd love to see how it has changed.
And yeah, I miss Singapore.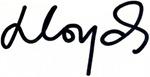 P.S. Next time I go I think I should catch the Singapore Grand Prix.