Golf is a game which teaches us to relax and concentrate on the goal to which you want to send a ball. I fall in love with this game from the first time I've played it – I did not show any impressive result but estimated the advantages of this kind of sports and every time I discover some new attraction in it. Now I dream of visiting the places in the world which have the richest golf history.
The Historians search for the origins of this game in the Ancient Rome, Netherlands and even China, but in my opinion, the birth place of golf is Saint Andrew in Scotland. It is also a called "Sin Valley" or "Hellish Bunker" as it is a place of concentration great passion and ardor during the open tournaments British Open. Every golf player for whom golf really mean something should play on the famous Old Course field at least once in his or her life as it is a place where the legends of golf have performed their skills. For the beginners and those who want to improve their skills there is Saint Andrew's Link Golf Club – it includes five first class fields which were created in the eighteenth and nineteenth centuries. One of the fields, Scotscraig, faces the shore, so you have an opportunity to fulfill your aristocratic dream while enjoying marine sceneries.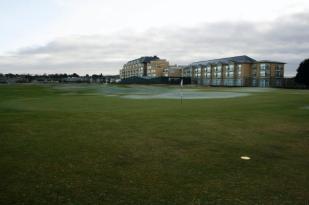 Vigorous cactus plants and beautiful palms are also a wonderful decoration for golf, so, I think, it will be great to visit a famous golf resort in Mexico – Cabo del Sol. This place allows you to combine intellectual entertainment with beach rest without a single thought in your head. The fields were created by the modern stars of landscape design – Jack Nicklaus and Tom Weiskopf and present a combination of cozy ocean harbors with abrupt shores which only adds drive to the game.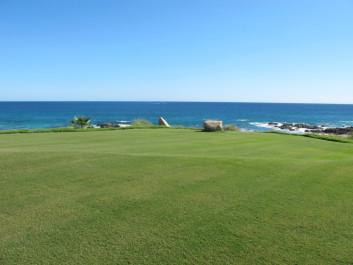 Spanish city Malaga is also famous for its golf resorts and schools. There is more than forty golf clubs which are united by the Golf Malaga association. The fields vary in their characteristics. They are not divided into good or bad – it is just that some of them require a greater level of technical skills. For instance, the beginners should not start with Marbella Golf Course, while Sotogrande Golf Course will suit practically everybody.
English aristocratic trend has conquered the hearts of the Japanese in the nineteenth century. The fields of the most famous golf club in the country – Gotemba, are situated only an hour-distance far from Tokyo. It is the creation of the best in this sphere Japanese designer Siro Akeboshi. Vast green fields stretch to the foot of the sacred mountain Fuji.
Another interesting golf resort is situated on Cyprus near the ancient port Pathos. It provides a unique course with eighteen holes which will be interesting for both the beginners and advanced players. The field has received several international awards and was designed by a famous architect Cabell Robinson. You will be able to improve the exactness of your cut among the olive trees.