Oh Brighton. With the exception of Edinburgh (and London of course!) it's probably my favorite UK city. I mean, gorgeous shops to browse, sea to paddle in AND fish'n'chips to nom on?! There's not a lot more this gal can ask for!
Now, generally I just spend a few hours. With one of my best friends living close to Brighton, the other in Kent and me in London, our meetups are split over the three locations. It generally means we spend a lot of time catching up (and shopping!) and not a huge amount of time enjoying where we actually are. That said, my main holiday of 2016 was a few days in Brighton – and there's definitely enough for a short-break…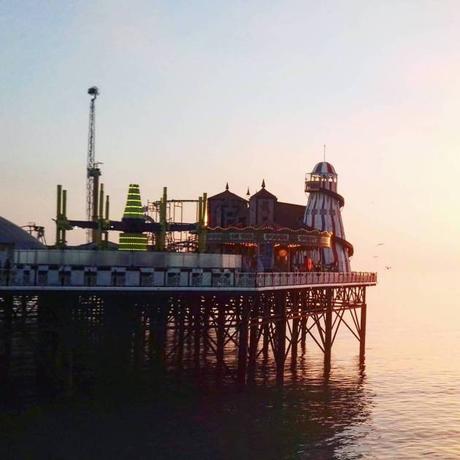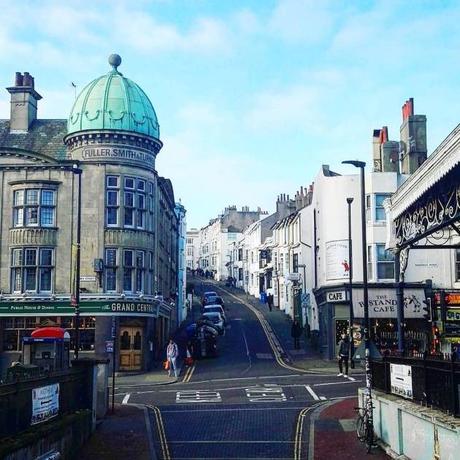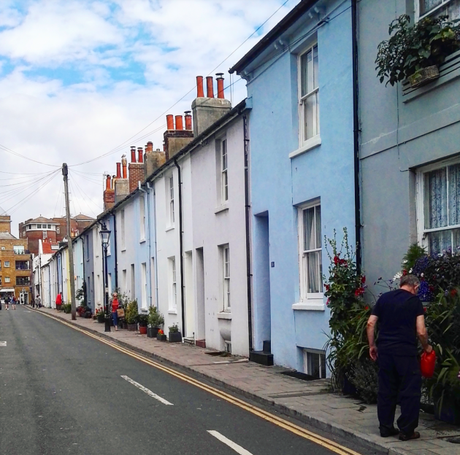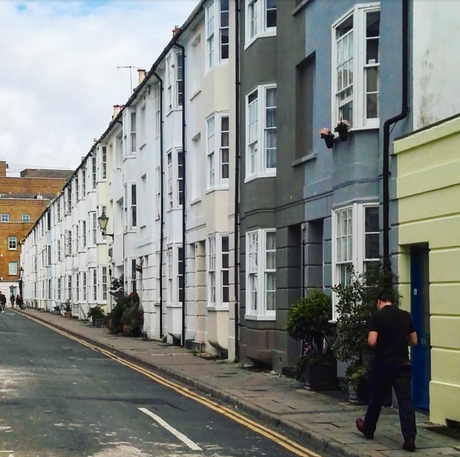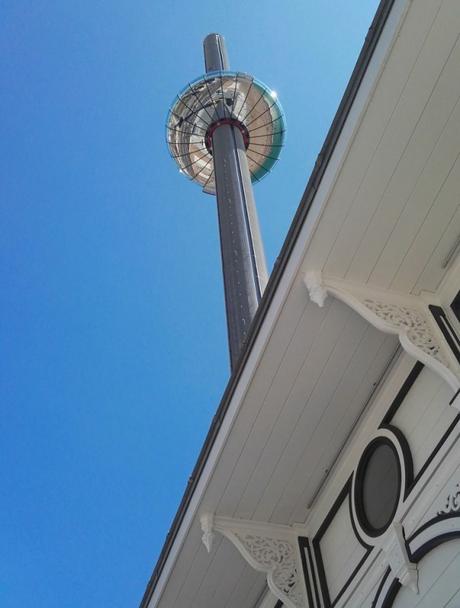 1. Go up the British Airways i360
Now, I'm in two minds about this one. We went up a few weeks ago, and whilst the views are stunning – it's over-priced. At £13.50 for an on-the-day student ticket it was an expensive half-an hour. With no shade in the 'holding pen' before you board and it being basically a fish-bowl it was also extremely hot. Perhaps as a date-night (taking advantage of the cocktail bar) or timing it for sunset would be better!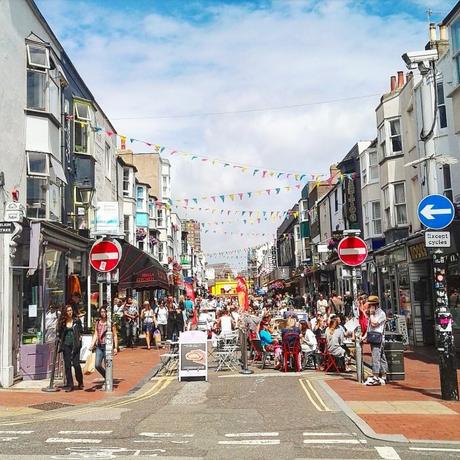 2. Wander Around The Lanes
Oh, the lanes. My favorite part of Brighton. I've enjoyed many hours spent wandering around the jewelry lanes, staring at all the sparkly-pretty things. However it's the ones further away from the seafront that I love. Cute homeware stores, vintage clothing, mulled wine in winter – it's my idea of heaven.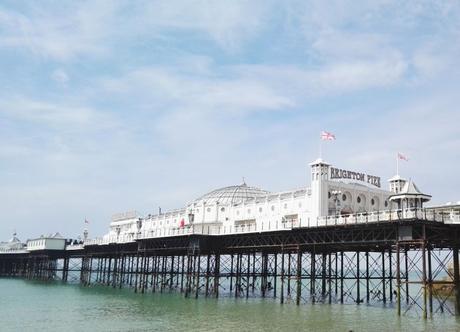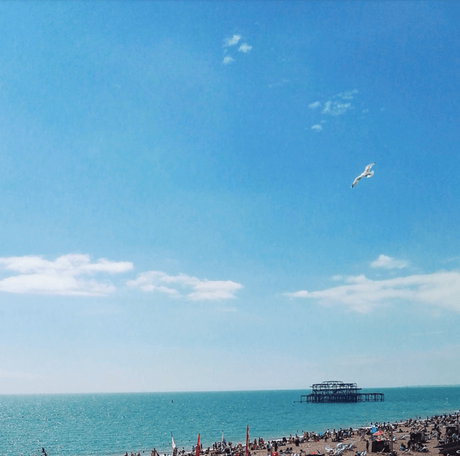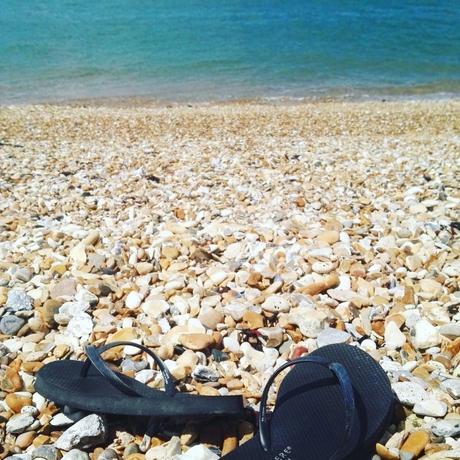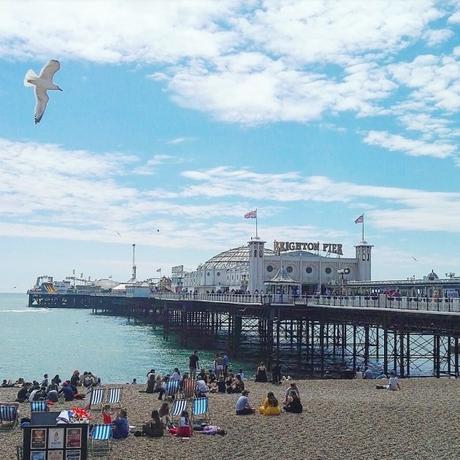 3. Relax on the Beach & Explore the Pier
Obviously I can't do a post on Brighton and mention either the beach or the pier! I've spent many hours on Brighton beach – watching the sunset with W way back in 2012, sunbathing, catching up with my besties and eating far too many fish and chips! If you're there for the day then I recommend pitching up early to get a good spot (it gets insanely busy in the summer – though walking towards Hove means it's a lot quieter!). I'd also spend the pennies on some chairs, at only £2.50 for the day they are definitely worth it.
Then there's the pier. I can never resist a round on the two-penny machines – and whilst the rides are over-priced they can be fun. There will be forever a soft-spot in my heart for my first loop-the-loop rollercoaster!
4. Play Mini-Golf
I do love a bit of mini-golf, and Brighton's one was a goodie – and not just because I won! I'd recommend avoiding the one half way down the Volk's Railway as we thought it was horrendously expensive for a game!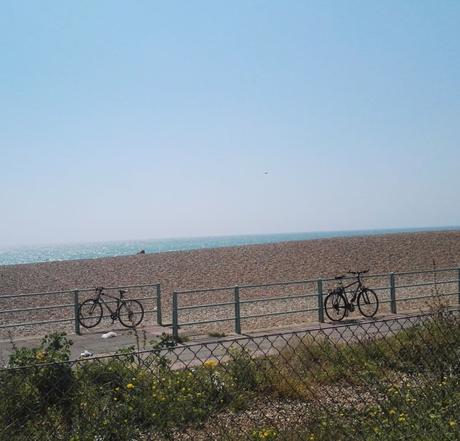 5. Get the Train to the Marina
The Volk's Railway, just to the east of the pier, is Britain's oldest electronic railway. Originally built in 1883 it runs from near the pier to the marina – so is a great way to see more of the seafront. Note that it's currently closed for restoration!
Fun fact: me and W took a picnic up to this end of the beach last year. We were halfway through before we realised we'd stumbled into the nudist area…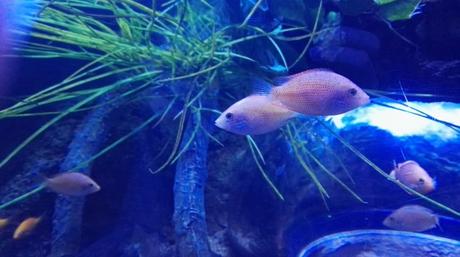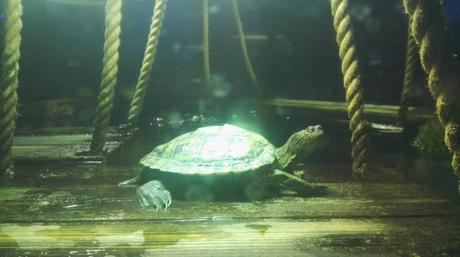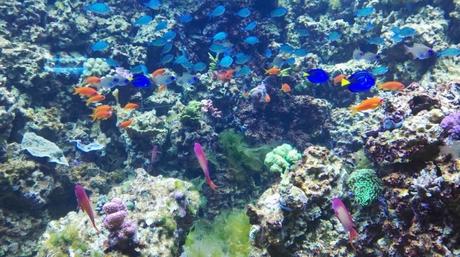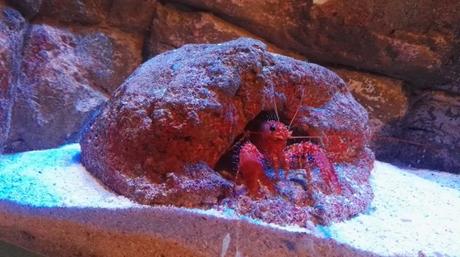 6. Visit The Sealife Centre
Now again this is something that I question is worth the money – but only because I think the other centres are a little better – Brighton's is a little small and cramped for my liking. That said we enjoyed a turtle feeding demonstration and, as we got in at 9am, it was a relatively quiet way to spend a few hours before the sun came out.
7. Walk Through the South Downs
I confess I've never actually done this – but this bit of countryside looks SO pretty from the train (and i360!) that I've always wanted to do it. There's plenty of routes, plus the 100 miles of the South Downs Way to explore. There's even foodie routes connecting pubs and afternoon-tea rooms! Perhaps that's a goal to achieve in 2018…
8. Have a Night On the Town
Another one I confess I haven't done, but Brighton is famous for it's nights out. If you're up for a quieter evening, try the alcoholic milkshakes at Burger & Cocktails, or All Bar One for strong cocktails and decent music.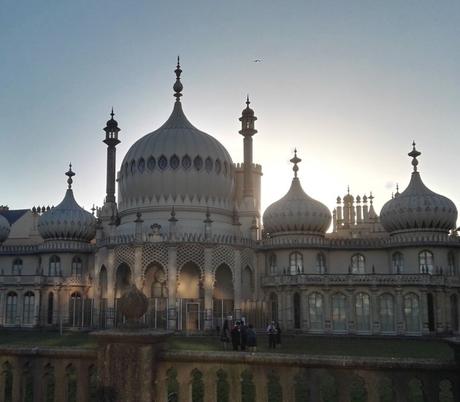 9. Explore the Museums
Whilst I much prefer to enjoy my time in Brighton outside, there's a good chance you'll experience some proper English weather. Whilst not really marketed well, Brighton does have some pretty good museums. I've visited and enjoyed both the Booth Museum of Natural History and the Toy & Model Museum. The Booth Museum is not for the faint-hearted (it's basically full of taxidermy) but it's free and I personally found it super-interesting.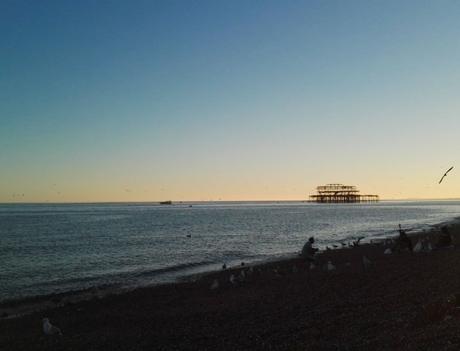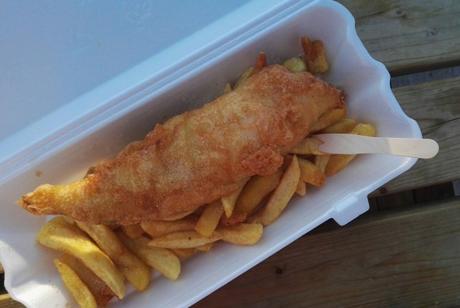 10. Eat – Lots!
The key to my heart, if you've not already guessed, is food. I'm definitely one of those people who live to eat! Luckily Brighton has a vast array of restaurants to keep all tummies (and budgets) happy. It's home to some great chain-restaurants (Wahaca and Franco Manca I'm looking at you…) as well as some independents. We've loved Wai Kika Moo Kau for vegetarian and vegan food, and there's enough cake shops in the Lanes to try a new one each visit. We've enjoyed afternoon tea, fish'n'chips, and of course there's Choccywoccydoodah. I'm also desperate to eat at The Salt Room too…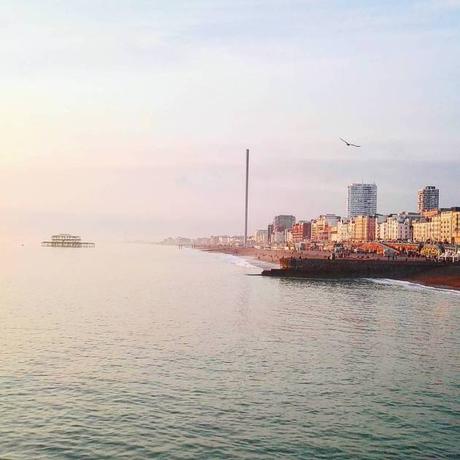 Have you ever been to Brighton? Any hints and tips for my next visit?