CONGRATS to my Blogiversary winners: Alaine & Karla you both won a gift subscription to Birchbox courtesy of shauntee.com
It's been awhile since I did a post on my steals & deals. I know you're probably thinking "hmmmm she hasn't bought anything in awhile" but of course you would be wrong. I haven't had time to photograph items like I want to post to the site. As we all know, fall is upon us, today definitely felt like a brisk fall day. I wore a jacket today for the first time today and I'm actually thinking of turning my heat on.
Last week, I snatched up a few goodies and my September delivery of Birchbox and Julep featured some wonderful items to transition to fall.
My box from Birchbox this month included Color Club polish (Status Uptade), Nexxus Pro-Mend Split end treatment system, Custom Lace Hair Tie, Vasanti Brighten Up Face Rejuvenator, Youngblood Mineral Primer, and Tea from Mighty Leaf Tea Company. Great for an evening at home; I can do my nails, treat my hair, rejuvenate my face, and relax with a nice cup of tea. Give Birchbox a try and let me know how you like it.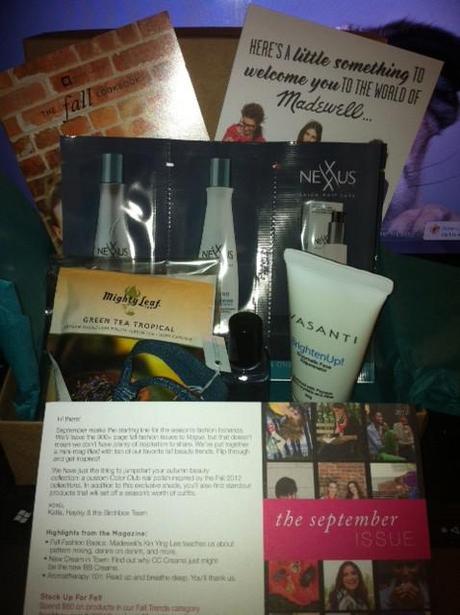 This month I received beautiful fall colors from my September Julep Maven box. I received the colors Hoch & Eileen inspired by Trina Turk 2012 fall collection. They also enclosed American Beauty voluminizing mascara. Check me out wearing the color Hoch.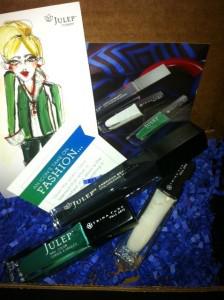 ;
;
;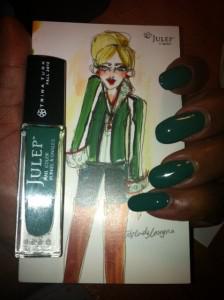 ;
I picked up this Urban Decay Vegan Palette & Lip Love Honey Infused Lip Therapy from Hautelook for $16.00. Urban Decay Palette's normally retail for $36.00 and the Lip Therapy retails for $12.00. Urban Decay currently has a great sale with $3.00 lipstick and mascara.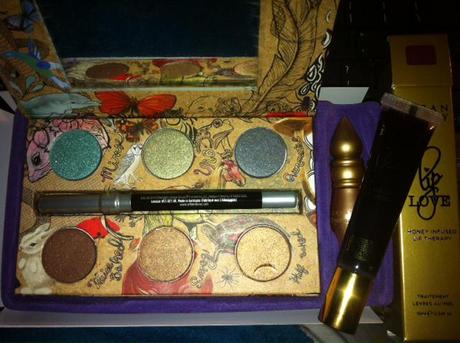 I love leopard print and pony hair for the fall so when I seen these Kelly wedges from Sole Society I scooped them right up. This month you can get $25.00 off your first purchase by entering SEPT25 at check-out. Sole Society has awesome shoes at great prices.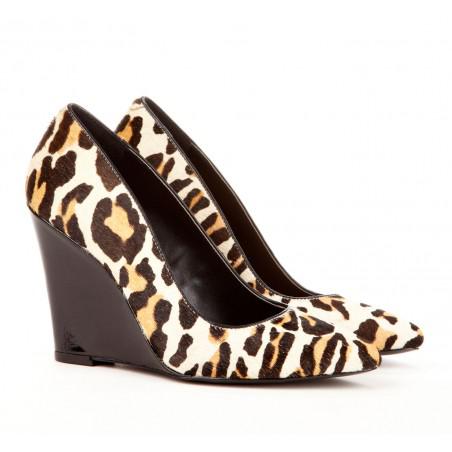 So now that I've started getting my face, feet, and nails together, I now have to work on my wardrobe, not to mention, now is a wonderful time to shop for summer clothing