Humans! We tend to forget our keys, wallet and other small things almost every time we are rushing outdoors. Everyone faces a hard time to find these belongings which often lead to irritation and waste of efforts at crucial times. Whether they are left on those weird shacks, or just behind the bed cushion, you cannot do anything to find it but what if you could ring these objects just like your smartphones.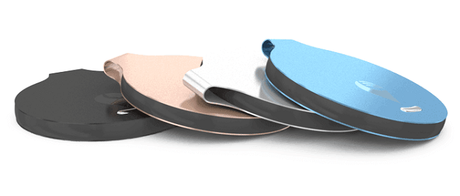 Well, technology has come so far and this is a very simple but smart application of mobile connectivity that we're going to review today. A coin-sized piece of technology that can help you to find a lot of things that you lost on a regular basis. Just connect the device with your phone and attach it your keys, wallet, or whatever you want to find. So, without any further talking, let's start the review of TrackR Bravo, a Bluetooth enabled object tracker.

This 31mm incredibly useful device is a Bluetooth enabled that rings whenever you need to track it along with the objects that are attached to it. TrackR Bravo is only 3.5 mm thick and can be easily hooked up your key chains, wallets, or whatever you need to track.
A smart idea that has been turned into a product by a startup company based in California. This Bluetooth enables object tracker uses the latest Bluetooth 4.0 and works seamlessly up to 100ft. Track Bravo also has GPS enabled connectivity which can assist you to locate the device globally, no matter where it is misplaced or lost.
It is made up of strong as well light anodized aluminum and rings volume up to 85dB. Apart from objects, you can also track your pets with this device by attaching the Bravo on their pet collars.

The TrackR Bravo can be easily used by everyone and is available globally. The device is managed by a dedicated application that is available for Android Smartphones, iPhone & iPads, etc. You can download the application from the respective App Stores.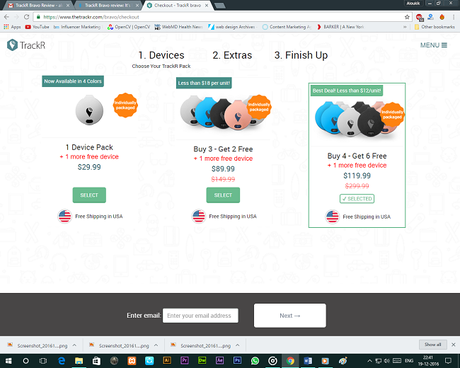 Talking about the pricing, the device is priced at a standard price of $29.99 and other combo offers are also listed on the website. Moreover, the company is offering an attractive offer with one additional device free for every time you share it on Facebook. You can get more details about the pricing on the official TrackR Bravo Website.

After using it for about one week, I can confidently say that this is more than useful that you could ever think about. I have attached the device to my Bike key. The Bravo is connected to my smartphone which can track the device and vice-versa.
It has a replaceable C1616 battery that the company claims to last a year. It can be easily attached to a keychain or locker key and it feels nothing as it is pretty small and thin. Moreover, the device has dual adhesive sides that can be attached to any flat object. The one thing that sets back the awesomeness of this device is that it is not waterproof.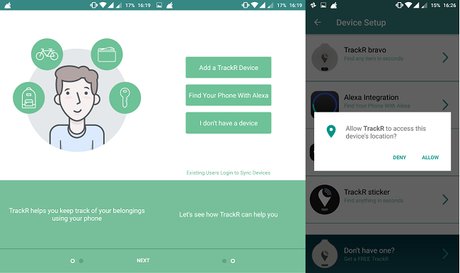 The setup process very similar to other Bluetooth devices, you just have to turn on the Bravo and pair it with your smartphone like any other appliance. The pairing speed was fast and I didn't find any connection drop whatsoever. The device works seamlessly fast and only when you need it to.
When you need to find the device, just tap the Ring icon on the app, and the Bravo starts producing siren like the sound that is audible enough to identify and irritate you as well. The Bluetooth range is quite good and you can identify the lost keys or your naughty dog in the radius of 50-70 ft. With the siren, although the companies claim it to be around 100 feet.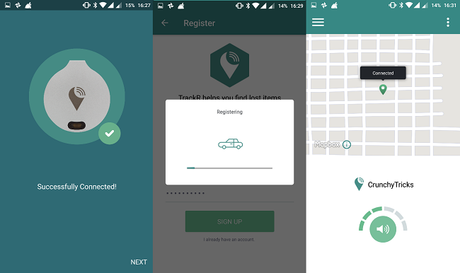 The app recognizes the device and connects it to your smartphone. You can name your TrackR Bravo according to your need. For instance, I called my primary device as CrunchyTricks. After the connection process, you can start using the devices right away.
One another but a premium feature of the TrackR Bravo is the Crowdsourcing. Any Bravo user can use it, but first, you need to sign up for the TrackR Crowd GPS. It came in use when you lost your things out from the range. The feature works when any of the TrackR Bravo from 2.5 million users comes nearby to the 100 feet range of the lost object or item. Also, the app shows you the map around your surroundings which makes it easier to locate the object.

So, this was my honest opinion on the TrackR Bravo. The device is super handy and useful when you need to locate any of your keychains, wallets, or pet dogs or cats. You can get more information about the device on the official website of the Object Tracker. Comment your thoughts in the comment section below and do let me know if you're going to buy one.