Well here are the toughies.. practice these and show off your skill in tongue twisting to your peers.. :)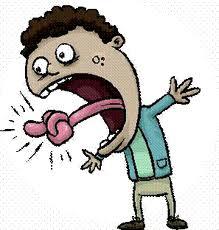 1. Send tost to ten tense stout saints's ten tall tents.
2.six sick hicks nick six slick bricks with picks and sticks.
3.Lukes's duck likes lakes.Luke luck licks lakes.Luke's duck likes lakes.Duck takes licks in lakes Luke Luck likes.Luke luck takes licks in lake duck likes...!!
4.six sleek swans swam swiftly southwards.
5.There was a fisherman named fisher who fished for some fish in a fissure till a fish with a gin,pulled the fisherman in .Now they're fishing the fissure for fisher.
        Have fun practicing these toung twisters,.. :)