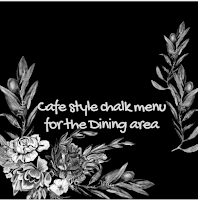 I was looking for a way to decorate the dining area of my new home.It is one of the most used spaces as people gather in the dining and the kitchen area when there is a get together or even when friends come home for 'Chai'. So i was sure, i did not want to use the watercolor or acrylic medium for the dining room wall painting as my living room is filled with watercolor  painting.
I have loved the idea of chalkboard menus in cafes and other restaurants and thought of implementing the chalkboard art in the dining area, But i did not want to paint the walls using the chalkboard paint and i had a budget to work with. I had two restrictions, i wanted to have chalkboard art big enough to cover the empty wall in my dining area and also had a budget of  20$ to do the same.
I went in search of canvas that was big enough to cover the required space, but the cost was super high. So i though of re-purposing some used canvas and went in search of old canvas in goodwill. I stumbled upon a beautiful canvas that was quite big and was only 6$. What a luck!!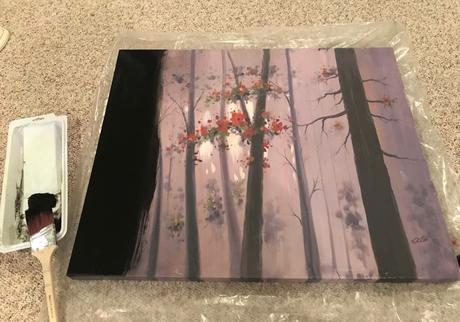 I got a small bottle of chalkboard paint for 2$ in wall-mart. Under-budget. I painted the canvas using the chalkboard paint and let it dry for an hour before i started 'chalking' on it.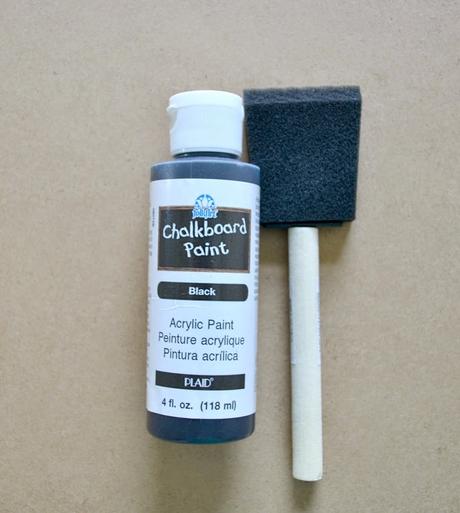 I already had chalk pencils with me, that helped me get the precision and details. I love the way the chalk board canvas looks now and the dining room looks like a cafe :)