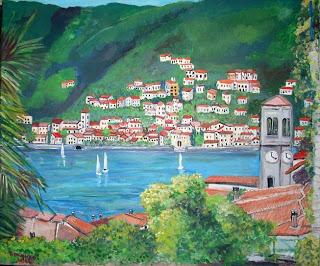 Torno is an unspoiled town yet well connected to both Como, Bellagio and the rest of the lake towns.
T
orno, one of the most picturesque villages on this lake shore.
There are two churches of interest to see, San Giovanni with a marble portal from the 14th century and Santa Tecla. By the lake, surrounded by a garden, is the grand Villa Pliniana.
The church of San Giovanni is high above the older part of Torno, gazing out across the waters of Lake Como. It is a very ancient church. 
Santa Tecla dates from the 1400s, with a rather lovely rose window, but was enlarged and restored in the 1700s. Its interior reflects that later recreation, but recent restorations have uncovered some medieval frescoes so it is worth entering to see those

.


Torno is the bank of Lake of Como

Video created by:

ezg02274 
link: http://www.youtube.com/user/ezg02274