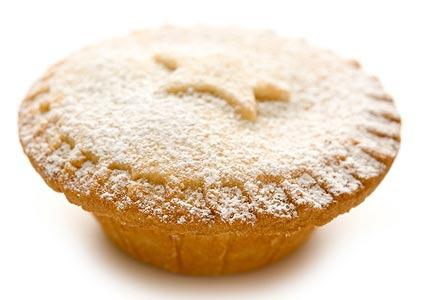 We consume around 7,000 calories on Christmas Day alone as we gorge on a fine feast of foods, drinks and snacks throughout the day and into the night. Not to mention the excess eating, snacking and boozing that happens over the festive season as a whole.
But, fear not. If you want to avoid piling on the festive pounds, help is at hand from York Fitness on how to burn off those extra calories...
One mince pie contains 185 calories - minus additions such as brandy butter or cream, of course. The solution - 15 minutes of press-ups 
Two glasses of your favourite vino contains around 185 calories. The solution - 20 minutes of continuous lifting of kettlebell weights
Did you know just SIX Quality Street or Roses chocolates contain 268 calories - yikes! The solution - 18 minutes of moderate skipping
For the non-vegetarians reading this blog, five mini pigs in blankets equals 375 calories. The solution - get on your exercise bike for 35 minutes
One slice of your mum's special Christmas cake contains 249 calories. The solution - run or jog on a treadmill or outside at 12kph for 23 minutes
One handful of nuts is equal to 256 calories. To counteract this - work your punchbag for 28 minutes - continuously
Merry Christmas to all my blog readers...