December 5, 2013, admin, Books, Christmas, Reviews, , 0
We are big fans of Top That books and loved the Halloween book selection we were sent so, when we were offered to review some of their Christmas books we knew they would be great.
The first book we were sent is When I dream of Christmas.  This really is a lovely book that teaches children all about the different elements of Christmas from Angels to Shepherds, Sledging to Holly.  Each double page spread has a beautiful illustration and a simple story about that particular Christmas tradition.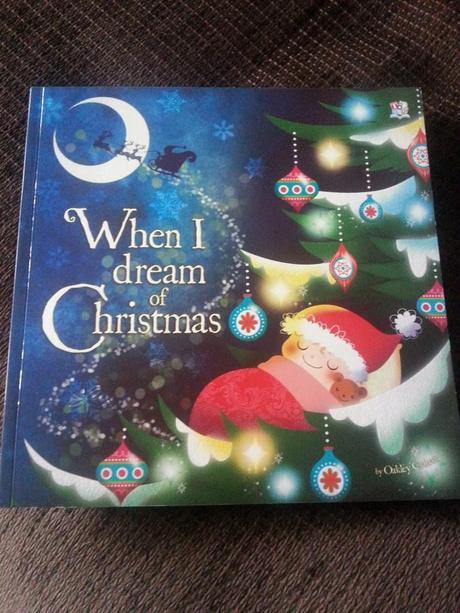 Little Mr A really enjoyed looking through and reading this book and it is a really lovely book to sit and read together, particularly at this festive time of year!
In total there are 32 colourful pages and it is suitable for children of all ages.  I think it would make a lovely gift for any child this Christmas.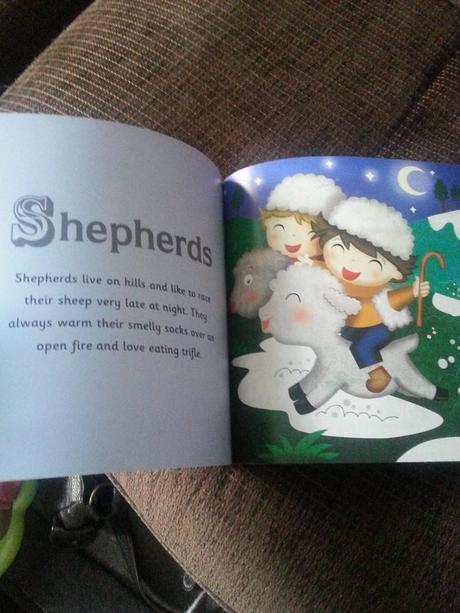 This book is also available as an E-Book.
Next up was the equally lovely and great fun Fuzzy Christmas.  This 10 page book comes complete with a whole host of fuzzy felt pieces to stick onto the Christmas scenes as you go through the book reading the story.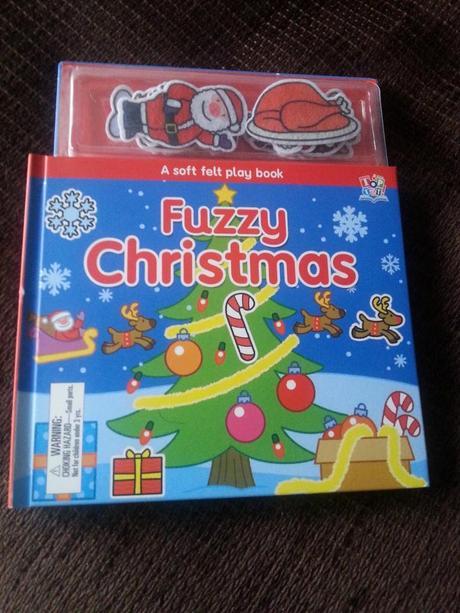 This book can either be read together whilst putting the felt pieces onto the correct scene or, alternatively, your child can sit and make up scenes of their own.
The felt pieces are really strong and they stick to the pages very well.  Once you have finished with them they store very easily back into the compartment at the top of the book to save them from getting lost.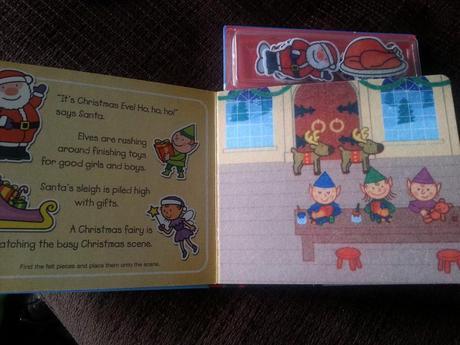 Little Mr A has been having great fun using this book and loves the added element of the fuzzy felt pieces.  It is aimed at ages 3+ which I would say is right as Little Miss A doesn't understand the sticking of the fuzzy felt to the pages yet, however, she does like to listen to the story.
This book would make a great gift for any young child this Christmas.
Overall we would highly recommend Top That Publishing for some great books this Christmas.
Disclaimer – We were sent the above books in return for our honest review.  All photographs were taken by me and are not to be used without my permission.