September is here already, and that can mean only one thing - Autumn is on its way. I love Autumn, after Spring it is my second favorite season of the year and I think we'll all agree that Autumn is the time of year when the idea of settling down in front of the telly is so much more tempting as the days get shorter and cooler.
I have teamed up with Panasonic to celebrate the launch of the new
UHD TV Panasonic
, which lets be honest is a pretty sexy TV. What better way than with a Top Six list of my favorite binge-worthy box sets, right? I'm not going to lie, box sets are a huge part of my existence and I currently subscribe to both Netflix and Amazon Prime. I also theoretically have Now TV but I only really use that when The Walking Dead is on. So, all of my Top Six choices are currently available on either Netflix or Amazon Prime (in the UK).
Six. Jane The Virgin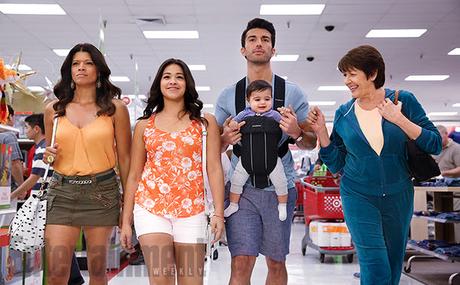 Synopsis
: When sweet and wholly innocent Jane accidentally falls asleep at her routine smear test, what she doesn't expect is to wake up pregnant; accidentally impregnated by the sister of whom the sperm belonged to, who also just happens to be Jane's boss, who she just happened to share a kiss with in the past...
Reasons To Watch
: As you might guess from the synopsis, Jane The Virgin verges on the absolutely absurd, as it beautifully spoofs the popular telenovela. One way that differs from traditional telenovela's is that whilst it is generally quite bonkers and "as if" in its storylines, I always feel like the situations are made to feel a little more believable, as I genuinely feel the emotion of what the characters are dealing with and their bad decisions....well, sometimes you can actually imagine people in the real world making them too...in fact, at times it does feel like one really long episode of Jeremy Kyle...although maybe a little bit classier.
The reason Jane the Virgin is so addictive is for the exact same reason as telenovelas: cliffhangers and ridiculous storylines that leave you needing to find out what happens next - it's corny, but my god, it does actually work.
Where to Watch
: Netflix
Five. Jessica Jones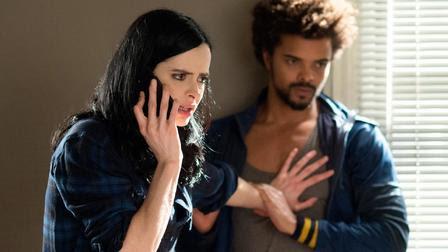 Synopsis
: Ex-superhero Jessica Jones is trying hard to live an ordinary life, working as a private investigator. However, with her past coming back to haunt her in the shape of a brilliantly twisted David Tennant, you know that isn't going to happen.
In my opinion
: Over the past few years, I've grown tired of the Marvel universe. In terms of films, I only really enjoy The Guardians of the Galaxy films, and in terms of TV Shows, Jessica Jones is the only one that I have actually managed to finish.
Reasons to Watch
:
Jessica Jones
is a brilliant anti-hero and this never really felt like a Marvel show. Instead, it felt like so much more, with so much intrigue about what happened in her past.
David Tennant
: It's no real shock that David Tennant was an absolutely brilliantly creepy bad guy.
Where to Watch
: Netflix
Four. Shameless (USA)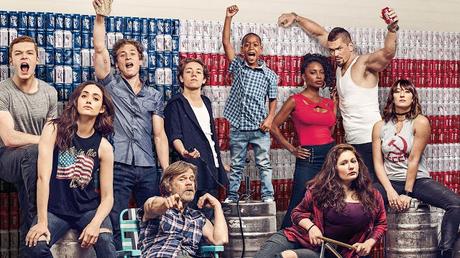 Synopsis
: Fiona Gallagher is the eldest of the Gallagher clan, forced to raise her younger siblings alone as her useless parents are too busy getting drunk/high/basically doing everything that is probably illegal.
In my opinion
: I put off watching the American incarnation of Shameless because I was such a huge fan of the original series. Of course, it started out with the same storylines (in fact, I'm pretty certain that the first episodes, if not the entire first series were almost exactly the same), however, as the show has progressed it has taken itself down its own patch and created a show that deserves credit in its own rights. I'm not generally a fan of American remakes of British TV shows, but this one is definitely worth a look.
Reasons to Watch
:
Carl
. I  absolutely adore Carl, of course, he's done some messed up stuff (as have all of his siblings), but he's a character that I can really see growing into a responsible youngster. There is so much potential for him, and you can tell that he is going to become a really interesting character.
Where to Watch
: Netflix
Three. Parks and Recreation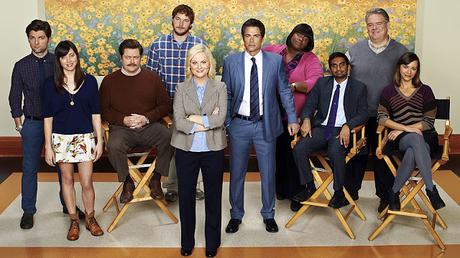 Synopsis
: Leslie Knope has big dreams to become the first female President of the United States; in the mean-time, she's in charge of the quirky Parks and Recreation department in a small town called Pawnee.
In my Opinion
: It initially took me a while to get into Parks and Recreation, however, it is such a brilliant concept that kind of shouldn't work. As you can imagine, it's a fairly easy background watch that never takes itself too seriously, in fact, it doesn't take itself seriously at all.
Reasons to Watch
:
Ron
. Ron is comedy genius - he's the typical grumpy middle-aged guy with an anti-social, people-hating personality and oh boy, do I love him because Nick Offerman plays him so well.
Chris Pratt
. I feel like I've watched Chris Pratt grow up, right back from his early days in TV shows like The OC and Everwood, up to his starring roles in films such as Guardians of the Galaxy. In everything I've seen him in, he's always been so completely different, and this is no exception. It's nice to see how much he has grown. His chemistry with Aubrey Plaza is brilliant and as an on-screen couple, I adore them.
Where to Watch:
 Amazon Prime
Two. Orphan Black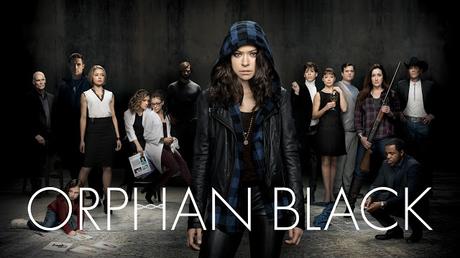 Synopsis
: When petty crook Sarah Manning witnesses a young woman who looks exactly like her commit suicide, she jumps on the chance to steal her life and start afresh. What she doesn't expect is to discover that the woman (Beth) was, like herself and several other women, the result of an experiment. Sarah finds herself thrown into the midsts of a mind-blowing mystery to their existence as clones.
In my opinion
: Orphan Black is one of the greatest science fiction TV shows of the past ten years. It is intelligent, quirky, intriguing and has some interesting characters. The only reason I am putting this at number two, rather than number on is because I felt like it got a little too into itself in the last season and a half.
Reasons To Watch
: 
Tatiana Maslany
 plays five major characters and a variety of other clones throughout the series. This in itself is nothing new, but she plays them all so well and so differently that it's easy to forget that they are in fact all the same person.
Felix
; played by Jordan Gavaris, Felix is a brilliant breath of fresh air, he's funny, empathetic and a permanent rock of support, not only for adoptive sister Sarah, but also for the other clones, particularly Alison and Cosima.
Helena
; a wild-haired, Russian clone (of course played by Maslany), Helena is my favourite of all the clones. She has so much depth, and even when she's absolutely crazy, you really feel sympathy for everything that life has thrown at her. Of all the clones, I found myself wishing her to get a happy ending more than anyone else.
Where to watch
: Netflix
One. Orange is the New Black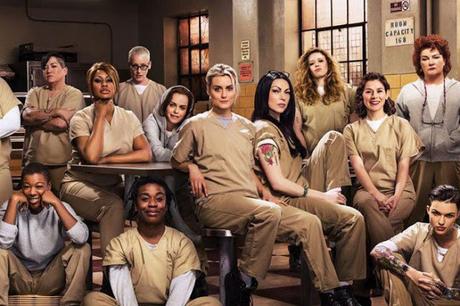 Synopsis
: It started out as the story of a priviliged white girl finds herself going to prison for a crime she commited years ago, based on real events. However over the years, Piper has kind of moved into the background (thank god!) and it has become more about the friendships and hardships of the women in the prison, as a whole.
In my opinion
: Every summer a new season of OITNB comes out and every summer I binge watch it in a single weekend. That reason alone is the reason why I have pushed this to number one.
It's hard to pinpoint exactly what it is that I love so much about this show. I think a major factor is the sheer amount of amazing, three-dimensional characters that the show has, supported by some bloody amazing acting skills.
Essentially, its a TV show that touches on some serious subjects, as well as light-hearted ones and blends them together nicely.
Where to Watch
: Netflix
What TV shows do you love to binge on, and could go back to time and time again?