In India religion plays a vital role in the country's culture. India is a country where many religion breed. Out of so many religions in India, one of the oldest among them is Hinduism. Hinduism has many pilgrim places all over India and so there are several pilgrimage packages leading to these places offered by Tourism Departments in India. Among many pilgrim sites, here is a brief description of four such holy sites in the Himalayas. 
Amarnath Yatra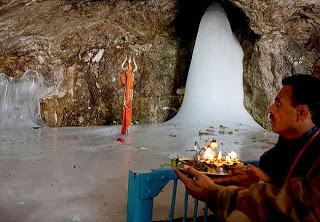 Amarnath cave is most famed among Hindus and is located in Jammu and Kashmir. This cave is dedicated to Shiva and is considered to be one of the holiest shrines in the Hindu religion. The main attraction of this place is the ice lingam. Hindu devotees in lakhs come to this place yearly. People from all over the world come to this holy place during the months of July to August. To reach the holy cave you have to at least trek for 2-3 days as no other means of transportation is available. Lately helicopter transportation has also been started to reach this place. But firstly in order to get involved in this holy pilgrimage, you have to get registered through the forms issued by the Amarnath Shrine Board and the registration starts in two months before the start of the Yatra. More about Amarnath yathra, visit: 
http://blog.globalvisiontours.com/77/Blog/Amarnath-Yatra-May-Redeem-More-Salvation-This-Year
Kailash Mansarovar Yatra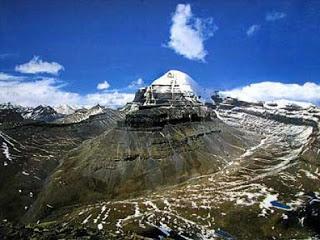 This Yatra is mainly known for the religious ethics attached to it and also for the breathtaking magnificence of the nature while enroute to the holy destination. It holds significant role among Hindus as it is considered to be the domicile of Lord Shiva and it is also a place of importance for the Jains and Buddhist. The route is not so easy, so the pilgrims should be in a sound state of health. Here too, there are some major requirements to be looked over before the journey as firstly you have to report to the Ministry of External Affairs, possess passport for at least 6 months validity as for foreign tourists and you should also possess a medical certificate proving you fit for the Yatra.
Vaishno Devi Yatra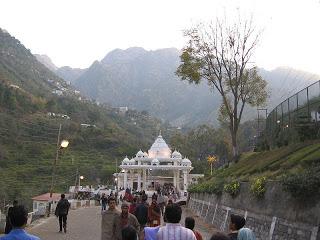 The holy shrine is located inside a cave situated in the Trikuta Mountain range forming a part of the lower Himalayas. It is one of the most visited pilgrimages in India. There is a Hindu myth which says that you cannot visit this holy place until you are summoned by Vaishno Mata and also that the place can only be reached through road. You must get registered
under Ma Vaishno Devi Shrine Board and obtain a yatra slip from the Yatra Registration Counter in order to obtain permission for this yatra.
Char Dham Yatra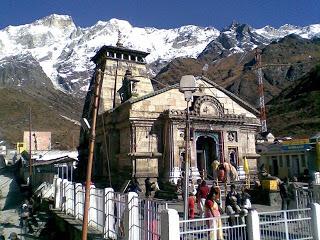 Yatra to four holy places like Badrinath, Dwarka, Jagannath Puri, and Rameswaram is collectively known as Char Dham and these places are extensively valued by Hindus. It is located in among the towering peaks of Himalayas in Uttarakhand. Devotees participate in this yatra to char Dham in order to obtain salvation. Sankaracharya, who had established many Hindu institutions all over India, had attained liberty at his place.