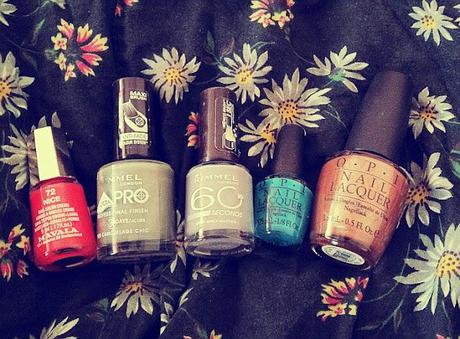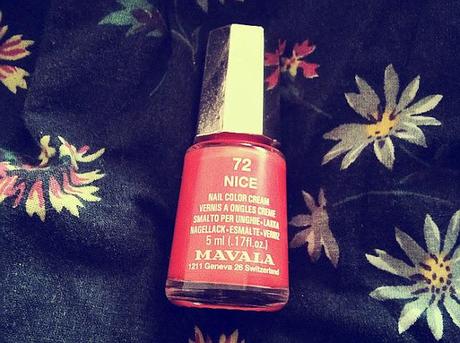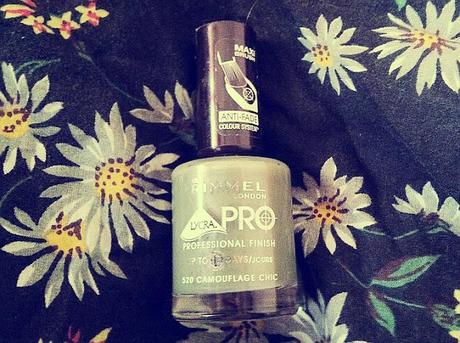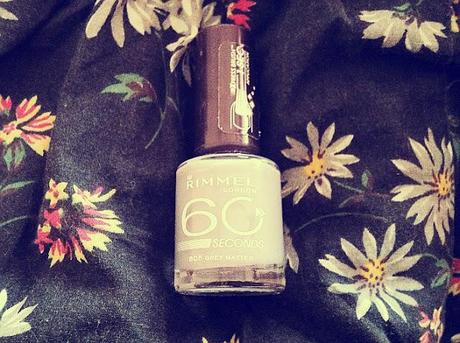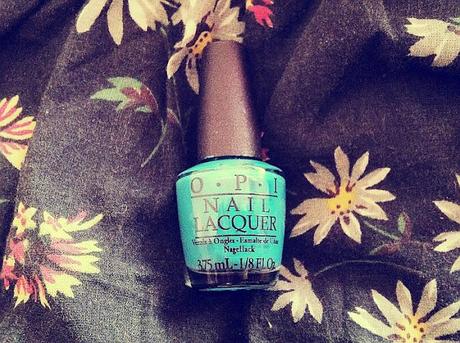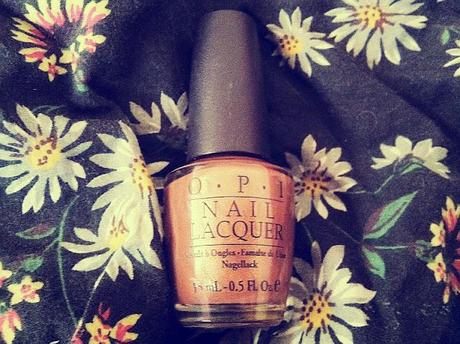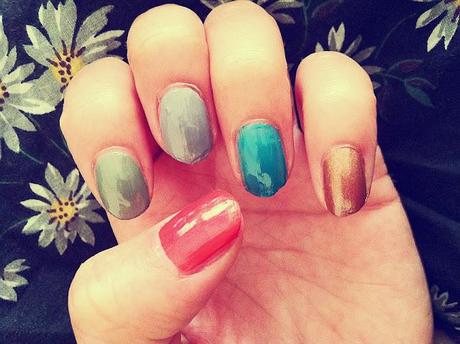 I guess this is more of a summer to autumn transitional top five as I'm not quite ready to enter the realms of deep burgundy and browns. So here is a round up of the main colours I have been wearing so far:
1. Mavala // Nice
This is one of my favorite nail polishes in the world. It is a beautiful bright red with a hint of orange that looks great all year round.
2. Rimmel // Camouflage Chic
The giant brush on the Rimmel nail polishes is just amazing and makes nail painting quick and easy. My boyfriend bought me this color last year and I have been wearing it on my toes recently. A true army green.
3. Rimmel // Grey Matter
If you're looking for the perfect grey, not too light not too dark, then this is the one to go for.
This color is part of the Nicki Minaj for OPI collection. I love the mini sets they bring out so that you can test out all the colours and see which ones you like. This one is a lovely teal blue color.
My mom gave me this color a few months ago, at first I wasn't a fan as I don't usually wear shimmery colours but I have slowly but surely fallen in love with it. The shimmers aren't actually that noticeable so it adds dimension rather than shine making it the perfect autumn gold.
Let me know what your favorite autumn nail colours are :-)