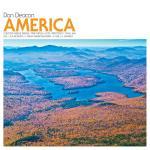 50. Dan Deacon — America
America sounds at some times like Japandroids fed through a dial-up modem, and at others like a robot happily munching on the Baltimore Philharmonic.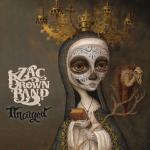 49. Zac Brown Band — Uncaged
Beach, bros, country, R&B, redneckery, nylon-string guitar: consider them reconciled.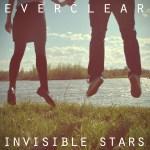 48. Everclear — Invisible Stars
Success may be parts inspiration and perspiration, but there's something to be said for reinvention.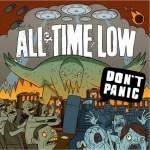 47. All Time Low — Don't Panic
A return to form for the anthem prone pop-punk flag bearers from Baltimore.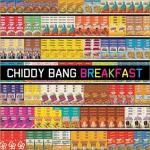 46. Chiddy Bang — Breakfast
Proving that it is, in fact, possible to make hip-hop more saccharine than B.o.B already has.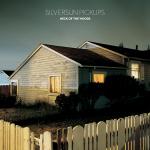 45. Silversun Pickups — Neck of the Woods
Dark, sinister, and foreboding; an excellent follow-up to 2009′s Swoon.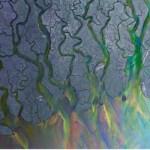 44. Alt-J — An Awesome Wave
Saying alt-J's music is atmospheric is like saying alt-J's band name is hyperpretentious.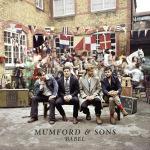 43. Mumford & Sons — Babel
It's not Sigh No More, but it's unmistakably Mumford. Bonk bonk bonk.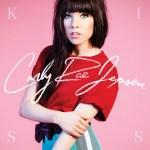 42. Carly Rae Jepsen — Kiss
Say what you want. It's pure pop gold.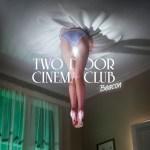 41. Two Door Cinema Club — Beacon
In the rare Venn intersection of "dance-punk," "indie rock," and "unpretentious fun".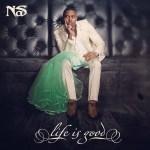 40. Nas — Life Is Good
Diverse, personal, and slick; Life Is Good showcases a maturing Nas in his wheelhouse.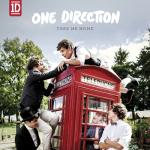 39. One Direction — Take Me Home
English children sing in harmony; world swoons.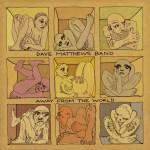 38. Dave Matthews Band — Away From the World
Intimately stirring and crushingly nostalgic, but more progressive than its predecessors. The beauty of Away From the World lies in nuance and subtlety.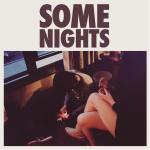 37. fun. — Some Nights
In the rare Venn intersection of "autotune" and "good".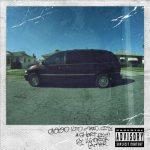 36. Kendrick Lamar — good kid, m.A.A.d city
Lamar's major label debut bears the social consciousness — and at times the musical style — of The Roots, all while continuing to forge an impressive identity.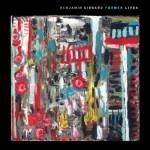 35. Benjamin Gibbard — Former Lives
We didn't get the post-Zooey post-mortem masterpiece we might have been expecting, but we got a damn good album with flashes of brilliance.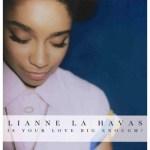 34. Lianne La Havas — Is Your Love Big Enough?
Folk meets soul meets adorbz.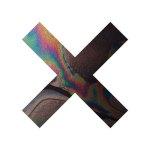 33. The xx — Coexist
Not exactly teeming with hooks, but neither are dreams.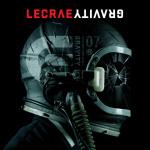 32. Lecrae — Gravity
Unflinchingly gospel-centric, undeniably swaggerific(?).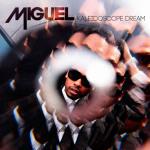 31. Miguel — Kaleidoscope Dream
One of the top R&B offerings of 2012, Kaleidoscope Dream channels MJ, Urrrsher, and JT in all the right ways.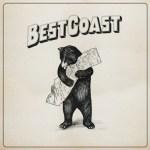 30. Best Coast — The Only Place
Bethany Cosentino is restless, and she wants you to know it. Also, she kind of loves California.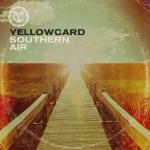 29. Yellowcard — Southern Air
WE WERE JUST SIX-TEAN AND IT FELT SOH RITE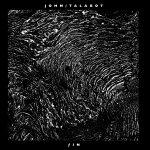 28. John Talabot — ƒIN
In a pedestrian year for house/electronic music, Talabot shines. ƒIN Sounds like Europe in all the best ways.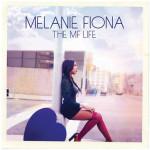 27. Melanie Fiona — The MF Life
A veritable smorgasbord of well-sung sass. Fiona teams up with J. Cole, Nas, B.o.B, John Legend, and T-Pain to weave narratives of love, broken hearts, and learning to move on.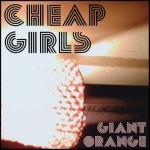 26. Cheap Girls — Giant Orange
Post-emo garage rock noise stuff that is really really really good.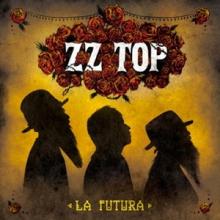 25. ZZ Top — La Futura
ZZ Top takes home the award for most hilariously kickass cover of 2012 with "I Gotsta Get Paid," an almost unrecognizable rendition of DJ DMD's "25 Lighters." The rest of La Futura, a seamless blend of classic ZZ Top and modern studio production, is phenomenal. Skanky blues-rock boogies like "Chartreuse" harken back to mid-'70s classics like "Tush," and "Flyin' High" is a four-chord-wonder recipe for insta-success whose impeccably polished sound no doubt owes some credit to co-producer Rick Rubin. You crazy for this one, Rick!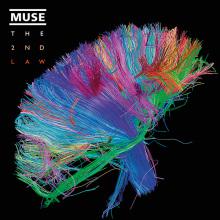 24. Muse — The 2nd Law
Certainly the most over-the-top example of arena-tastic excess ever unleashed by Muse, The 2nd Law doesn't pull any punches. "Supremacy" is an obvious Bond theme audition that's carried by spy-guitars, a brass section, and a frightening amount of loud falsetto from Matthew Bellamy. You can almost see the spittle flying. "Madness" is the HURR DURR MUSE IS GOING DUBSTEP single that you've definitely heard by now, a surprisingly replayable slow builder that lets Bellamy flaunt his best Freddie Mercury impression. The real highlight of The 2nd Law, though, is the funk-inspired "Panic Station," which settles in comfortably behind Absolution's "Hysteria" in the "best Muse bass lines ever" rankings.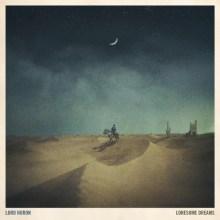 23. Lord Huron — Lonesome Dreams
Majestic, sweeping soundscapes define Lord Huron's debut LP, a challenge to experience the majesty of the world from one shore to another. Songs like "Ends of the Earth" and "She Lit a Fire" make it a joyful call. The marketplace for neo-folkers may be crowding out, but we'll gladly clear some space for Ben Schneider's project.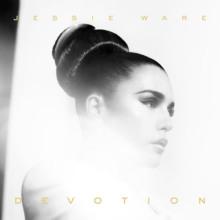 22. Jessie Ware — Devotion
Possessing the voice and modern stylistic wherewithal to woo Aaliyah fans, SBTRKT followers and Lana Del Rey apologists alike, Jessie Ware's brand of soul is — in a word  — luxurious. There are soul albums, and then there are soulll albums. This is the latter.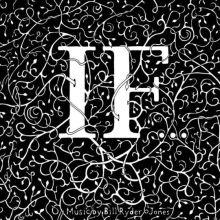 21. Bill Ryder-Jones — If…
If…, the hypothetical score to Italo Calvino's 1979 novel If on a Winter's Night a Traveler, is the best soundtrack you've never heard. If the opening bars to "The Reader" don't make you want to forget everything you've ever known and move to Venice, nothing will. Ryder-Jones' arrangements rival Hans Zimmer's in terms of emotional manipulation and If… is a chillingly impressive sample of his range of talents.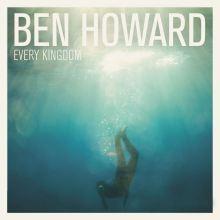 20. Ben Howard — Every Kingdom
It's tempting to draw comparisons between Ben Howard and other acoustic singer-songwriters like Jack Johnson, but don't do it. Howard has carved out an impressive sphere in a genre that's difficult to break into, and his music is at home pretty much anywhere — woods, beach, home, Younglife — you name it.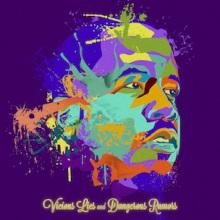 19. Big Boi  — Vicious Lies and Dangerous Rumors
On his second (third if you count Speakerboxxx) album, the non-Andre half of Outkast really explores the studio space, so to speak. On VLADR, Big Boi samples himself, earworms his way into your skull, and features Wavves on a track whose chorus features repetitions of "DEATH WILL HUNT YOU DOWN." To borrow a phrase from Eric, because there's really no better way to say it, VLADR exhibits remarkable cross-genre intelligence. One of the best things hip-hop has given us this year.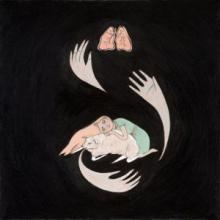 18. Purity Ring — Shrines
Spooky. Intimidating. Canadian. Whether you're looking for music that fits that description or simply a lesson in phonetic spelling, Purity Ring's Shrines is for you. Lyrics are uncomfortably intimate, yet somehow detached, with aural aesthetics to match. Is it R&B? Is it hip-hop? Is it the music baby of cuteness and despair? Probably all, and/or none, of these. It's trippy and makes your skin crawl a lot, but definitely in the good way.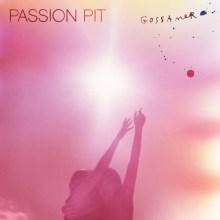 17. Passion Pit — Gossamer
"I'm so self-loathing that it's hard for me to see!" singer Michael Angelakos happily chirps on Gossamer. Angelakos' well-documented adventures with Bipolar Disorder aren't exactly masked on his band's impressive sophomore full-length, although you wouldn't know from the overly upbeat arrangements in which the oft-morose lyrics are presented. The music we would all be forced to listen to if giant robot kittens took over our fine nation, Gossamer delivers in spades across a lot of dimensions. It's the sound of depression kept in check; an objective look at negative space through a positive lens. "We all have problems," after all.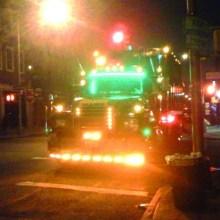 16. Deerhoof — Breakup Song
What one of those world music variety CDs that you see at Target would sound like in
8-bit. Just trust me on this one.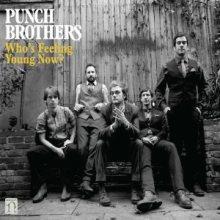 15. Punch Brothers — Who's Feeling Young Now?
Pretty much anything Chris Thile touches is gold, and Punch Brothers have been perhaps his most intriguing project. Words like "experimental" and "progressive" and "prodigious" are overused on these guys and, really, kind of understatements anyway, so I definitely won't use them to describe anything about the P-Bros' latest. But it's really good.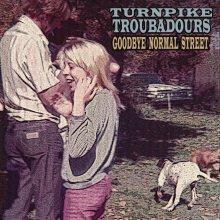 14. Turnpike Troubadours — Goodbye Normal Street
After 2010′s Diamonds and Gasoline, these guys could have released an album full of blank tracks and I would still defend them until the end of time. Thankfully, Goodbye Normal Street is just as great as its predecessor. Disregarding any band because of a genre label is myopic and foolish, but for Turnpike Troubadours I take special exception. It's country, but don't expect any Toby Keith/Jason Aldean ALCOHOL GOOD-type pandering on here. Goodbye Normal Street carries the same folkish storytelling vibe that made Robert Earl Keen and Steve Earle legends.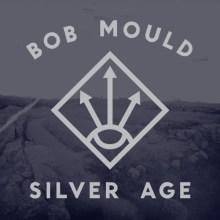 13. Bob Mould — Silver Age
Sometimes when I listen to Bob Mould, I picture Stanley Tucci, and that has nothing to do with this album at all. Silver Age is kind of amazing, and not in a "YEAH, FOR AN OLD GUY" kind of way either. It's rock music with heart that draws from Mould's previous projects, Hüsker Dü and Sugar, without being derivative. "The Descent" and "First Time Joy" reminisce with passion.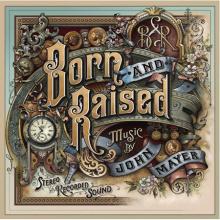 12. John Mayer — Born and Raised
Moving to Montana and donning a cowboy hat have done wonders for Mayer, who purges some bad feelings and matures (?) a little/a lot on the backward-looking, forward-thinking Born and Raised. Plenty of nods are given out here to classic '70s folk-pop magicians like James Taylor and Jackson Browne, and the product is super interesting. Instead of running on empty though, Mayer sounds recharged and ready to get a move on with things. Good looking out, kid.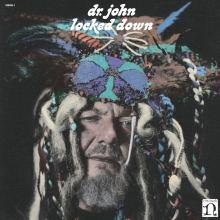 11. Dr. John — Locked Down
If it weren't for those meddlin' kids — specifically the Black Keys' Dan Auerbach — this album wouldn't have happened. Dr. John is a New Orleans legend, but the Auerbach collaboration on Locked Down is simply dynamite. Blues, funk, zydeco, social commentary. "Revolution" is the best throwback single of 2012.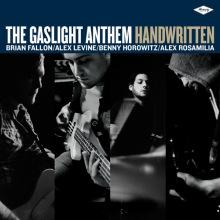 10. The Gaslight Anthem — Handwritten
Vintage Americana Goes Punk Goes Springsteen Goes Reverb. In the good way.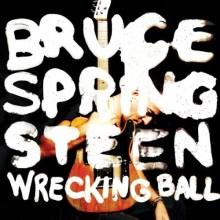 9. Bruce Springsteen — Wrecking Ball
THE BRUCE IS LOOSE. And he's fired up in Wrecking Ball, a collection of character pieces that decry the woes of economic disparity and corporate/government greed in 2012 America. It pains me to admit that Rolling Stone isn't unjustified in their giggly fawning over The Boss, but Wrecking Ball is a massively compelling, socially relevant work. The arrangements are classic but modern; catchy and epic as any of Springsteen's best stuff.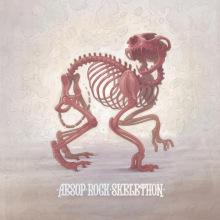 8. Aesop Rock — Skelethon
Most of the time, Ian Bavitz's brand of rap popularized under the moniker "Aesop Rock" is too fast for your brain to keep up. With Skelethon, the result is an album that bears listening to again… and again… and again. The lazy might dismiss the machine-gun style lyricism as mere stream of consciousness, but Bavitz is more than just rhyme; there's plenty of reason too, if you're willing to look for it. At the same time, "you can learn a lot from a mummy: take the brain out, leave the heart in."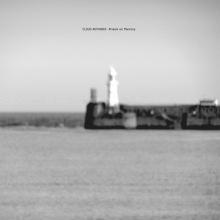 7. Cloud Nothings — Attack on Memory
Garage rock is fun and Cloud Nothings are really good at at it. Dylan Baldi is one of the most interesting 20-year-old lead screamers out there, and his bandmates pull equal weight on Attack on Memory, an album that comes across as infinitely more weighty than its short running time would indicate. From brooding "No Future/No Past" to paragon of garage rock introversion "Stay Useless" to thrashy jamfest "Separation," Attack on Memory is a welcome assault on the senses. Mostly the one with your ears.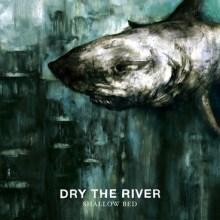 6. Dry The River — Shallow Bed
One of the more under-the-radar successes of the year, Dry The River grew on me something fierce. Shallow Bed is awhirl with gospelly imagery, lovely harmonies, and consistently huge buildups and climaxes. Every song has a payoff, and every payoff makes you say things like "GAHHH SO GOOD."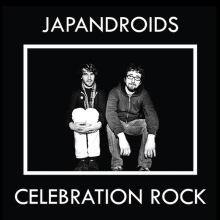 5. Japandroids — Celebration Rock
"BE AN ADULT," they said. "GROW UP AND WEAR PLEATED PANTS," they said. "USE WORDS LIKE 401K AND SYNERGY," they said. Japandroids are having none of it, y'hear? Celebration Rock is an unrestrained masterpiece of rebellion against getting older, but with more panache than your run-of-the-mill pop-punk group. Japandroids say all the things you ever wanted to say, but in better ways than you could have ever dreamed. "The House That Heaven Built" is the best song anyone has made in a long time.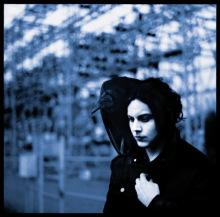 4. Jack White — Blunderbuss
If you had asked some of the old blues musicians of the '50s, '40s, or even the '30s what they imagined the blues would sound like in the future – you know, the kind of future with robots and flying cars and everything – they might have painted a picture of Jack White. The gaunt, morose, squawkity-guitar legend from Detroit has officially outgrown normal bands' capacity to hold him, so he's now embarked on a solo career surrounded by a legion of jaw-droppingly talented, blue-dressed sirens wailing about woman's destructive power over man. You know, like a modern feminist interpretation of Robert Palmer's "Addicted to Love." The most compelling part is that Jack is addicted to the collateral damage, which is about as blues as it gets, man.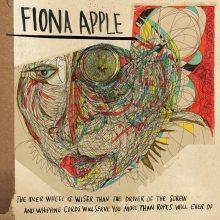 3. Fiona Apple — The Idler Wheel…
Every single night
I endure the flight
Of little wings of white flamed
Butterflies in my brain
These ideas of mine
Percolate the mind
Trickle down the spine
Swarm the belly swelling to a blaze
That's where the pain comes in
Like a second skeleton
Trying to fit beneath the skin
I can't fit the feelings in
Oh every single night's alight
With my brain
What'd I say to her?
Why'd I say it to her?
What does she think of me?
That I'm not what I ought to be?
And what I turn out to be has got to be somebody else's fault
I can't get caught
If what I am is what I am
'Cause I does what I does
Then brother, get back, 'cause my breast's gonna bust open
The rib is the shell, and the heart is the yolk
And I just made a meal for us both to choke on
Every single night's a fight with my brain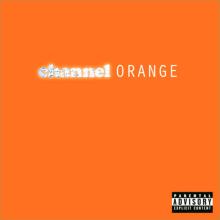 2. Frank Ocean — channel ORANGE
Talk about an album that grows on you. Soaked in so much ambience that it's difficult to take in on the first few listens, channel ORANGE ultimately proves itself to live up to the hype… and then some. Try NOT getting the Drake-like "Thinkin Bout You" stuck in your head. Try NOT stank-facing when the pocket groove comes in after the epic synth prelude on "Pyramids." Try NOT singing along as Frank cranks it up in "Sweet Life" ("You've had a LAAAAAAANDSCAAAAPER and a HOOOOUUUUUSEKEEEPER"). Try NOT absolutely falling in love with this album.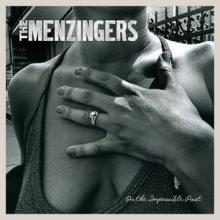 1. The Menzingers — On the Impossible Past
The Menzingers may not be a household name quite yet, but in 2012 they made a flawless album. On The Impossible Past proves that perfect punk rock requires as much subtlety, finesse, and nuance as loud guitars and fast drums. From leadoff banger "Good Things" to post-Smiths closer "Freedom Bridge," the Scranton quartet tells of romances, tragedies, and adolescent highs gone by with a heavy dose of misery. Vocalist Greg Barnett carries the line "I will f— this up; I f—— know it" in "The Obituaries" with the dismay of a young boy who breaks everything he touches, and "Gates" delivers a sucker punch with the money line: "You'll carve your names into the Paupack Cliffs just to read them when you get old enough to know that happiness is just a moment." Yowza.