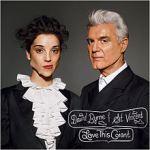 50. David Byrne & St. Vincent — Love This Giant
Indie's kooky ingenue and New Wave's kooky uncle team up to make brainy/brassy tunes.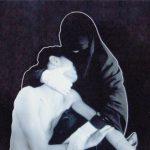 49. Crystal Castles — (III)
The best and most pessimistic laser tag arena soundtrack this year.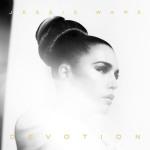 48. Jessie Ware — Devotion
Baby-making slow jams for millennials, courtesy of Sade's heiress-apparent.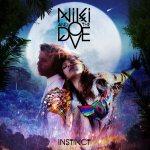 47. Niki & The Dove — Instinct
Swedish pop for ravers who prefer peyote to molly.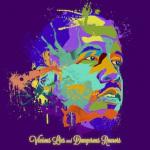 46. Big Boi — Vicious Lies and Dangerous Rumors
Good old-fashioned Southern rap with remarkable cross-genre intelligence.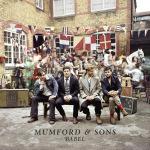 45. Mumford & Sons — Babel
Ding-uh-dang-uh-dung-uh-BONK, banjos, earnestness. Sounds like one long song; at least it's a good song.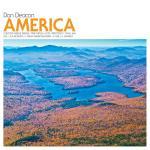 44. Dan Deacon — America
Thrilling bleeps and bloops for the politically minded.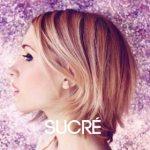 43. Sucré — A Minor Bird
Forget Hospitality: This is the sweetest and breeziest confection of the year.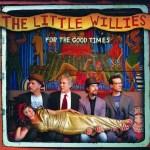 42. The Little Willies — For the Good Times
Norah Jones and company mount some classic country horses. Stay for the "Jolene" cover.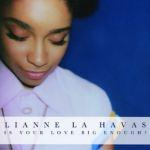 41. Lianne La Havas — Is Your Love Big Enough?
Modern soul at its finest and-WAIT HOLY CRAP THIS GIRL IS GOOD.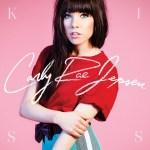 40. Carly Rae Jepsen — Kiss
Call her definitely.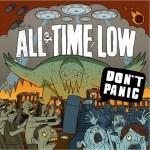 39. All Time Low — Don't Panic
Much like skinny jeans themselves, the clock is running out until this is embarrassing. But for right now, the getting's good.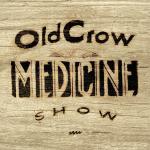 38. Old Crow Medicine Show — Carry Me Back
The finest bluegrass that not smoking meth has to offer.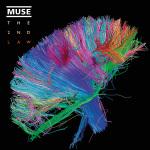 37. Muse — The 2nd Law
Space-age bombast that's one step away from being an excellent Queen cover album.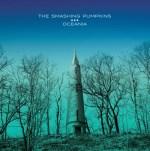 36. The Smashing Pumpkins — Oceania
Did you know Billy Corgan dated Jessica Simpson? Other surprises: This is actual good Smashing Pumpkins music, and it is not the 1990s.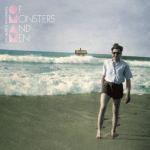 35. Of Monsters and Men — My Head Is An Animal
College-kid-friendly-Icelandic-folk-pop, so that's a thing now.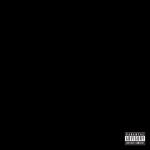 34. Lupe Fiasco — Food & Liquor II: The Great American Rap Album Pt. 1
An anthology of sociology essays delivered through airtight flow and killer rhymes.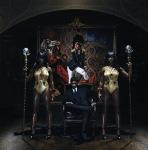 33. Santigold — Master of My Make-Believe
Imaginative dance party/electrofiesta for the art school crowd.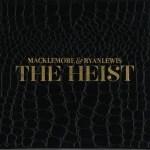 32. Macklemore & Ryan Lewis — The Heist
Homemade hip hop with a wink, a smile, and lots of heart.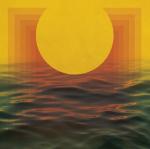 31. El Ten Eleven — Transitions
Gorgeous post-rock for aimless summers and total emotional breakdowns.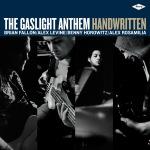 30. The Gaslight Anthem — Handwritten
Baby Springsteens knock it out of the park with blue collar gravitas.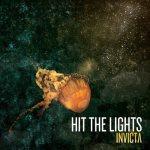 29. Hit the Lights — Invicta
How to make pop-punk that doesn't sound like Spencer's Gifts.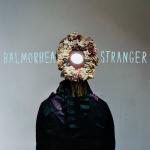 28. Balmorhea — Stranger
Gorgeous post-rock for coming-of-age documentaries and church retreat videos. Inventive and lush.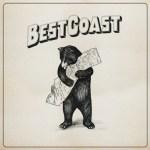 27. Best Coast — The Only Place
Louis Armstrong : New Orleans :: Bethany Cosentino : California.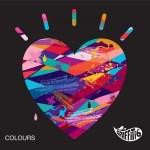 26. Grafitti6 — Colours
Foster the People and Fitz and the Tantrums have a love child. "Annie You Save Me" will infect your headphones like sexy ebola.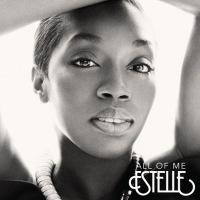 25. Estelle — All of Me
Like buttah. Hands down the album with the most profound "cool" factor of 2012, All of Me picks up where Estelle's Shine left off. Though 2008′s "American Boy" gave the English chanteuse/rapper a taste of mainstream success, this album begs the question, "Why isn't Estelle more popular?" With crisp flow on songs like "The Life" and the power of groove on the Janelle Monae-assisted "Do My Thing," All of Me ends up as an effective portfolio of the lady's considerable talent and sophisticated sensibilities.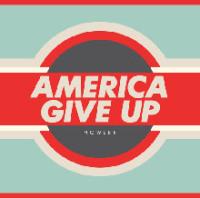 24. Howler — America Give Up
Cowabunga. Forget Waaves — stoner beach punk this year belonged to Howler. No band quite captured the sound of (an inebriated) summer like the Minneapolis band on their debut. Songs like "Back of Your Neck" and the always-a-pleasure-to-type-the-title-of "Beach Sluts" languidly carried the surf rock torch this year, offering a scuzzier but more frenetic alternative to Best Coast's (also delightful) The Only Place. And in the way of rocking hard, "Pythagorean Fearem" was just as solid as any other song this year, palm trees or no.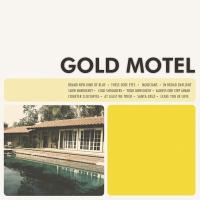 23. Gold Motel — Gold Motel
The runner-up for Most Cognitively Dissonant Album of the Year goes handily to Gold Motel's second outing, a self-titled study in contradictions. (The winner of the award appears higher up on this list.) The Hush Sound's Greta Morgan made magic on 2010′s The Summer House, and this year's self-titled sophomore effort is even stronger. Blending sunny pop with aching, melancholy lyrics isn't an old trick, but it's deeply satisfying on charmers like "Cold Shoulders" and "Musicians." Even when Gold Motel plays it straight and somber, like on the Stevie Nicks-flavored "Slow Emergency," it's ear candy.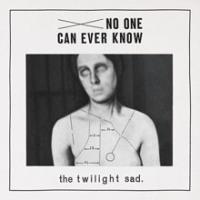 22. The Twilight Sad — No One Can Ever Know
However, if you wanted to hear balls-to-the-wall depression, The Twilight Sad was your joint this year. Noise revelers firmly planted in the Joy Division school of spook, The Twilight Sad turned in a textured and unsettling fright night with No One Can Ever Know. Sounding like the product of an unholy union between La Llorona and Craig Ferguson, singer James Graham's hearty brogue and a symphony of ominous synths cooked a perfect brew of shoegazing. "Another Bed"? Brr.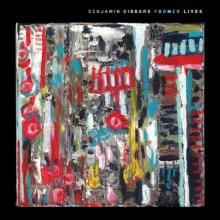 21. Benjamin Gibbard — Former Lives
The Death Cab for Cutie frontman finally ponied up and released a solo album, and emo kids everywhere rejoiced (pensively and in their bedrooms, alone forever). Less a cohesive concept album and more the work of a diarist, Former Lives plays like a collection of deep cuts and passion projects that the Postal Service mastermind wanted to record from a personal place. Gibbard's first output since splitting with Zooey Deschanel (who was by-and-large the inspiration behind last year's pleasant Codes and Keys), there's a temptation to read post-divorce pain into cuts like "Oh Woe," which contains the winning line "It's been a basement of a year." But for every typically somber track, there's complete tonal dissonance to match — see "Bigger Than Love," a surprisingly wonderful duet with Aimee Mann. Former Lives is a scrapbook for the fans.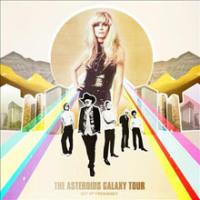 20. The Asteroids Galaxy Tour — Out of Frequency

In a banner year for nostalgia, Danish outfit The Asteroids Galaxy Tour pumped the spirit of Don Draper into music lovers' headphones. Out of Frequency is stylistically tight (think Mark Ronson with Quentin Tarantino's sensibilities) and effortlessly infectious (singer Mette Lindberg is Robyn's lost twin). There's ample substance behind the psychedelic style of songs like "Major" and "Out of Frequency," and "Heart Attack" is effortlessly cool. Imagine Lana del Rey, minus the quaaludes, plus moxie to spare. It's a shame that Born to Die bogarted all the retro hype this year.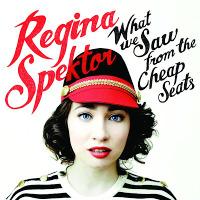 19. Regina Spektor — What We Saw From the Cheap Seats
The woman born with her fingers on the ivories went a little more pop on 2009′s Far, but she's back to her trademark neo-classical/folk/proletariat eclecticism with What We Saw From the Cheap Seats. Wearing her Russian heritage on her tongue, Spektor's songwriting is as narrative and evocative as ever. "Small Town Moon" is raw and charming, while a new, perkier version of  "Don't Leave Me (Ne Me Quitte Pas)" is the Platonic ideal of a Regina Spektor ditty. Don't think she's lost her range — "All the Rowboats" is bleaker than "Chemo Limo" ever was. The first lady of quirk reigns.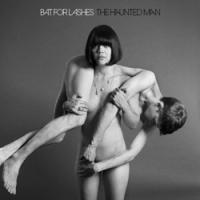 18. Bat for Lashes — The Haunted Man
Have you heard the phrase "luxury rap"? This is luxury pop. The meanings aren't analogous; an album like Watch the Throne is concerned with brazen, one-percenter excess. No, Bat For Lashes' The Haunted Man is what cashmere would sound like if sweaters could sing. Natasha Kahn's tribute to damaged fellas/feminist exploration is theatrical and foreboding, and the singer's performances on tracks like "All Your Gold" and "Winter Fields" reach the upper limit of emoting. There's a fine layer of spookiness shrouding the proceedings, but not even Kahn's ghostly groove can spoil the beauty of the classy ballad "Laura."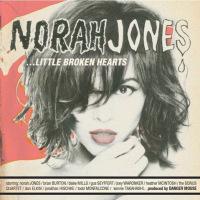 17. Norah Jones — Broken Little Hearts
Three cheers for trying something new. The grand dame of coffee shop jazz is one of those artists that's not going to put out a bad album; the quality of her voice won't allow it. With help from super-producer and Rome collaborator Danger Mouse, however, Jones has scored a success for risk-taking. That's not to say Broken Little Hearts doesn't fit snugly in the Norah Jones discography (it absolutely does). Instead of the piano jazz she's best known for, Jones' whiskey-warm pipes are deployed here into a world of spaghetti westerns and pulp fiction. Think Clint Eastwood listening to his favorite Mazzy Star record. Amid hazy filters and fuzzy guitars, Jones sings the heck out of a some heartbreak.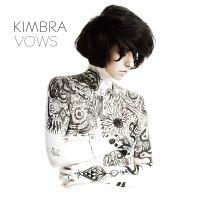 16. Kimbra — Vows

You know what your favorite episode of Mad Men needs? A cameo by Björk, cavorting about in the Sterling Cooper Draper Pryce offices with Joan and Peggy. And if you can't have that (season six could get KOO-KOO, you never know), give Vows the due it deserves. New Zealand's Kimbra has a turbo-powered jazz engine for a voice, and she is not afraid to slip it into whatever genre she pleases. At times an album of torchy standards, at times an album of chirpy indie-pop, Vows is all about those pipes. "Settle Down" is cabaret of the highest order, while the Mark Foster/A-Trak-assisted "Warrior" is simmering dance music par excellence. As a whole, though, Kimbra obviously means business in two areas: wearing lots of garish chiffon and singing oh so soulfully and oh so impressively.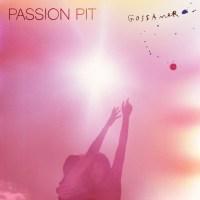 15. Passion Pit — Gossamer
Passion Pit is the gold standard for cognitive dissonance in indie pop. Where else can you find Ninteno-worthy, bubbly synths paired so perfectly with lyrics that would make Sylvia Plath proud? An album driven by singer Michael Angelakos' psychological and emotional struggles, Gossamer is a great record whether or not you stop to consider its subject matter: depression and suicidal thoughts. If you're not paying attention to the words, it's merely one of the most infectiously danceable albums of the year. It's far more than "Take a Walk."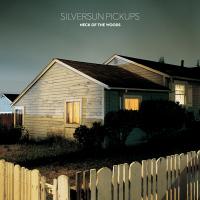 14. Silversun Pickups — Neck of the Woods

The dream of the '90s is alive in Silversun Pickups. Grunge? A tad. Goth rock? Ish. Shoegaze? Lurking in there somewhere. The California band is a well-oiled mechanism for dependably sinister, but always exciting, alt-rock. The best way to describe Neck of the Woods: Imagine you are getting mugged … but you're fighting back. Nervously crisp work from the drum kit, brash and energetic guitar, a little electronic dabbling, the most dependably impressive bass licks in modern rock and Brian Aubert's nasal growl make Silversun Pickups a complete package to be reckoned with. Neck of the Woods is a logical and satisfying step in their discography. Scared? Face your fears.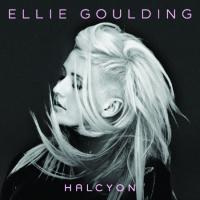 13. Ellie Goulding — Halcyon
"Lights" did not stop her. Much like The Jepsen, Ellie Goulding has suffered the curious fate of a largely ignored album released in the wake of a breakout smash single. It may be dumb luck that Halcyon dropped so soon after "Lights" shattered the charts in a yearlong slow burn. Hopefully, Ms. Goulding's fortunes won't take as long to shine this time. Halcyon is slick and cohesive with a vibe best described as "girl next door gets really into the movie Blade Runner." Though EDM tropes are all over the Top 40 (Rihanna, Taylor Swift, pick your poison), the voice of "Starry Eyed" brings authentic credentials to the pop table. From the propulsive hooks of "Anything Can Happen" to the thunderous "Figure 8″ to the vocal loop science experiment that is "Only You," Halcyon is stacked from top to bottom with prospective hits that manage to sound fresh and never derivative.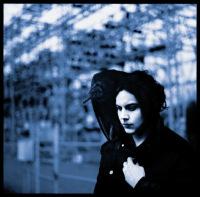 12. Jack White — Blunderbuss
As if you expected this not to be kick-ass. Jack White's Blunderbuss was never going to bad, kiddos. The man's been cranking out top-shelf rock and roll since before Matt and I hit puberty. And Jack is just now getting around to a solo album? Psh. That buildup wasn't hype, dude. It was a scientifically sound hypothesis. "Sixteen Saltines"? A guitar riff with teeth and a viral DNA. "Love Interruption"? Soulful harmony and those wonderful, emotionally inappropriate lyrics. "I'm Shakin'"? Old-school jukebox fun. Blunderbuss is a White Stripes album, a Raconteurs album and a Dead Weather album, but most importantly, it's a picture perfect Jack White album. I think "auteur" is the word you're looking for.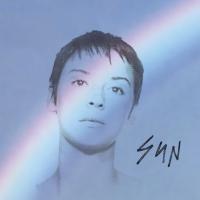 11. Cat Power — Sun
Sad girls gotta dance, too. Chan Marshall is no stranger to heartbreak and hardship, but she has been a stranger to sick beats — until now. With Sun, the sadsack songstress ventures into the exciting new world of tempo, burning up plenty of pent-up righteous indignation. This is Cat Power's "Dylan goes electric" moment, if we're allowed to exaggerate for a moment. Every song sounds vitally, frightfully alive and flavored with a tinge of world music, especially "Cherokee" and "Ruin." The dreamy, languid Marshall is still around, but she's got a passport and more drum kits this time.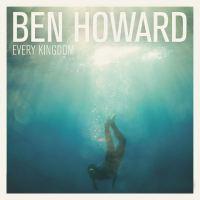 10. Ben Howard — Every Kingdom
Thought experiment: Think of Mat Kearney or Howie Day or James Blunt. You know, cool bros strummin' on those acoustic guitars. Now, imagine that they were good at making music. Show your work, turn in your tests, and hope you wrote "Ben Howard" as the answer. It's probably not fair to compare these artists, as Matt point out, but there's such undeniable marshmallow-roasting appeal in Every Kingdom that the association will occur. The man is a surfer, for Pete's sake. Howard's take on sensitive folk-rock singlehandedly rescues the genre from the trite hell of adult contemporary radio. "The Fear" is fraught with momentum, and "Old Pine's" warm melody and sensory lyrics are the stuff of kumbaya dreams. Like a golden retriever building you a campfire, Every Kingdom can't help but be lovable.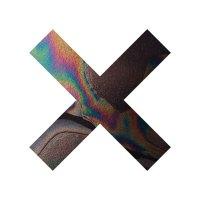 9. The xx — Coexist
I had no idea steel drums were the window to the soul. The xx's self-titled 2009 debut, with an auteur's attention to production and a nest of slinky beats, managed to corner the market on the word "atmospheric." Squarely at the cross-section of shoegaze indie-rock and modern R&B, the English band plied their signature sound this year on Coexist, creating an album that makes its predecessor somehow seem shallow. This is the pound cake of music — seemingly simple but ridiculously dense. Don't mistake Coexist for run-of-the-mill ambient slog jams. In truth, it's a soundtrack for pondering the mysteries and dangers of the heart. To put it another way, every song sounds like a midnight drug deal gone bad.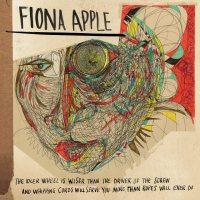 8. Fiona Apple — The Idler Wheel Is Wiser Than the Driver of the Screw and Whipping Cords Will Serve You More Than Ropes Will Ever Do

This one is hard to describe. So, a formula for musical badassery, A + B = C, where:

A. Intimacy. My interactions with drunk people are colored by two things. First, I work nights and usually join the party after everyone is already under the table. Second, I have the alcohol tolerance of a brontosaurus on an all-bread diet. Because of these two facts, I am almost never "on your level, bro." I give rides home. I listen to frantic friends undergoing fits of emotional nudity. Hearing words people normally keep to their diaries and their bedtime prayers is a thrill. You feel privy. You feel like an interloper. You feel awkward. You listen to each fragmented slur with rapt attention. When people are telling you secrets, you can't help but listen.
B. Quality. Poetry makes me feel clumsy. In eighth grade, Miss Wheatley introduced our English class to Pablo Neruda during our poetry unit. I remember realizing that my brain doesn't look at the world and see things like that. I can cobble some words together in a serviceable manner, but it's always amazed me how some writers, let's say Shakespeare, sit down and turn their mundane thoughts into Shakespeare.
C. Fiona Apple's The Idler Wheel Is Wiser Than the Driver of the Screw and Whipping Cords Will Serve You More Than Ropes Will Ever Do.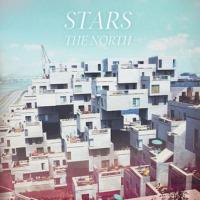 7. Stars — The North
… or, how I learned to stop worrying and love Torontonian indie pop. One of those bands you've heard and always meant to check out later, Stars draws a little bit from an assortment of sonic bags on The North, with smatterings of This Will Destroy You, Two Door Cinema Club, Electric Youth and The Smiths all poking through. Most importantly, this album's got youthful yearning in its bones. Much like a kid wearing a bath towel as a Superman cape, The North distills lyrical sincerity into charm: "Take the weakest thing in you/And then beat the bastards with it." Sounds like my next tattoo.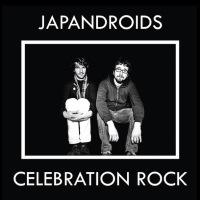 6. Japandroids — Celebration Rock
I believe you can tell a lot about an album by when you listen it. When I'm stressed out at my newspaper job and fighting deadline, I listen Celebration Rock. Every single time. This year, there was nothing finer in the way of rock. "The House That Heaven Built" could single-handedly win a war. Loudly. When you love it (and you will), all other rock albums will be in its shadow. And if they try to slow you down? Tell 'em all to go to hell.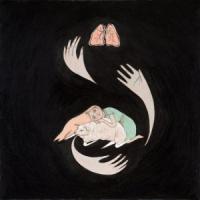 5. Purity Ring — Shrines
Bewitched, bothered, bewildered: Purity Ring's debut Shrines is a electronic fever dream. Megan James' pixie-sweet voice glides effortlessly through some of the most unsettling lyrics this side of the new Swans album, held aloft by sparse, funhouse-mirror beats. Imagine a Tamigotchi trapped in a John Carpenter movie. As James coos about various body parts and vermin, Corin Roddick takes all the hinges off the synthpop wagon — it's electronica's very own chopped and screwed. In 2012, Purity Ring married a horrorshow with unrelenting hooks. They don't call it "witch house" for nothing.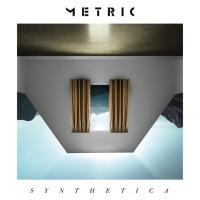 4. Metric — Synthetica
Somewhere right now, Emily Haines is sitting in CSIS* headquarters, and a top-level director is briefing her on her next covert spy mission. Try as you might, you'll never convince me that the lead singer of Metric is NOT a secret agent infiltrating our hearts through new wave revivalism. Dance-rock with a conscience, Synthetica is just what you want from a Metric album. With the title track's vibrant defense of self-worth, the strutting guitars and punk-on-barbiturates drums of "Youth Without Youth," and the adventurous spirit of "Breathing Underwater," Metric fans will get exactly what Emily Haines wants them to get. Fortunately, they're the same thing.
*Canadian Security Intelligence Service (the CIA of the Great White North).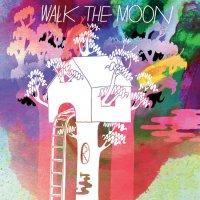 3. Walk the Moon — Walk the Moon
Do not spurn musical populism. Because if no one stands up for good pop, only the bad pop will survive. Walk the Moon's debut outing is about as crowd-pleasing as a catchy summer album can be. Much like Foster the People in 2011, Walk the Moon's managed the delicate alchemy of being radio-friendly, yet not pandering to the lowest common denominator. (Dispense of that "indie rock" chestnut — it's ever so tired.) "Anna Sun" is titanic, "Tightrope" is a one big ol' hook, and "Iscariot" is dance-rock Bon Iver. High art? No. But it tickles the basal ganglia like no other album from this year.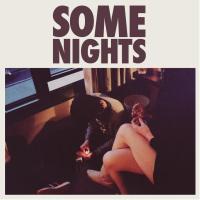 2. fun. — Some Nights
Shut up. If you had never heard "We Are Young" before, you would listen to Some Nights for the first time and go H.A.M. This is a great album. This is an album that will become shorthand for 2012 in about a decade or so. Here are the obligatory bullet points: Broadway-meets-70s-rock, Queen, Auto-Tune, Kanye, twentysomethings, bombast, relationships, self-identity, angst. It's miles away from fun.'s debut, Aim and Ignite, in the same way that you've changed from age 18 to age 22. Hearing the song "Some Nights" a thousand times doesn't make the heart beat any slower as those tribal drums bang on. Does success spoil Nate Ruess? Nope — still a joyride.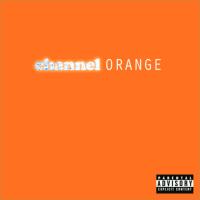 1. Frank Ocean — channel ORANGE
Ladies and gentlemen, the only album that I gave as a Christmas gift this year. Apart from seamless production value, penetrating lyrics, and total cultural synchronicity, channel ORANGE does for R&B what Casino Royale did for James Bond movies. Odd Future, Schmodd Schmuture. From emotional highs like the white-hot "Thinkin Bout You" to the depths of the gut-wrenching "Bad Religion," this album transcends any easy classification or cursory listens. Frank Ocean is his own phenomenon, and his first studio album is no less than a mission statement. Albums like these only come around once in a blue (or orange) moon.