Hello ladies today is my top 5 highlighters for Summer, to be fair I generally think highlighters go for all seasons but I love wearing them in the Summer because they really glow in the sunshine.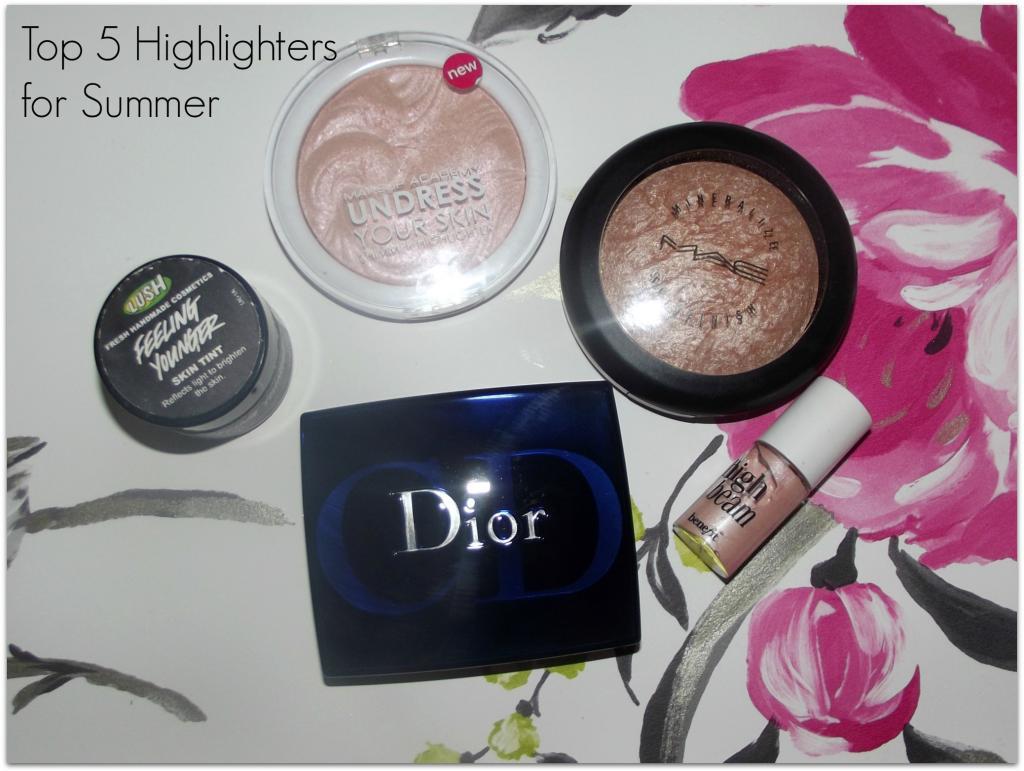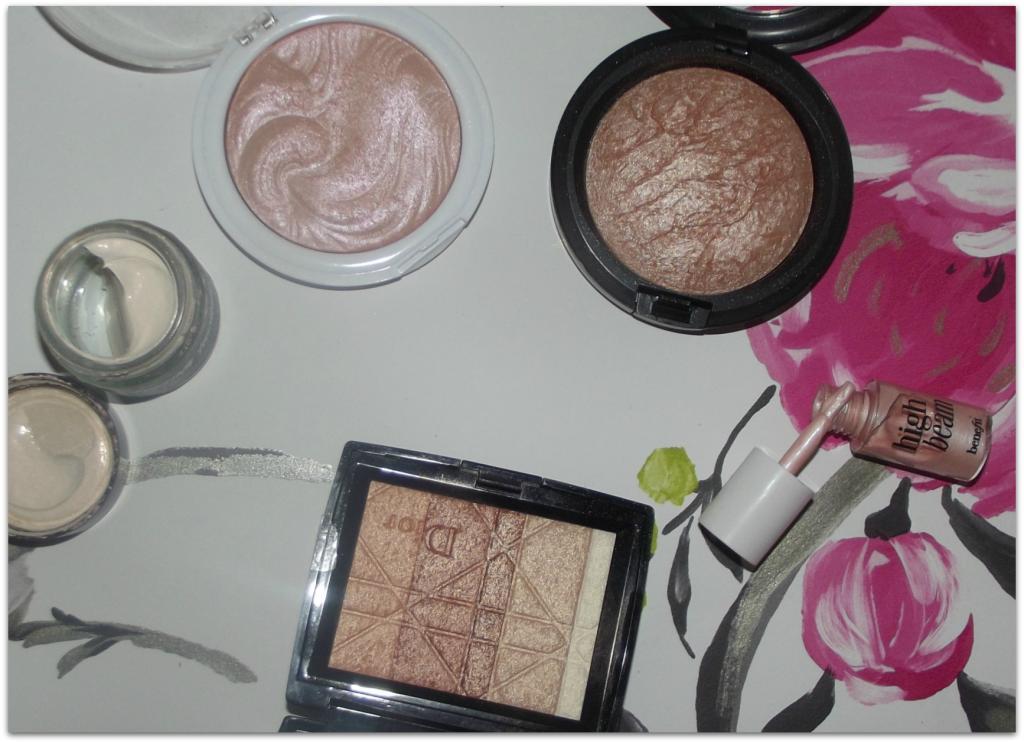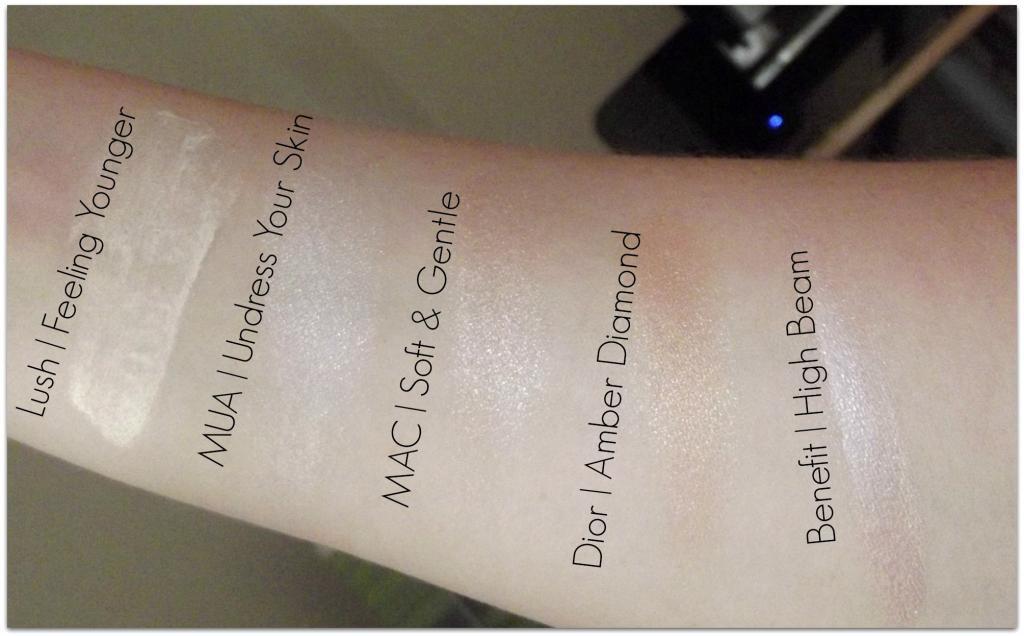 Lush Feeling Younger Skin Tint | This is actually my all time favorite highlighter. It is a gorgeous creamy highlighter, and you only need a little to really get the effect needed. It is a creamy pearlescent colour, and is actually a perfect highlighter.
MUA Underdress Your Skin Highlighter |  This is my favorite budget highlighter. It is a soft powder, and is so pigmented. It is a beautiful champagne color and is perfect for pale skin but also looks beautiful when applied to more tan.
MAC Soft & Gentle | This is definitely a warmer highlighter and really suits my light skin color but it looks amazing now I have more of a tan. I'm reaching for it so much at the minute to just enhance a golden look on my face.
DIOR Amber Diamond | I have both this and the Rose Diamond from DIOR and adore them both. I picked Amber Diamond for this Summer edition because it is beautifully golden and looks amazing against the sunshine.
Benefit High Beam | I love this one, it leans between a champagne and golden color. It is such a lovely formula and blend beautifully. It reminds me a lot of Lush Feeling Younger Skin Tint, but with a little more shimmer.
I really love highlighters I think they can really make a look so much better and leads to a really stunning look
What is your favorite highlighter for Summer? 
Natalie Roseanne <3