Hi Guys. Today I am going to reveal How I am Driving Targeted Traffic with the Top 3 Blogging Communities. Whenever you will search for Top active communities to drive traffic on Google we get some big list but here you will get to know about only those who are most active and even helpful to drive US quality traffic.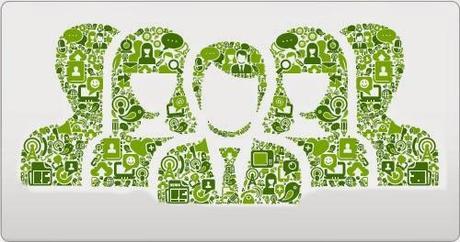 Now a days there are many Social Bookmarking sites, even you can also create your own by using Pligg and many more other services. But you will not get any profit out of it as you will not get any traffic out of small communities. Social Communities helps to drive referral traffic which often sometimes helps us to get Social likes and shares, which is one of the factor to rank high on search engines.
There are many ways you can use to drive referral quality traffic, from which some are :
Regular Commenting on CommentLuv enabled blog ( Most Favorite One ).

Guest Posting on Top active blog related to your one.

Sharing on Social medias like Google+, Facebook, Twitter etc

And Regular Sharing your blog post on active Blogging Communities.
What is Blogging Communities ?
Blogging Community is nothing but a place where you can read topic wise articles related to your queries. Even you can interact with other like minded people or should i say bloggers, which will not only help you to drive massive traffic as well as it will increase engagement on your blog through social shares and comments.
What are the Benefits of Joining Blogging Communities ?
Blogging Communities helps you get high search engine ranking for your blog posts.

When sharing your blog post in these high communities it will help you increase your blog Domain authority.

Help you met new other bloggers on same niche which helps you in sharing ideas
Top 3 Blogging Communities are :-
1. BlogEngage
BlogEngage is the most popular in blogging niche and will remain in future also as they have many quality bloggers who are always active. It was founded by Brian Belfitt. BlogEngage has more than 4000+ members till now from all across the world.
BlogEngage helps you drive targeted traffic, increase engagement on your blog, and even make more relationship with other fellow bloggers. It is one of the premium blogger community, so to become a member you need to pay £19.99 for standard account. But if you are investing surely you will get more out of it then you are expecting
Steps to follow to get BlogEngage Premium account for Free
2. DoSplash
It is one of the new blogging community founded by Jane Shebba from ProBloggingSuccess. You will find many pro bloggers as a member of it.  Getting your post featured on it is very easy but your content must be of High Quality. The best thing which i like the most in DoSplash is they provide opportunities to interact with others which helped me to increase my traffic rapidly. 
3. Kingged
Kingged is one of the best i like among all because it is free of cost to join Kinnged. I am very active in Kingged you will find me upvoting and commenting on it every where, this is because they offer blog commenting contest which help new bloggers to earn some cash which will surely help them to invest in buying Hosting, Domain as well some premium themes. 
Kingged is not only helping in earning money but also it helps to get some quality comments by good quality blogger. You can also interact with other fellow bloggers easily by personally dropping a message.
There are many blogging communities but this are some of the Top 3 Blogging Communities among all. Klinkk, ManageWp, The Writers Social, Blokube, BizSugar, Inbound and 

Indiblogger

 that will help you get some more targeted traffic. Join them all Today and enjoy constant flow of targeted traffic. Don't forget to tell us what your favorite blogging Communities.