Have you ever thought you can create Do Follow Quality backlinks with the help of Infographic which in turns give you targeted traffic. If don't then today i will give you some awesome ideas through which you can create you own Infographic within hours.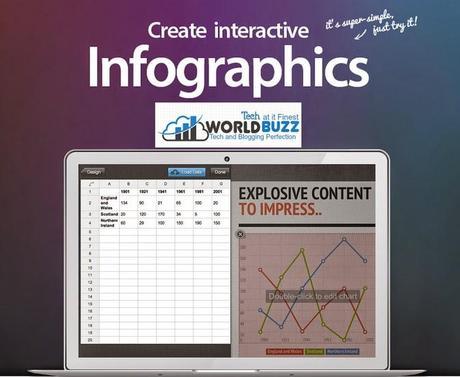 What you will learn in this article :-
How to create Attractive Infographics
Tools which are used to create Infographic Online
How Infographic helps you get do follow backlinks
How Infographic drive quality targeted traffic to your blog
But before that you will be thinking What is Infographic ?
Infographic is the visual representation of your content which looks  attractive and help your audience to understand your content without getting bored. It is like " Learn With Fun".
One research tells that Visual content are more shared as compared to text content. It's look quite easy to watch a visual content. Unfortunately attractive visual content usually take lot more effort, time and require a lot of skill. 
But if you consider effectiveness and popularity of visual content in today's modern world you will find Infographic are the best way to increase popularity of your blog. As a newbie  it is very difficult to create one so we decided to take all your pain and help you create attractive infographic. We have managed to get 5 Free Infographics Template which can be customize in Powerpoint. All you have to do is Download this template and insert your content.SEE Two more Infographic before procedding aheda
FIFA World Cup 2014 Marketing [ Infographic ]

How to Use Google Plus for Marketing [ Infographic ]
How to Create Attractive Infographic 
1. Gather Content
Before start creating your 1st step should be to gather content. To collect data you can either use content of any third party or you can even use your original content. But if you are using any third party party content then do provide source. 
As you have collected much content from different post, pages and to provide source for every content is very tough. So i will recommend you that place all your links at the bottom of the Infographic, which will keep your infographic uncluttered with tons of different source. And it will also help you to drive traffic back to your blog no matter where it is embedded. 
2. Choose Template
Choosing template is also an essential part as the whole design can make it attractive or it can turn your infographic even worst.  But we have provided Free 5 Infographic Template, So that it will be easy to choose. You can download more template using search engine.
But be aware that you should choose a template which gives maximum exposure to your content and help your audience to understand it more easily.
3. Customize your Template
Customizing the Infographic template is most time consuming part it even take hours or days.
To make your template more attractive choose Font size, type , color which should match your Infographic Template background. 
Even i had also placed links at of to my site and logo at the bottom so that it can be easy to understand to the audience who had created this doesn't matter who ever share.
4. Publish It
Now after customizing your template properly you need to publish it and share as much as you can do. And don't forget to provide embedded code at the bottom of your blog post so that it will be easy to share.
Tools Which are used to Create Infographic Online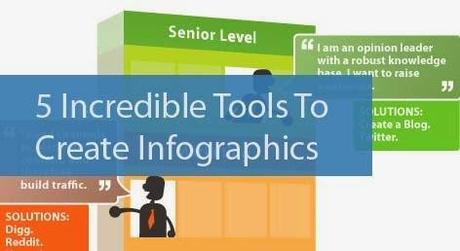 Credit Blogger Mint
There are many tools available which helps you to create infographic online but only some are user friendly and free. To make your Work more easy we have created a list of free tools which helps you create infographic online are :-
1. Vizualize.me :-
It is majorly used to create resumes that will be portrayed in future.
2.  Google Developers :-
It is used to display real live data using chart this tool is very easy to use and free.
3. Ease.ly :-
This is the 1st tool i used to create my 1st Infographic i.e 
Journey Till now in Blogging of Krishna Moorthy D #1 [ Infographics ]
. They offers many templates which are easy to customize.
4. Visual.ly :-
This is another tool which provide different template which are easy to edit basically it is a tool and community of Infographic creator.
5. Venngae :-
To create attractive and good looking template i will recommend to use this tool as it provide many templates, charts and icons. It also provide an option to animate them.
How Infographic helps to create Do follow backlinks
As i had mentioned above to provide embedded code below your infographic to make it more easy to share your infogrphic, whenever somebody puts that code in his/her blog post which brings you do follow backlinks. It looks like this as shown in picture below

How Infographic drives Quality traffic to your blog
Your Infographic will only be shared by those who are of the same niche of your blog, whenever they share it on their blog post or social site, as you had included you blog link, Title and logo which will help his/her audience to know who is the man behind this Infographic, which in turn give you quality targeted traffic Hence Increasing your Engagement.
Read Also How to Drive get more traffic to Blog
Now i guess you are all prepared for creating your own Infographic. You can Download our 5 Free Template for Infographic and can also share it with your friends.
Do comments below to let me know if i missed something in this post that should be included and Don't forget to share this article if it is helpful to you.