If youre anything like me, you have an affinity for cupcakes. Theyre so adorable and the perfect size. With all the cupcake recipes on the internet, cookbooks and tv its hard to decide which recipe to try! Iv compiled a list of my top 3 favorite cupcake recipes of all time that will leave your mouth wide open and wanting more.
3. Classic Chocolate Cupcake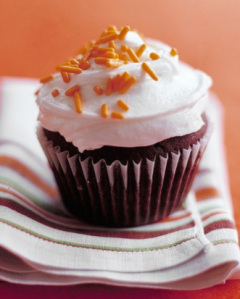 So…..chocolate + cupcakes = perfection. This chocolate cupcake is sure to brighten your taste buds. After trying hundreds and hundreds of chocolate cupcake recipes I decided this recipe by Martha Stewart was my favorite. Its very moist and a mouth full of chocolate flavor. Definitely a go to classic for me. You can find the recipe for this chocolate cupcake HERE.
photo credit and recipe credit to Martha Stewart. all rights reserved.
2. Very Vanilla Cupcakes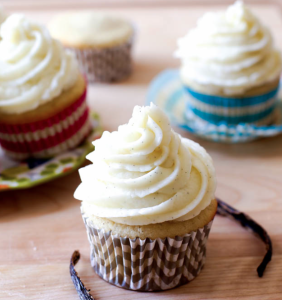 not only is this the best vanilla cupcake  i have ever tasted, it is made by my absolute favorite and blog role model Sallys Baking Addiction. By using real (yes real) vanilla bean in the frosting and yogurt in the batter its the perfect combination of flavor and texture. Honestly i could talk about this cupcake all day!  You can find the recipe HERE.
photo credit and recipe credit to Sallys Baking Addiction. All rights reserved
1. Caramel Apple Cupcakes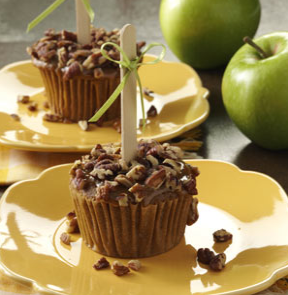 ding ding ding we have a winner! My #1 top cupcake recipe favorite of ALL TIME goes to taste of home with their caramel apple cupcakes. A unique cupcake with creative flavor i honestly cant get enough! Perfect addition for parties, gatherings or any event really! These cupcakes are sure to turn heads for the better. You can find the recipe HERE.
Photo and recipe credit to taste of home. all rights reserved 
There you have it! My 3 favorite cupcake recipes of all time. From the classics to something a little more edgy these cupcakes are to die for. If you dont believe me, try one yourself (;