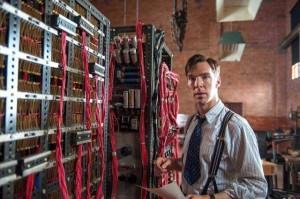 This September, I'll be heading out to the Toronto International Film Festival for the first time. A festival with over 250 films, there are certainly quite a few to choose from. Yesterday, TIFF announced their first wave of films from the festival and here are a few that I would love to see come September.
Honorable Mentions: A Good Lie, The Last Five Years, Top Five, This is Where I Leave You
10. Men, Women, and Children
A new film by Jason Reitman starring Adam Sandler, Jennifer Garner, Judy Greer and Emma Thompson. Although I wasn't too crazy about Young Adult and I haven't seen Labor Day yet (I've heard I'm not missing much), maybe this is Reitman getting back into the type of comedy I loved from his first two films (Thank You For Smoking and Juno).
9. Miss Julie
A forbidden romance between a high-class woman and her valet. Directed by Liv Ullman (frequent Ingmar Bergman collaborator) and starring Colin Ferrell and Jessica Chastain this one looks like a winner for sure.
8. The Drop
Bases on the short story by Dennis Lehane (Gone Baby Gone and Mystic River), The Drop stars Tom Hardy, Noomi Rapace, and James Gandolfini.Nothing about it really screams new and different, but it has an incredible pedigree and I'm certain it will be an exciting feature. 
7. The Judge
Robert Downey Jr. opposite Robert Duvall ?! I'm in just from that, but a movie featuring a lawyer who has to clear his father's name is always in my wheelhouse. His father just happened to be a judge for 40 odd some years. 
6. The Riot Club
While I've never seen her latest effort (One Day), Director Lone Scherfig really impressed me with An Education. Out of all the trailers for TIFF films I watched yesterday this seemed like one of the more unique pictures and really had superb style.
5. The Theory of Everything
James Marsh (Man on Wire, Project Nim) is directing his first theatrical film. Starring Eddie Redmayne and Felicity Jones, the film looks into the life of Stephen Hawkins and his wife. No trailers have been released for this yet, but I'm looking forward to seeing how this project comes together.
4. Whiplash
Sundance winner. A young drummer wants to be the very best and the only way he can achieve that is through the tutelage of Terence Fletcher, a intense individual that drives musicians to their limit. Starring Miles Teller and J.K. Simmons, this was one of my most anticipated titles of the fall.
3. While We're Young
Two words. Frances Ha. Noah Baumbach has won me over and we'll see if he can make a movie where I can actually tolerate Ben Stiller. That might be a miracle.
2. Wild
Reese Witherspoon looking like she's preparing for her Oscar. Based on a True Story, Cheryl Strayed took an 1,100 mile hike to recover from recent troubles in her life.
1. Foxcatcher
Hype has been building for this for awhile and that's maybe why it appears as number 1 on this list. Really hope it plays during the opening weekend since I'm really looking forward to this one.