Hello polished pretties!
As some of you might have already known, I've recently ordered the entire Tony Moly Galaxy Collection and was blown out of my mind by the glitters. Some of you might have already seen swatches of this collection in other blogs quite a while back but they definitely deserve yet another round under the spotlight. They are that awesome!
First up, we've Mercury!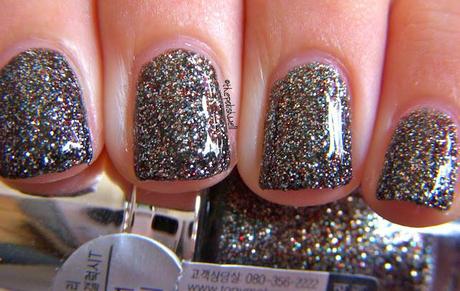 Mercury is packed with small square red, blue, gold and silver glitters suspended in a sheer black base. Because of the even mix of glitter, it still manages to look complex and interesting from afar. While the colors are not quite what I imagined the planet to look like, it's pretty nonetheless!
The formula is pretty good and smooth for a glitter polish - not clumpy or gloopy at all. Although the brush is a little short, it was easy to handle and fans out nicely to allow smooth application. The glitter is very dense and you can easily reach full opacity with one or two coats. I did two for the swatches just to be sure.
What really surprised me was the dry time! It dried in seconds! To be more accurate, the first finger was already dry by the time I finished painting the fourth finger. *_* Are they insta-dri too?
As with most glitters, it definitely needs top-coating to bring the glitters to life and to get that smooth and shiny look.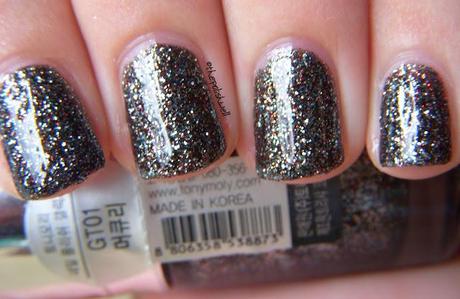 Look how sparkly it is under the sun!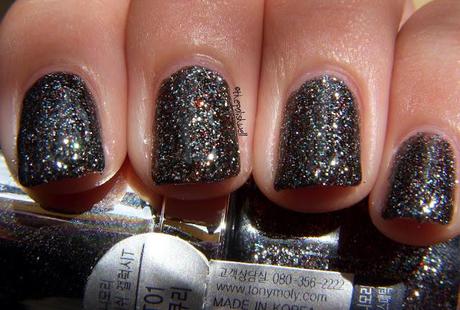 Here's the mandatory close up of the nail for your drooling viewing pleasure...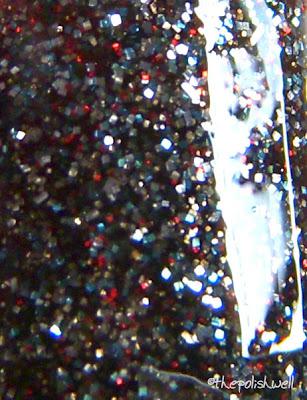 So what do you think of Mercury? Do you have this collection already?
Do look out for more Tony Moly coming your way! :D
xoxo,
mich