Purchased By Me
HELLO LOVELIES! It has been a realllllllyyyyyy long time since I updated this blog and I simply must apologize for going AWOL. I got caught up with a massive project at work and didn't have the time or energy to prepare posts. The project is still ongoing but has eased up somewhat recently and I was determined to reward myself by doing something I love so here I am!
If you have been following me on Instagram or Twitter, you might have caught a glimpse of my post-traumatic stress haul. I must admit I went a little overboard but I simply had to grab some of those bright happy summer colours to chase away my glooms. Mental note to self: do not shop when one is stressed.
I was most excited about the OPI Neon collection so they went right on my tips immediately after I unpacked the parcel. They are just sooo pretty: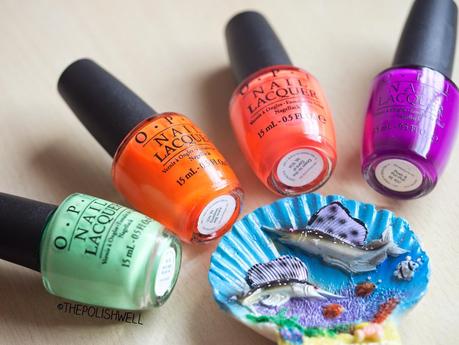 **all swatches on the ring finger has one coat of white as base**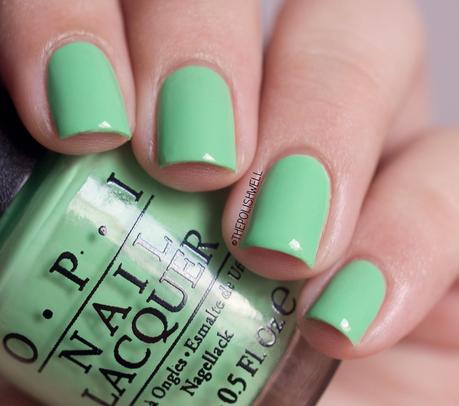 You're So Outta Lime! 3 thin coats.
A bright neon green. It is not as muted as it looks in this picture. Bright/neon greens are my kryptonite this summer. <3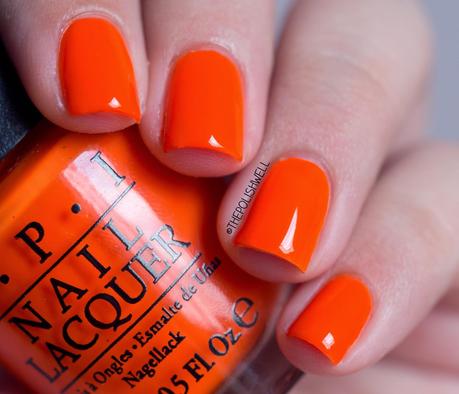 Juice Bar Hopping. 3 thin coats.
An eye-searing neon orange jelly. White base highly recommended to make the color pop. I am not usually a fan of orange but this is so wickedly neon that I am in love.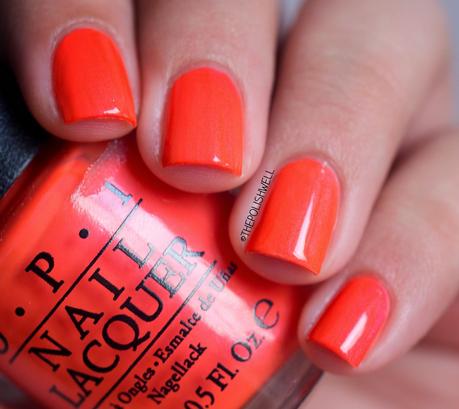 Down to the Core-al. 3 thin coats.
A neon coral with pink shimmer. I am torn about this one. I love the coral and I love the neon but I am not so sure whether I love the shimmer. =\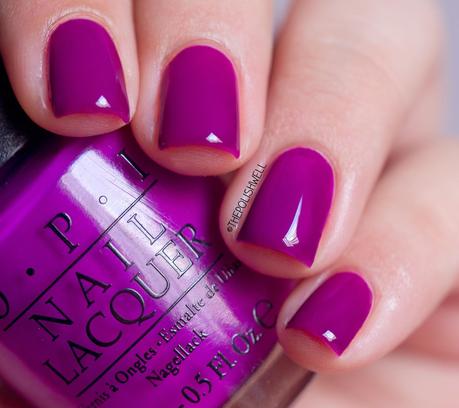 Push & Pur-Pull. 3 thin coats.
A neon purple jelly. It is not as bright as the other colours but it dries to a satin-matte finish too so I do believe there are neon pigments within. Regardless, it is a gorgeous shade of purple! It applies slightly streakily/patchily so care is required for an even finish.
The other two colours in the collection are Hotter Than You Pink (neon pink with blue shimmer) and Life Gave Me Lemons (neon yellow) but I did not purchase them as I wasn't sure if I'd like them.
The formula of these colours are generally ok. I did not have much trouble with application. They dry to a satin-matte finish (especially Down to the Core-al) so a top coat is definitely recommended.
So.. what do you think of this collection? Which is your favorite colour? :D
Stay tuned for more brights and neons coming your way!!
If you would like to see any comparison, please feel free to comment below! If I have the colours, I will do my best to do a comparison post :)