Purchased By Me
Happy Sunday loves! I heard that the FIFA World Cup has started not too long ago in Brazil so there are probably some sleepyheads out there in this part of the world who stayed up late to catch the matches. I am not a football fan so I didn't follow the matches. But I did stay up slightly late to read my manga though o"o
Anyway, I thought I might as well share my picks from the OPI Brazil collection for spring/summer 2014. This collection has been released earlier this year but better late than never right? :P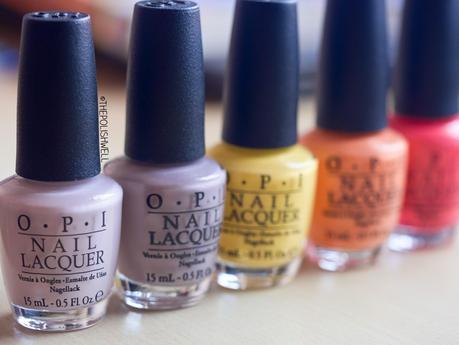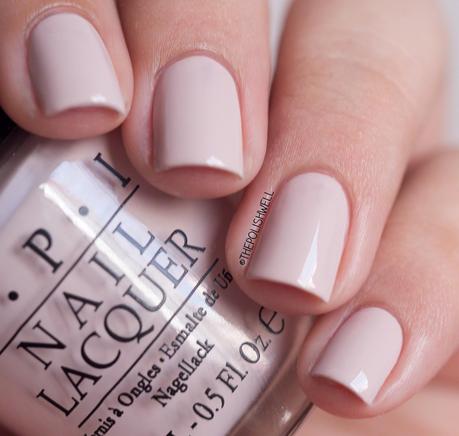 Don't Bossa Nova Me Around. 2 thin coats.
A beautiful pale pink nude with just a hint of lilac. Pure elegance and simple sophistication. Reminds me of OPI's My Very First Knockwurst.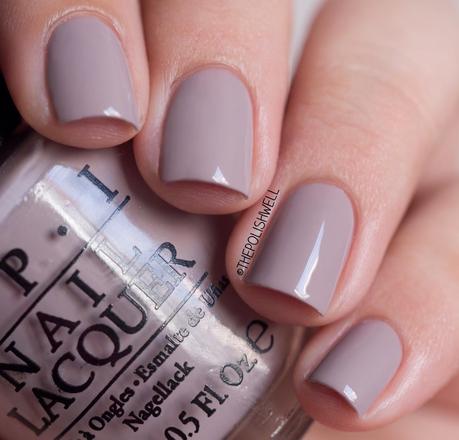 Taupeless Beach. 2 thin coats.
A light taupe creme. Clean and classic. I do so have a soft spot for such shades.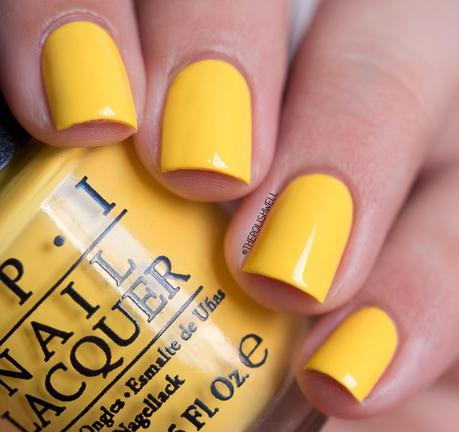 I Just Can't Cope-acabana. 2 thin coats.
A bright warm yellow creme. The yellow is slightly more saturated on the nails than in the bottle. This has the honor of being the only other yellow in my collection. I bought it because I heard that the formula is really wonderful for a yellow and I am certainly not disappointed. OPI nailed it with this one. I also like that the color is not too cool for my skin tone. More flattering than I had expected ♥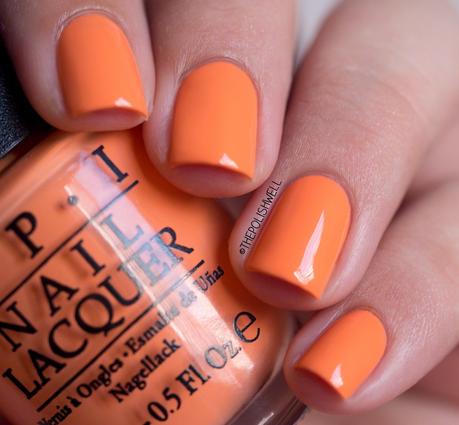 Where did Suzi's Man Go? 2 coats.
A yummy looking orange creme. Reminds of my China Glaze's If In Doubt, Surf It Out.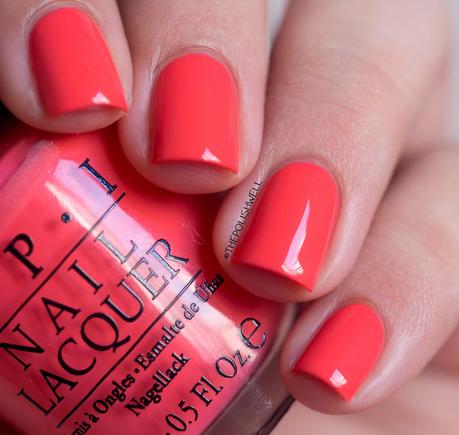 Live.Love.Carnaval. 2 thin coats.
A bright bold coral that is just ♥
The formula of these colours is flawless and application is wonderful - even for the yellow!
What do you think of these colours? Did you pick up any from this collection?