Today's Object of Desire: Jo Malone Sugar & Spice Collection
Being a certified foodie, it is not surprising that I am drawn to gourmand fragrances such as Jo Malone's Sugar & Spice Collection.
The gourmand fragrances are a relatively new category in scents/perfumes with the concept of basing fragrances on edible notes. A gourmand scent may contain notes such as spices, honey, vanilla, chocolate, herbs and cinnamon. Usually, gourmand fragrances are "comforting" and delicious.
Now you may be asking, do I want to smell like food?
Why not? Wag lang ulam! I don't think anyone would want to smell like Roasted Chicken or worse, Paksiw na Bangus.
But desserts, say apple pies or cupcakes? Surely! I want to smell yummy and irrisistible (to sweets lovers at least)!
Anyway, this Limited Edition collection is inspired by British cakes and desserts. And according to Basenotes, the Perfumer, Christine Nagel of Mane spent time with the Jo Malone Creative Studio eating cake in Fortnum and Masons, Claridges and various other fine cake establishments to familiarise herself with the local sweet treats.
The yummy collection includes the following: Lemon Tart, Bitter Orange & Chocolate, Redcurrant & Cream, Ginger Biscuit, and Elderflower & Gooseberry.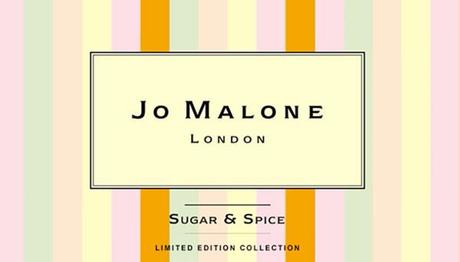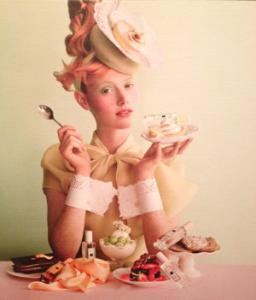 Redcurrant & Cream
"A summer pudding. Sharp-scarlet juices of redcurrants, lush strawberries and raspberries, rippling through creamy musk. Vivacious and enticing."
Elderflower & Gooseberry
"A voluptuous gooseberry fool. Crushed, summer-green gooseberries, juicy with lychee, enfolded into the soft delicacy of elderflower. Tender and feminine."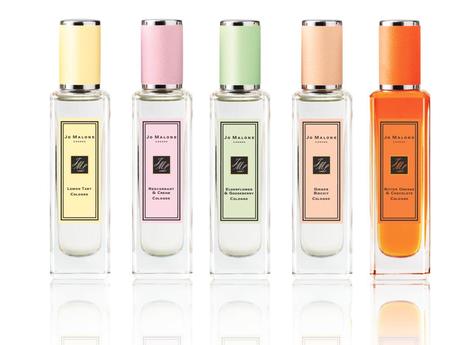 Ginger Biscuit
"Just-baked biscuit. Spiced with ginger, nutmeg and cinnamon, melting into caramel. Butter-crumbly with roasted hazelnuts. Warmed by tonka bean and vanilla. Irresistible."
Bitter Orange & Chocolate
"The bite of bitter orange, layered with dark chocolate. Orange peel counterpoised with warm, powdery cocoa, milky coconut and coumarin. Sumptuous and addictive."
Lemon Tart
"The mouth-watering tang of lemon tart. Sparkling with citrus fruits and verbena, contrasted with swirls of meringue and lemon thyme. Refreshing."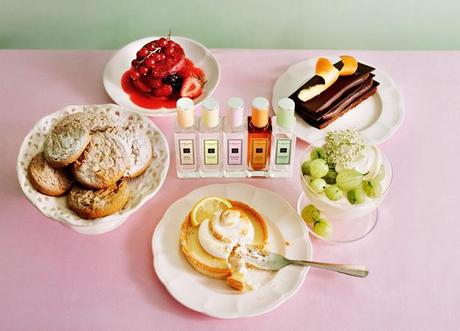 The collection is available in 30ml bottles only at $60 each.