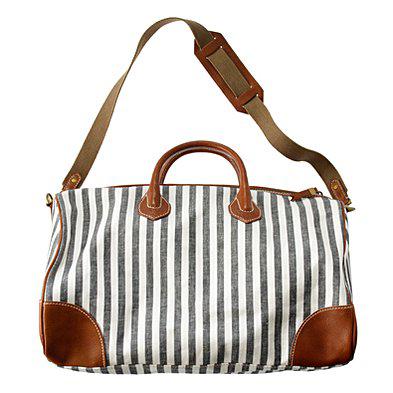 Madewell The Porchstripe Weekender, $148
Tomorrow, I am (hopefully) off to California.  As always when I travel, I am entirely dissatisfied with my packing sitch.  I'm only going for four days, so packing a suitcase seems a bit much.  However, I don't think all the necessities for the weekend will fit in my large Longchamp bag.  The only other thing I have is a really ugly duffel.  Which I guess I will use.  But this striped weekender from Madewell is much cuter.
I really need a weekender.