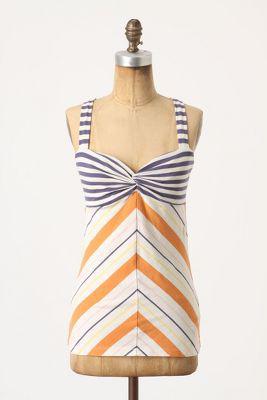 Anthropologie Winnowed Lines Tank, $58
I'm really loving this retro, pseudo-sweetheart neckline that's popping up places (it can also be seen in my bridesmaids dress for next fall).  And this shirt from Anthropologie is so perfect for summer!  It's nautical and colorful.
I may have to make K. bring me to the Anthropologie in San Francisco this weekend so I can find it!