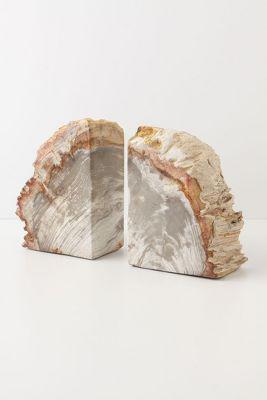 Anthropologie Petrified Wood Bookends, $148

Am I really weird for loving these awesome petrified wood bookends? I love decorative bookends (and I need them because the books at the ends always fall down).  And these speak to the archaeologist in me (love petrified things!).  
I wonder if they come in other colors.