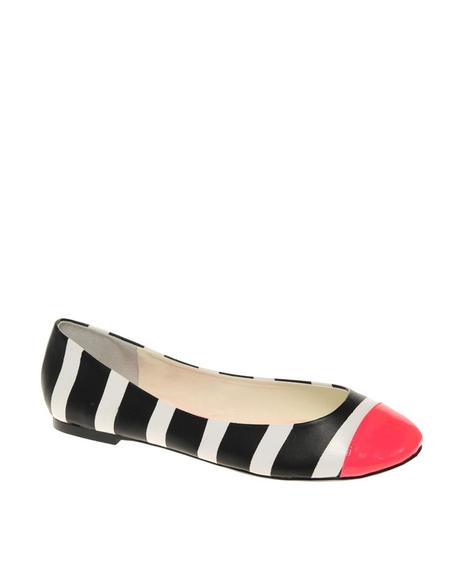 ASOS LADYBUG Toe Cap Neon Ballet Shoes, $44.76

I'm obsessed with cap-toe shoes. I want all of them.  These are so cute and so perfect for spring.  And they have a pink toe! ASOS, you're rocking it.
Has anyone ever bought shoes from there? Do they run true to size?