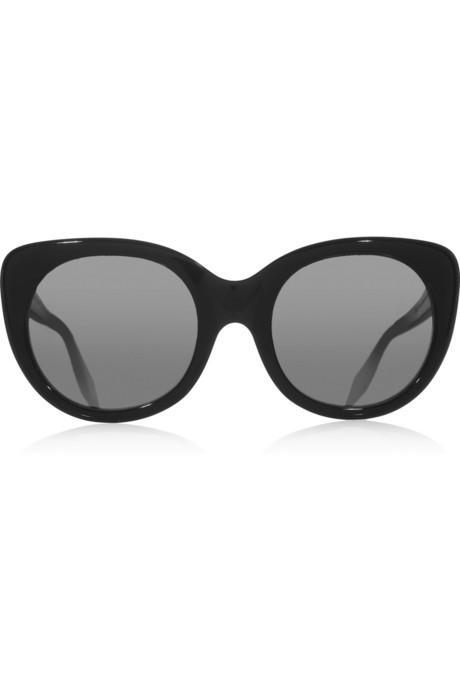 Victoria Beckham Modern cat eye-frame acetate sunglasses, $470
Now that spring is well upon us and the sun is no longer winter-bright (meaning nonexistent), I'm on the hunt for new sunglasses.  I already have my trusty green wayfarers, but I want some variety!  
I'm loving the new glasses themes that are popping up (see here for other pairs I like), particularly cat-eye frames.  I think they're chic and sophisticated and I think they'd look good on me (maybe I should go check...).
This pair by Victoria Beckham are so classic, while still being very mod.  Fun combo!  I want to see how they look!
How do you feel about cat-eye glasses? Love/hate?