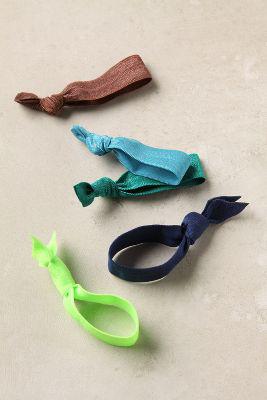 Anthropologie Knotted Hair Ties, $12
I've been seeing these all over my favorite blogs lately, and they're so cute! I love the fun colors and love that they don't look like plain old black elastics.  So when I wear 20 of them on my wrist, it will look cute instead of functional!  Granted,
these little babies
probably wouldn't make it around my hair more than once before they broke, but I like them anyway.