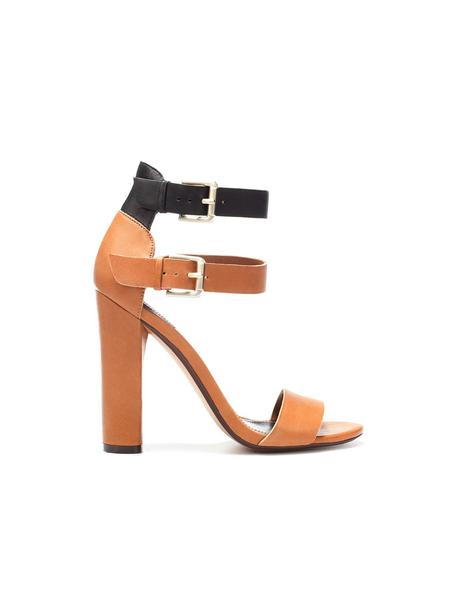 Zara High Heel Sandal with Buckles, $89.90
Every style blogger on earth seems to have these sandals.  
I want them too!
  Unfortunately, I have really bad ankles
and
am a total goon in heels, so I doubt I could even walk in these - they clock in at just over 4 inches.  They're also expensive! (really, Zara? $90 for a few straps of leather and a heel?).  But I might go try them on this afternoon after work, anyway.
They're so pretty.