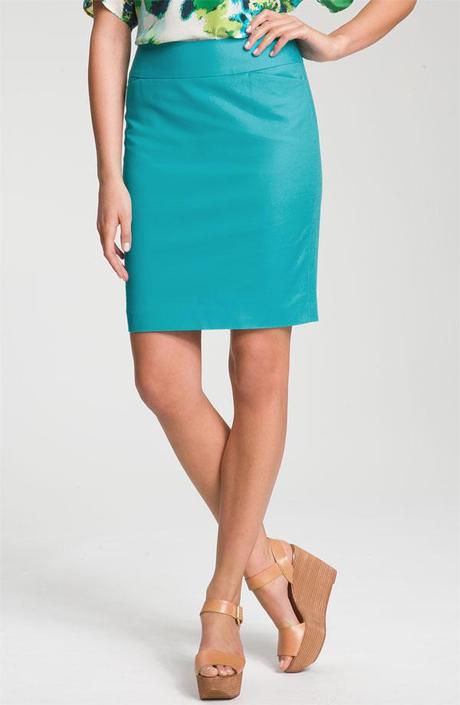 Halogen Stretch Cotton Pencil Skirt, $59
Does anyone remember the band Aqua,
who sang the most awesomely awful song Barbie Girl
?  I'm sort of ashamed to say that's the first thing that popped into my head when I saw this skirt. What were we thinking in the 90s?
Regardless, I'm in love with this skirt.  I need some fun colored skirts in my arsenal for summer.  And this one comes in a variety of others!