I was really spoiled for literary references to start this blog with. I could have opted for Far From the Maddening Crowd as it was St Patrick's Day. Anyone who's been in Dublin on our national saint's day knows things can get crazy in the city, so we turned our backs on the festivities, and kept walking until we could walk no more... that's how we ended up at Poolbeg Lighthouse!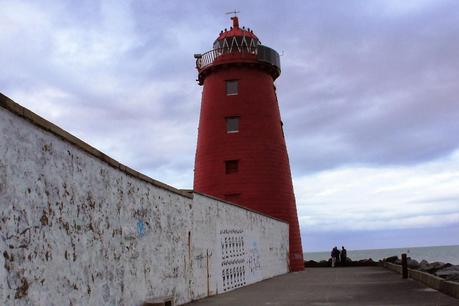 We walked all the way there and back from the city center in a trip covering 15 kilometres but if you're not feeling up for the hike then Dublin Bus will leave you near Sean Moore Park in Ringsend where you can join the coastal path to the lighthouse. Walking along the path we were treated to spectacular views across Dublin Bay. The tide was so far out you'd have needed a bicycle to reach it. It looked like you could walk across the mudflats all the way to Dun Laoghaire!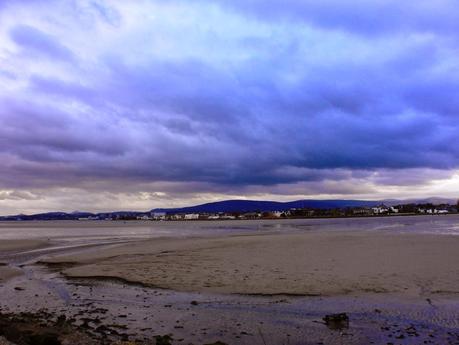 We passed through Irishtown Nature Reserve and on to Shelly Banks. I love rounding the corner here and coming face to face with the two Poolbeg Chimneys. At over 200 meters they are a sight to behold. So iconic and as much a part of Dublin as the Ha'penny Bridge and The Spire in my opnion. Unfortunately attempts to list the chimneys for preservation have failed and every so often plans for their demolition are floated. I can't imagine the Dublin skyline without them.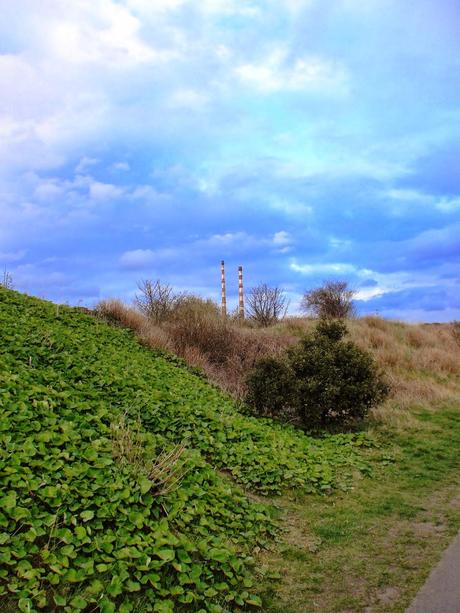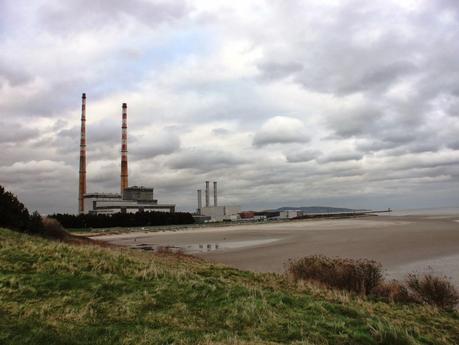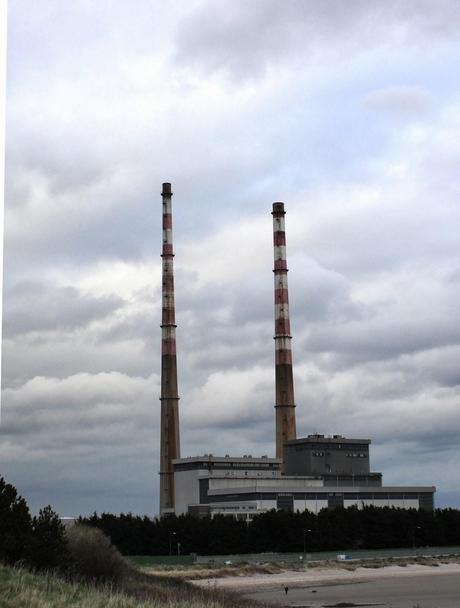 Passing Shelly banks Beach we finally came to the start of the Great South Wall. Begun in 1717 and completed in 1795 the wall is made from Dalkey granite. It's a massive structure measuring nearly two kilometres and was once the longest sea wall in the world.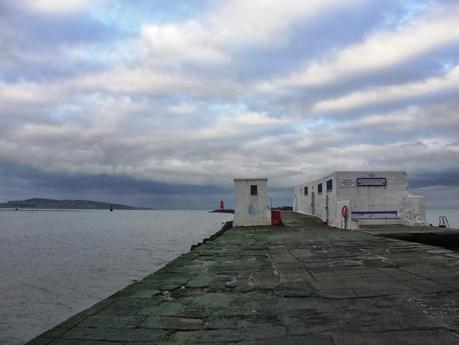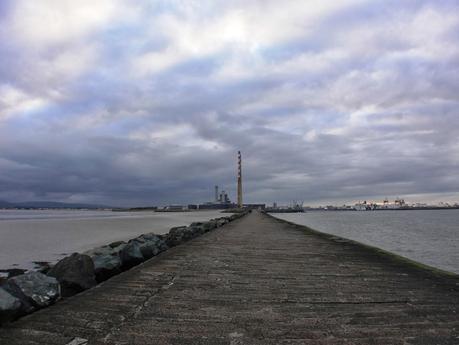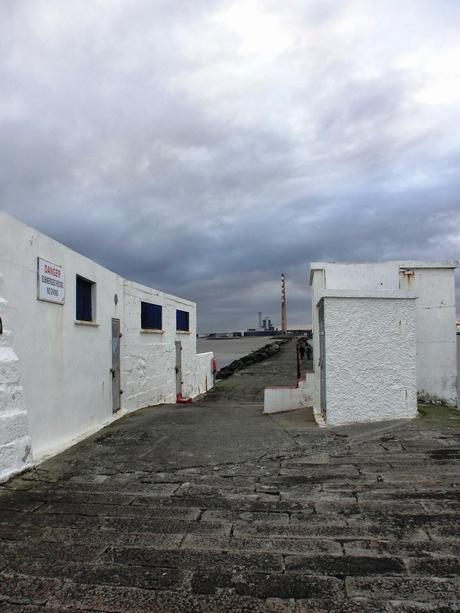 Half way along the pier is the Half Moon Swimming and Water Polo Club. Deciding against taking a dip we sat for a while taking in the views.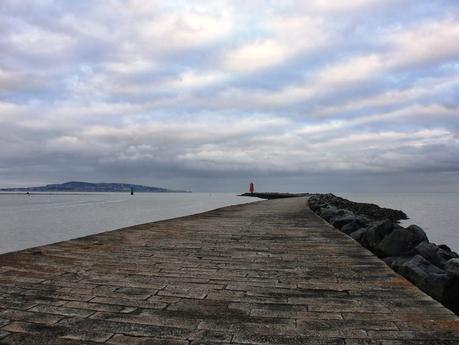 Finally we reached the red lighthouse. I really wish I was a more talented photographer so I could have better captured the way light reflects off the structure and the views from the end of the wall. If I was a faster photographer I might also have been able to snap some pictures of the Canadian geese who flew over head in a very cool V formation.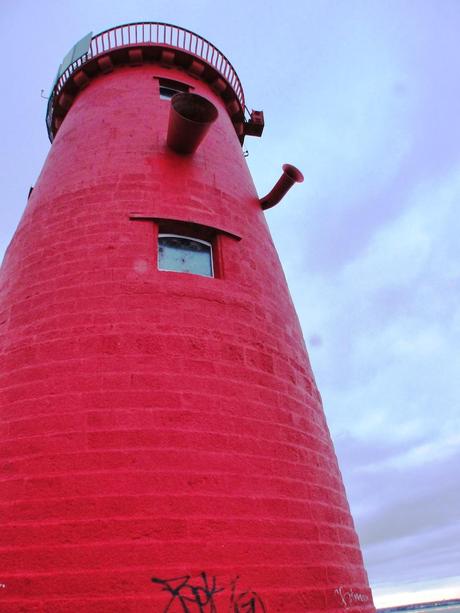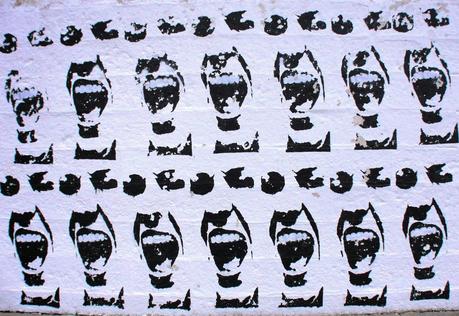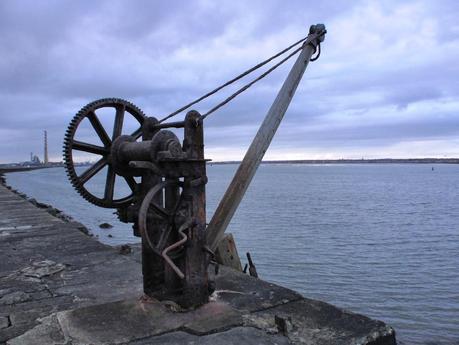 The sun was setting as we headed back to the mainland and we were treated to an amazing light show as Dublin became illuminated against the night sky. We could see as far as the wooden bridge at Dollymount on one side and the harbor at Dun Laoghaire on the other. It really is a spectacular sight to behold.