I'm a bit late with this blog post as I'm suffering from withdrawal! I can't believe it's all over.
Taste of Dublin
is my favorite of all the summer festivals in the city. I just wanted to share some of my highlights from this year.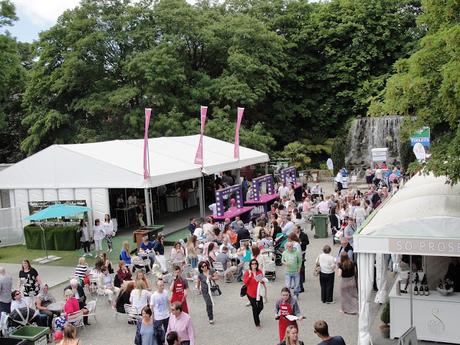 Dubliners enjoying a great day for Taste of Dublin
My number one highlight was meeting Caitríona from
Wholesome Ireland
. I've been following her fantastic blog for three years now so when I saw her I greeted her with an enthusiastic hello. Of course she had no idea who I was but we eventually sorted that out and had a great chat!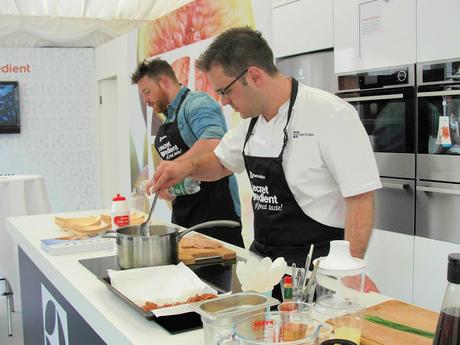 Marcus O'Laoire and Tim Anderson in the Electrolux #SecretIngredient kitchen.
Myself and Caitríona were both guests of Electolux Ireland and got the opportunity to attend a cookery demonstrations in their fantastic kitchen. Highlight number two! When I say fantastic I mean bloody awesome!
Chef Tim Anderson
played
worked with all the wonderful gadgets including an amazing sous vide steam oven that I'd give my right arm for!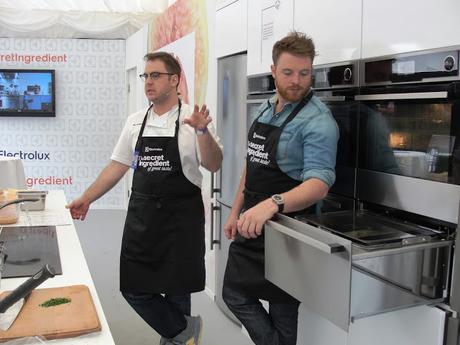 Tim explains how the shrink wrap system works.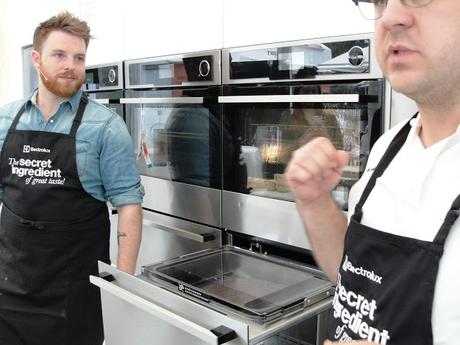 Steam oven cooking at a perfect 55C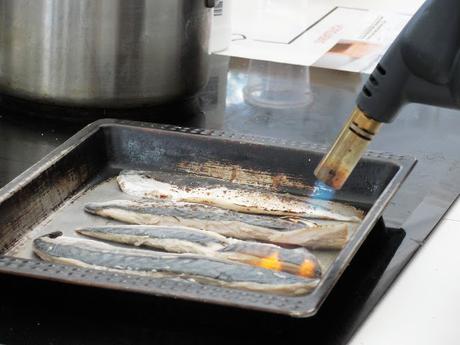 Char those babies!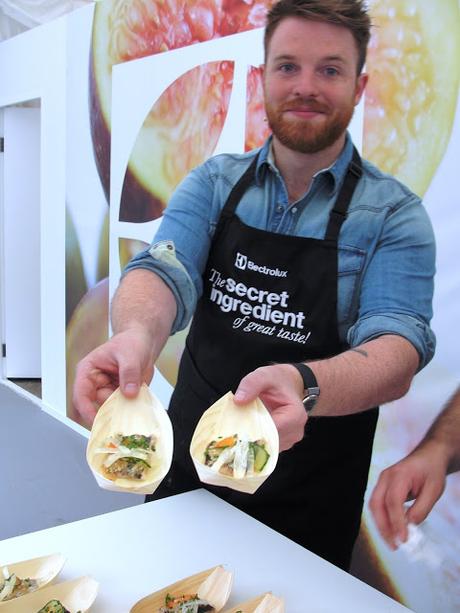 Marcus modeling the final product!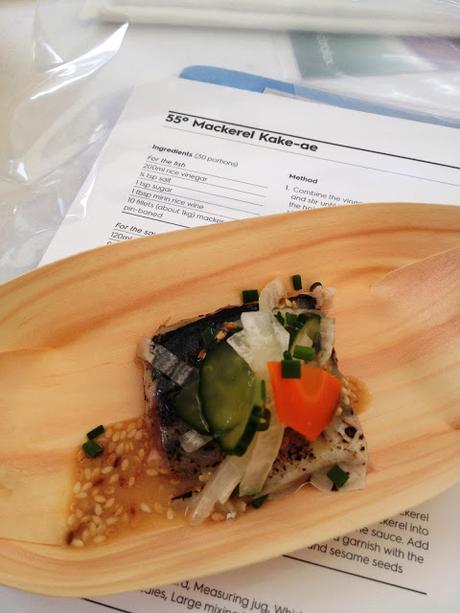 Lovely light and delicious dish packed with flavours.
Highlight number three was, of course, the food. While it should be difficult to pick a favorite the lobster roll from
Rock Lobster
just blew me away. It was delicate yet rambunctious a, sort of, refined comfort food. I was delighted to learn that they'll soon be available in the city center. Watch
this
space!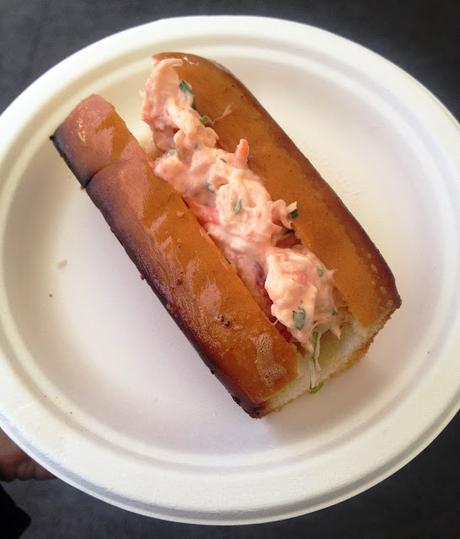 Super lobster roll from Rock Lobster.
Of course there were many other wonderful dishes too. Here are some of my other favourites. Roll on 2016!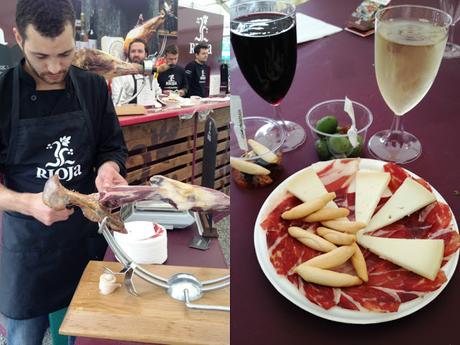 Rioja goodies.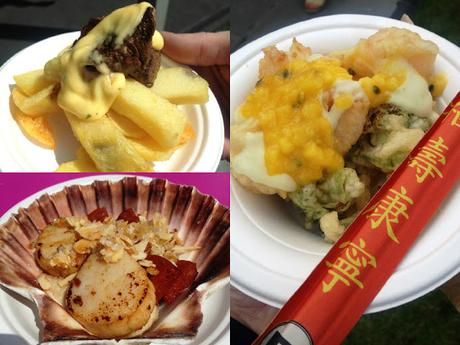 L-R: Steak and chips with Bearnaise sauce from Chophouse, wasabi prawns from China Sichuan and king scallop with chorizo and cauliflower puree from Matt the Thresher.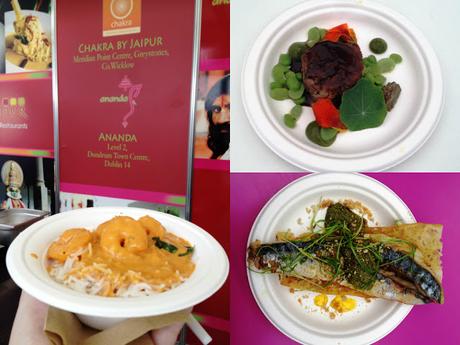 L-R: Kerala prawn curry from Jaipur, neck of lamb from Brioche (dish of the festival) and grilled mackeral on toast from Marcel's. 
... and it wasn't just food, there was the odd beverage or two!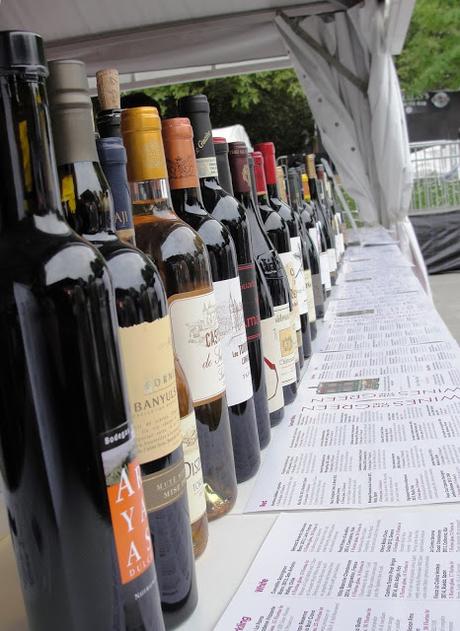 Disclaimer: I attended Taste of Dublin on two separate days. Once as a guest of Electolux and the second time I paid for myself! My opinions are, as always, my own!