I had a most uncomfortable dining experience recently. It had nothing to do with the food, the wine, the company, the staff or the location, as the title of this blog suggests though, I was blindfolded for the experience. I hated it. I have never been more frustrated in all my life. People say that if you're deprived of one of your senses then your others become heightened, well, I can't attest to that. I became so agitated from the experience that I found it really difficult to focus at all on textures or smells or even the conversation going on around me.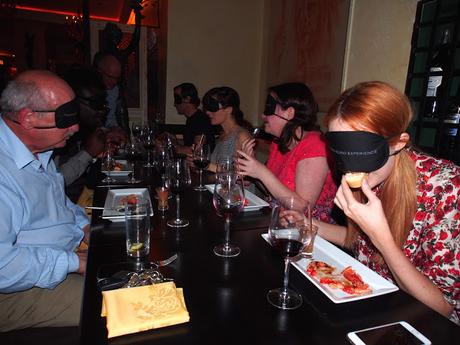 The Torres Blindfold Experience. 
Perhaps this was the experience the organisers were going for though! Both Darwins and Torres Wine had teamed up with Sightsavers Ireland to run this event in order to highlight the work that is being done to help those who are visually impaired. I for one have a totally new appreciation for how hard life must be for those with visual impairment and I only lasted just over an hour with my blindfold in place.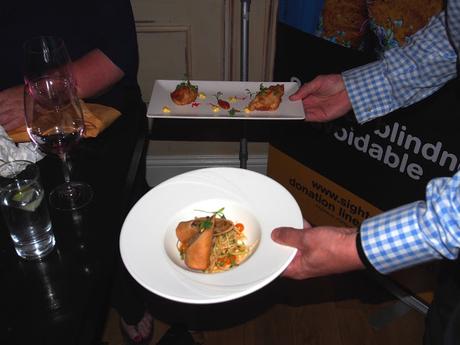 Some of the delicious food we tried. Top : Monkfish. Bottom : Spring rolls. 
Darwins treated us to four courses which included spring rolls, monkfish, lamb and an assiette of dessert consisting of chocolate mousse, lemon tart and strawberries as well as some surprises thrown in for good measure! As would be expected with Darwins the food was absolutely fantastic, totally up to its usual standards. Have a read here of a recent, more visual, experience!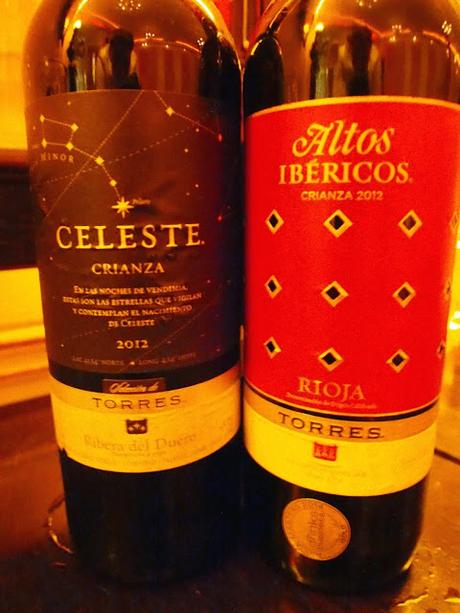 The two beautiful crianzas we tried.
These are available across Dublin City from off licences such as Martin's of Fairview, Redmond's of Ranelagh, The Corkscrew on Chatham Street, 64 Wines in Glasthule and Deveney's of Rathmines and Dundrum. 
Torres paired the dishes with some fantastic wines. The most surprising of all was a de-alcoholised moscatel called Torres Natureo, I'll definitely be introducing this one to my pregnant friend! We also had two lovely crianzas and a moscatel/gewurztraminer blend. The star of the show for me had to be the Jean Leon Chardonnay. I told Ivan from Findlater Wines that I love to hear the story behind wines and he duly obliged, have a read here, it's a good one.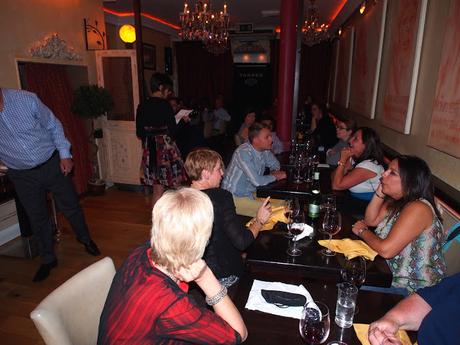 Listening to what we had just been eating and drinking. Very grateful to have the blindfolds off! 
Overall I enjoyed a really wonderful evening with superb company from
Niamh of Grazing Gourmet
 and
Timi and JR from Picture This Dublin
 but the memory of being agitated and frustrated is still with me as I write this. On that note I think all that remains to be said is well done Sightsavers, Darwins and Torres on a very memorable and moving experience.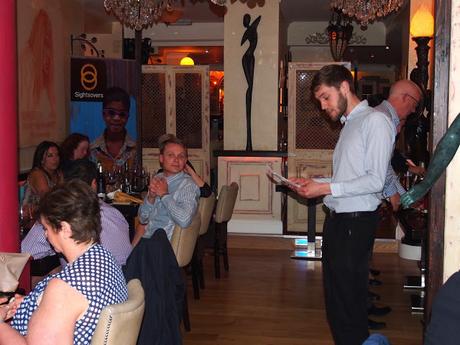 And a little message from Sightsavers. 
To find out more about the wonderful work that Sightsavers to log onto to their website 
http://www.sightsavers.ie/