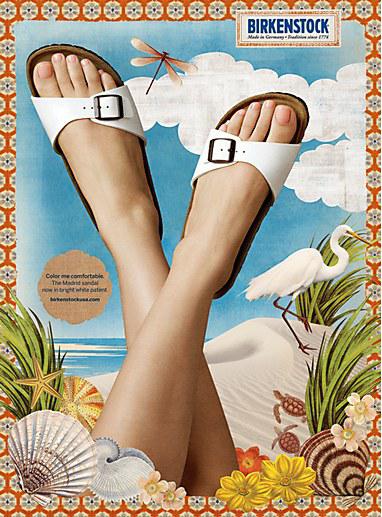 Photo Credit
There was a time when the only people who went near the
BIRKENSTOCK
were tree hugging-granola-eating-green-living-tree-planting hippie types. We saw men and women commit the ultimate fashion crime and adorn their 'stock's with white socks (or in the case below - multi-colours).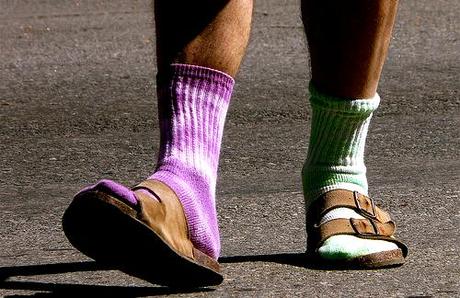 We watched the Birkenstock travel from the camp ground to the main street. Oh how the times have changed! I remember (back in the day) when my uber glam girlfriend P.S. pick up a shiny silver pair and upon revelation, me falling off the chair (not literally). Of course, that was a long time ago. Today, we see celebrities of all stripes waltzing around New York City or L.A. in their stylish 'stocks. All the A-Lister's are doing it... Drew to Naomi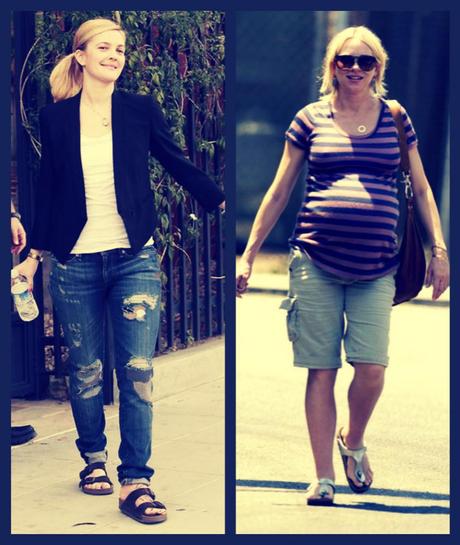 Olsen A & Olsen B...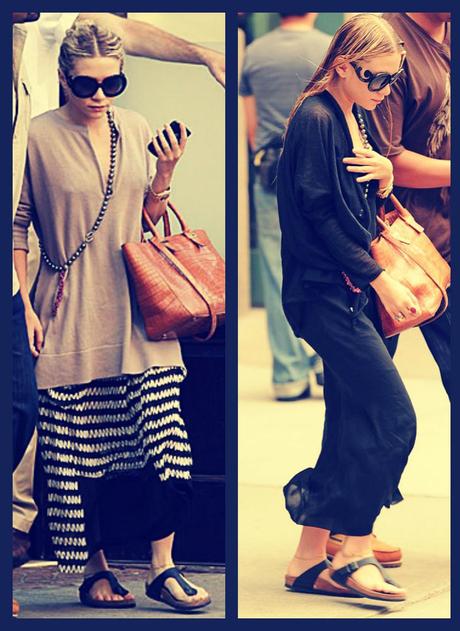 Heidi & Julianne...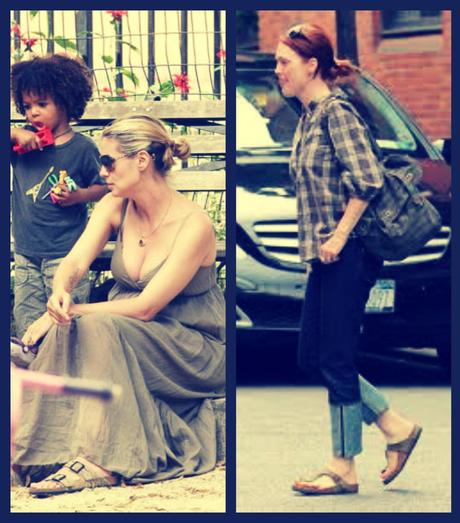 I picked up a pair when I was in the
south of France
for our honeymoon because everyone was wearing the mules. They are super comfy and with the right outfit quite stylish. I love them! Let's imagine for a second, we're in our 'stocks and we're chilling by the bright blue sea... Oh how I wish I could be there right now. Until then, I'll just wear my turquoise Birkenstock and drift off to the amazing time we had in beautiful
Cassis
...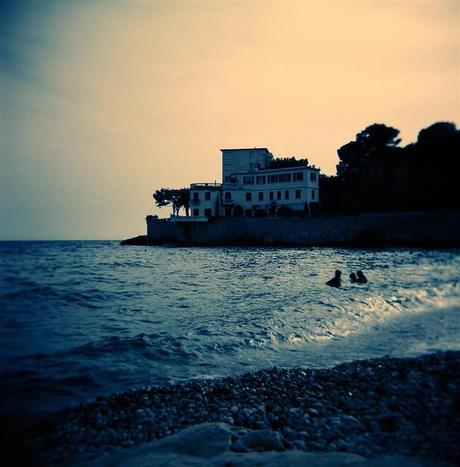 Photo Credit
Enjoy!