Sadly, virtually everything has a shelf life, with some items expiring much sooner than expected. From that new fifty-two inch HDTV, to your once-dependable little car sitting in the driveway. Sometimes, items (especially electronics) are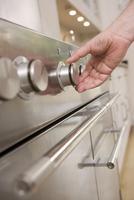 beyond repair; in this case, they should be properly disposed of or preferably, recycled. However, in some situations, an item may just need a replacement part costing a couple bucks. One class of items that poses the question of whether to repair or replace is that of appliances.
Every appliance, from that sleek new GE refrigerator with an LCD screen and smart controls, to the simple that simple KitchenAid stand mixer that has been around long enough to provide mashed potatoes at seven Thanksgiving suppers, will eventually endure "wear and tear." If for some reason, an older appliance (such as the stand mixer mentioned previously) suddenly gives out, then it may simply be time for a new one. Eight to ten years is a decent run for older appliances and sometimes repairing them will require more time and effort then you can give. However, some people grow quite partial to an appliance, especially if it is high end. If this is the case then, by all means, repair it as it may be worth it to you in the long run.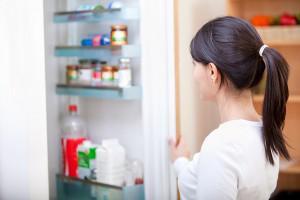 When repairing any appliance, you have three options. The first is the most convenient way—check the status of your warranty. In a lot of cases, typically when an appliance is new, it will still be under warranty. In this situation, all you would need to do is simply call the manufacturer and discuss with the, what is going on. Usually, depending on what exactly went wrong and how, you can get your appliance repaired completely free or for little cost. Furthermore, if your appliance has exceeded the warranty, the second option is to hire a repairman or other independent contractor, although you should expect to pay a lot more in this case. Finally, depending on how handy you are with certain tools, you could always simply make the repairs yourself. Refrigerator, freezer, small appliance, and
dishwasher parts
are easy to come by online or at a local hardware or plumbing supply store. As long as you are confident, and are aided by a repair manual, then you should be able to fix any appliance with no trouble.
Now a general rule of thumb is to replace any appliance in which repairing would cost more than half of the original cost. For example, if you paid $300.00 for a new dishwasher and it suddenly broke down, the repairs should cost less than $150.00. However, this "rule" is not set and stone and if you are fond of, say, that dishwasher mentioned previously, then it is entirely up to you how much you are willing to pay to make repairs on it. Obviously, just like with cars, you should never go after repairs that cost more than the object is worth as it is not economically feasible.
A broken appliance is never a good thing, especially if it is used daily in an area that receives some of the heaviest traffic in the household—the kitchen. Nonetheless, it does happen, and whether you want replace or repair said appliance is entirely up to you. You may simply need a replacement gasket to get an appliance back in good working order, or sometimes, you may simply just need to replace it. Bear in mind, a broken appliance be used as an excuse for a little kitchen renovation, meaning newer appliances.
© 2011 Andrew Brusnahan