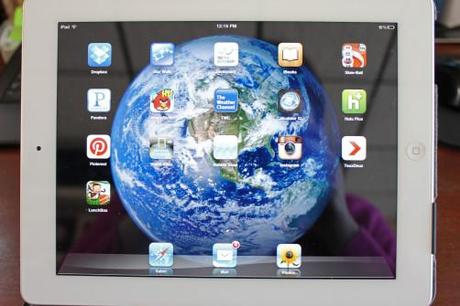 I have been a proud owner of an IPad for 5 months now.
Let me just get this out there now….
I love my Ipad!
Now I am not going to go into vast details as to why I love it but I do want to share a great app I found that I use everyday.
Before I tell you the name of this magnificent app I want to give you a little information about me.
1. I am a very organized person.
2. I have a scatter brain and a bad memory.
3. To help both of these traits work together…..I make lists.
I make lists for everything.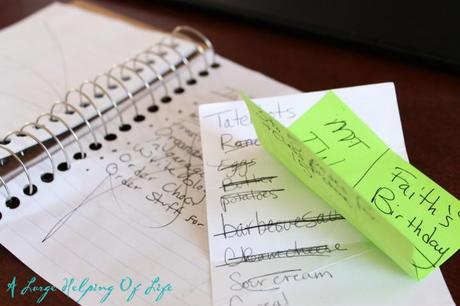 Grocery lists, menu lists, bills lists, baking lists, order lists, school lists, picture lists, activities lists, vacation packing lists, cleaning lists and the list goes on.
Now the most important list I make everyday is my
TO DO LIST.
I make one every morning.
Without fail.
If I don't my day goes all haywire.
Lists help me get everything out of my head and in order on paper.
I must have order.
It's my thing.
So back to this amazing app I found.
Can you guess what this app might do?
Yep, it makes TO DO lists!!
How cool is that!
The app is cleverly named Teux Deux.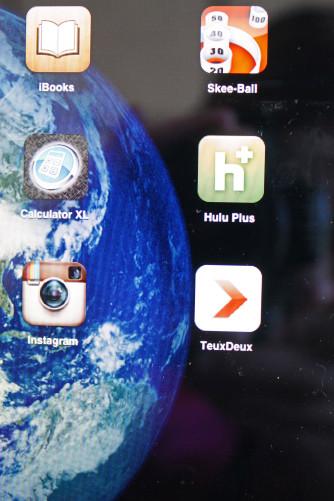 I adore this app because it is so easy to use.
I know there are other apps that help make lists but a lot of them have too many bells and whistles.
I like to keep it simple.
Almost as simple as paper and pencil.
When you open up the app it looks like this.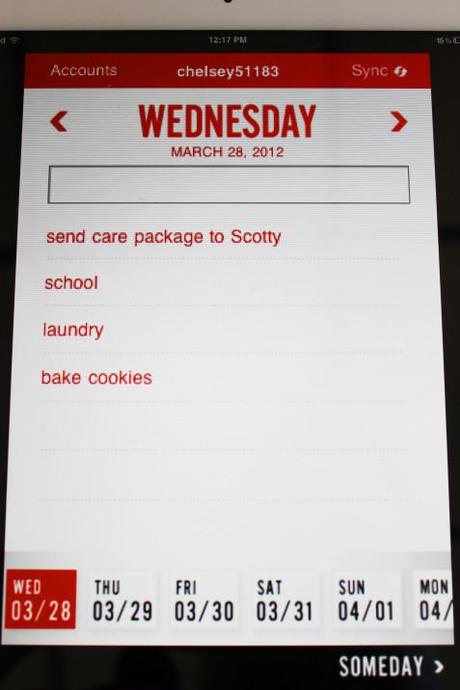 It opens on the days date and shows you your list.
Now if you are a list maker like myself your favorite thing to do is to cross off something when it is done.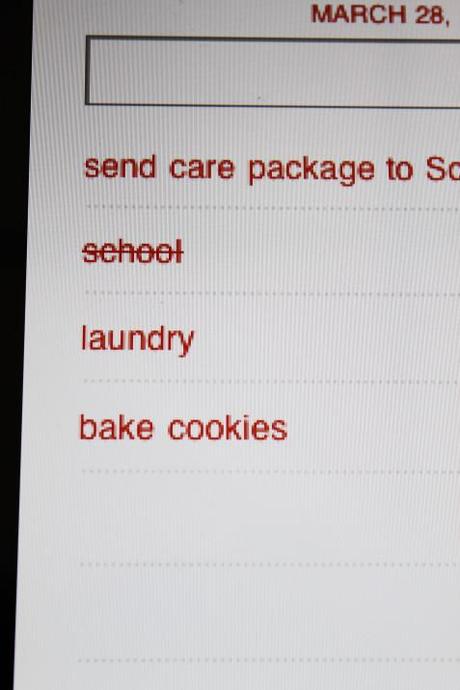 For this app you just touch the task you have completed and it crosses it off.
Love that!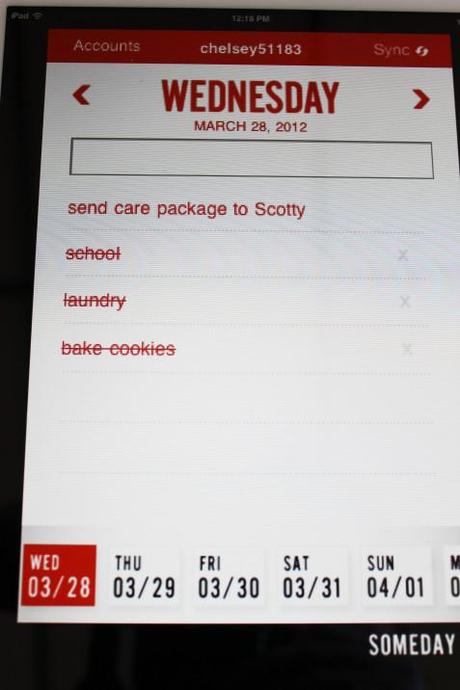 Say you did not get everything done that day.
(Sorry Scotty! I have to make the cookies before I can send them.)
Shout out to Scotty my brother-in-law who is serving overseas in the Navy! Thank you for your service brother!
Well the cool thing is that the task you did not cross off or delete just automatically moves to the next day!
That is just one less thing I have to remember to add-on the next day.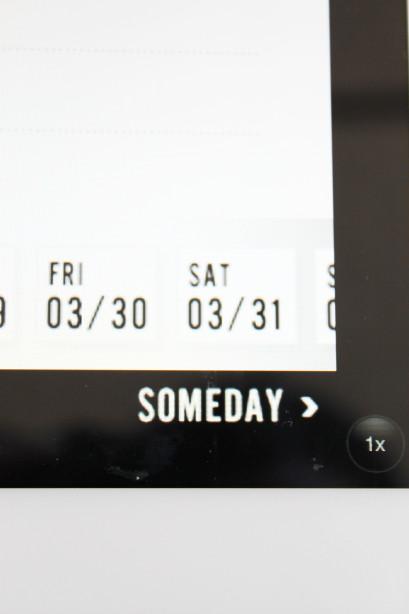 This app also has the someday list.
I love the someday list.
It doesn't have to happen today or this year but just someday.
I put "shampoo couch before children move out" on my someday list.
A simple but very wonderful app to keep all the little things straight.
So that is my awesome app find.
More to come?
Maybe….
 I'll put it on my list.