By

Adeyemi Adisa

- February, 16th 2014
Buying a holiday home in Dubai is particularly common amongst well-to-do people from Europe and America.
Why? Probably because Dubai is the new "world" where affluent Americans and Europeans show their wealth.
Dubai is one of the seven emirates that make up the United Arab Emirates, it's known for its superb infrastructure and excellent tourist amenities.
Tips For Buying A Holiday Home In Dubai
Dubai makes a great short break for shopping, partying, sunbathing, fine dining, sporting events etc.
So if you have the resources and the desire to travel on your holidays perhaps you would be looking for a holiday house in Dubai.
If you are thinking of a home in Dubai then here are some tips to help you out in your home seeking.
#1).
Avoid buying off-plan
Buying off-plan sounds like a sweet deal. Buy it now, make modifications to the plans before the building is built, and live in it when it is done Right? Maybe not.
You need to know the developer is reputable and reliable before you think about this route. In all honesty this idea is best served waiting for something closer to home and after tons of research.
---
#2).
See for yourself
Never take the word of someone on the internet or even over the phone at face value when dealing with transactions like these.
First visit Dubai and view potential properties in person make sure they are actually for sale and by the person you spoke to online or over the phone.
Surely the cost of an airline ticket is worth it when you consider how much money you are looking at spending on buying your property in Dubai.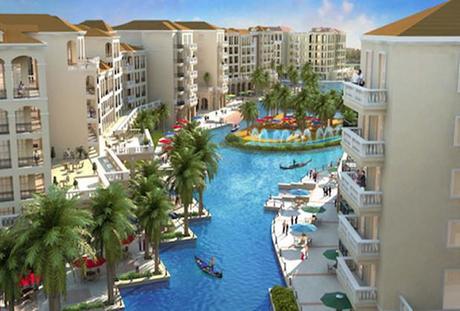 #3).
Choose a reputable developer (or real estate agent)
Sorry to say it but, yes, there are still fly-by-night companies out there even in real estate who'll take your money and vanish.
To keep yourself safe check credentials, check that the company's registered at the Lands Department or Dubai Real Estate Regulatory Authority (RERA), check that the developer has an escrow account, then check the developer's track record.
Are past buildings quality constructions, or are they already needing major renovations for mistakes made? Are the communal areas maintained in a neat fashion? Are residents currently living there happy?
---
#4).
Find out how big the property really is
This one is extremely important as the service charges are most of the time calculated on the square footage of the property. For villas, find out if the size quoted is the plot size, or the area that is built on only.
The reason being if your 5,000 square-foot house comes with a 15,000 square-foot plot, your service charge will be far higher than the same house with a small garden if it goes by the plot size.
For apartments, the area quoted often times includes balconies, terraces and sometimes even corridor areas outside of the apartment. So it is quite possible that the 2,000 square-foot apartment you think you're buying has only 1,000 square feet of living space in actuality.
---
#5).
Do your due diligence
Dig through the internet for news stories about the development you're considering. Look for any kind of disputes with residents; articles about swimming pools and leisure facilities not being completed or having corners cut on them; issues about tenants being locked out of buildings; and complaints about super-high chiller charges.
Post questions on local forums and ask people you know who already live in Dubai. Check the local newspapers online like: Emirates 24/7, 7 Days and The National they are good sources for property stories.
#6).
Find out about any hidden extras
Don't forget there are sometimes charges you forget about, those so called hidden charges. Service charges, which cover maintenance of communal areas such as pools and gyms, landscaping, window-cleaning in apartments and so on, vary massively from place to place.
Find out how much it is per square foot; whether it's gone up in recent years; whether or not it's currently being subsidized by the developer.
Also make sure you find out what the government housing fee would be on your property. Ask residents, by on online forums if you don't know anyone, what the average water and electricity (also called a DEWA) bill for a similar property would be.
 
This is a guest post by David Fennings

David is a blogger, writing on a wide range of subjects from wild food to personal finance and everything in between.