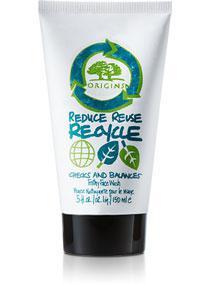 On 21st April last year I was delighted to take advantage of Origins Earth Day Offer to swap my old empty cleanser for a choice of Checks and Balances Frothy Face Wash or A Perfect World Cleanser with White Tea.
I dashed to my nearest counter (I was working in civilization then!) and was initially disappointed they had ran out of A Perfect World, so reluctantly settled for Checks and Balances (worth £16 and totally FREE, yes I gave my self a reality check and thanked the assistant muchly!) All things for a reason because since then Checks and Balances has become my absolute favorite all time HG cleanser! It's now £17 and you can get free delivery from Debenhams if you enter your Beauty Club Number find it here. If you're not a Beauty Club member already you can join instore of via the iPhone App which I blogged about here Now whilst I'm happy to recommend this cleanser unreservedly for all skin types, the main purpose of this post was to demonstrate one of my top frugal tips!  Despite only needing a tiny amount to create lots of lovely foam after 10 months of daily use I just couldn't squeeze, shake or persuade any more product from the tube.
So....I turned to my trusty scissor snipping technique:
Just cut the tube about an inch from the top - look at how much product is left inside despite my best efforts to squeeze out every drop (as the crumpled tube holds testament to!).  Then you just dip your finger in and then pop the top back on as a lid - which is actually pretty secure!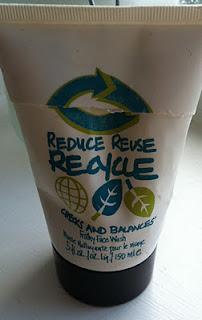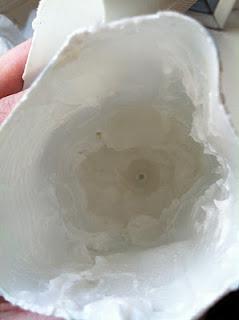 I think I've got at least two weeks' worth of product in here - just hoping they have another giveaway this year!  Although, whilst to me £17 sounds expensive for a cleanser a little certainly goes a long way and has lasted from April to February!
Laters Peeps!
Lainey