A person can never be as informative as many people together can be. So I thought I can share some tips and tricks by others too. 
So, here is a quick tip to make your nails tough and healthy-
1. Wear Gloves during daily chores, especially if your hands will be in water. 2. Kep nails filed to manageable length.  3. Always use a base coat before polish. 4. Healthy nails start with healthy cuticles, so moisturize the cuticles with
Essential Cutcile Oil
or any other cuticle oil twice a day.
A Julep product(NOT affiliated) that is mentioned in this tip can be seen
here
.
Yeah, right. We did get something to learn and some of you now know Julep. A brand that produces some drool worthy nail paint shades and nail care products. But the sad part of this news is they don't ship to India. But till when? They will have to give in for us like Sephora, Zara and Forever 21 did.  
On a light note, here is a quick picture of my sister who edited her nails using a photo editing software and I think she is so cute of doing such things which I probably did when I used to play with sketch. BTW she is in her graduation third year.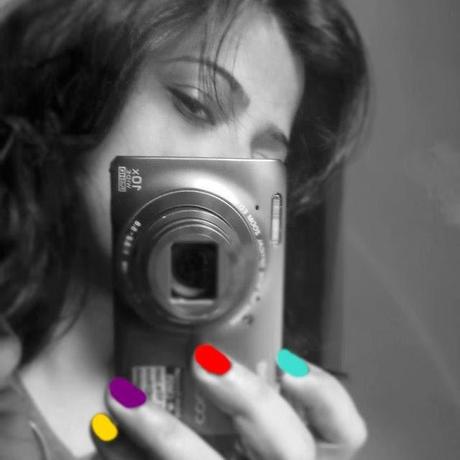 See you next time!

  =====================================================
Disclaimer:
The tips mentioned in this post are taken from Julep NL. To know more, please read my
Disclosure Policy
.