I have a very small haul that i want to share with you. I have started to get back into my exercise routine again and i also take walks and  such with the family. I am also going threw pre menopause, which sucks because i am hot all the time and sweat. We all know that we dont want to stink when we sweat. I am the same way, and you can only take showers so many times a day. So i went to walmart in search of a deodorant that we help me.
This is what i got.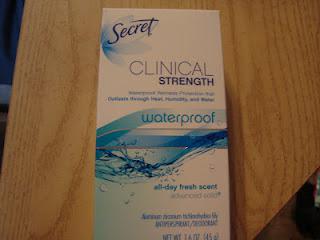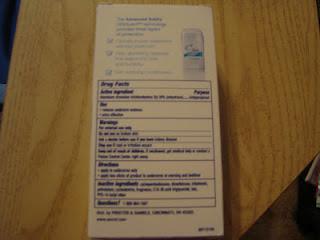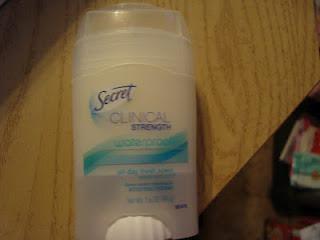 This is the Secret Clinical Strenght Waterproof in the All day fresh scent.
It claims that the waterproof wetness protection that outlasts through heat, humidity, and water.
We will see if this works.
peace and beauty\
laurie ann