Its coming to that time of year when a party dress is essential. In a few weeks I am going on a long over due night out and have nothing to wear. Well, I probably do have something I could wear but I feel like treating myself to a new dress. Here are a few gorgeous dresses that won't make too large a dent on the pre-Christmas bank account.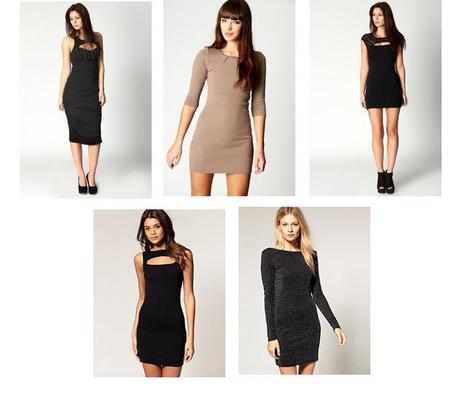 Top leftExposed Zip Racer Back Midi Dress£30.ooBohoo.com

Top middle 

Kimberley Pleat Neck Shift Dress 

£18.00 

Bohoo.com

Top right

Tara Lace Panel Cut Out Bodycon Dress

£18.00

Bohoo.com

Bottom left

Mini Dress with Cage Back

£18.50

ASOS.com

Bottom right

Vera Moda Glitter Bodycon Dress

£20.00

ASOS.com

I really want the Kimberley Shift Dress, however the pale color would wash me out and it isn't available in any other colours, which is a real shame. 

Hmm decisions, decisions which one do I choose?!