A review of Illamasqua's gorgeous nail varnish in Snap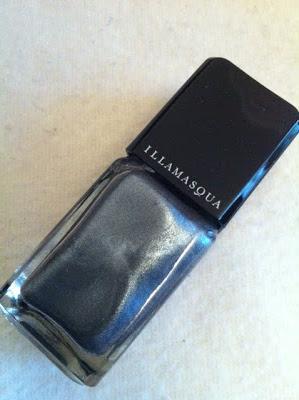 Illamasqua nail polish in Snap
Now I may be beauty blogger but when it comes to keeping my nail polish up to date I'm not the best, in fact my best friend (Hi Becca!)  is constantly having a moan at me for having chipped nails! I like to pretend I'm very rock and roll and can pull of the chipped varnish look but in reality I just don't have the time to keep on top of them. However, I do love a new nail varnish and the most recent addition to my nail varnish family is Illamasqua's varnish in Snap.
Illamasqua are a brand I read a lot about on other beauty blogs and have been wanting to try for a while, but the price tag has always put me off. However, a little while ago they had a sale and I snapped up a few items including this nail varnish! (See what I did there, snapped up snap?! Us beauty bloggers really are laugh a minute.) Anyway, yes I bought myself a nail polish that retails at a whopping £13.50! I should point out that I bought this polish pre-£10 challenge and I think I actually paid £7 for it in the sale.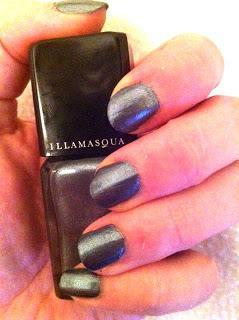 Illamasqua nailpolish in Snap - gorgeous
I've always wondered if higher end items are worth the price tag and often suspected that they aren't, however when it comes to Illamasqua varnish it is definitely worth splashing out on. I love this varnish for many reasons; firstly I love it because it is super convenient for us busy types who don't have enough time to spend on the upkeep of our manicures as we would like. I found the Illamsqua nail varnish in snap to be very pigmented and gives pretty much full coverage in one coat. I do add a second coat just to make it more durable but if you're in a rush one coat definitively does the trick. 
Secondly, it is very quick drying. It is marketed as hard wearing and durable, so the fact that it is fast drying as well is a bonus. Thirdly, it is very durable, which is great for someone like me who barely has time to sleep during the week. I painted my nails on Sunday evening and they stayed chip free until Tuesday and remained pretty decent until the Thursday, which I think is rather good going! 
Illamasqua nail polish ticks a lot of boxes; its durable, pigmented and very fast drying. Normally here is where I'd offer a few negatives but I only have more positives when it comes to this varnish. What I really love is how kind it is to the nails. My nails often became dry and brittle if I wear polish regularly but I found this varnish to be very kind on the nails. Being a little bit strapped for time I didn't apply a base coat and despite snap being quite a dark shade it did not stain at all. 
I love Illamasqua'a nail varnish and snap has quickly became my new favorite shade. The only negative I have is the slightly steep price tag, I'll never be able to afford my wedding if I keep buying Illamasqua polishes! However, I have been a good girl this year so perhaps Santa will be generous and pick me up a shade or two! 
Follow me on: Twitter - Hello Cotton - Blog Lovin'